Renesas Electronics' new RX65N Cloud Kit provides a simple, application-ready platform for the development of IoT sensor devices which connect to the cloud via Amazon Web Services (AWS). The kit features an RX65N microcontroller, on-board Wi-Fi® wireless connectivity, environmental, light and inertial sensors, and support for Amazon's FreeRTOS real-time operating system. Future Electronics is now offering R ...
Read more

›
Silicon Labs has introduced a new range of integrated, secure Wireless Gecko modules which make it easier to add robust mesh networking connectivity. By Ally Winning @ eenewsembedded.com MGM210x and BGM210x Series 2 modules support Zigbee, Thread, Bluetooth mesh, Bluetooth Low Energy and multiprotocol connectivity. The xGM210x modules are pre-certified for North America, Europe, Korea and Japan, minimizing ...
Read more

›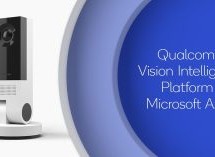 Microsoft has announced a $249 "Vision AI Developer Kit, aimed at AI edge developers using Azure IoT Edge and Azure Machine Learning. The kit features an 8MP, 4K camera which runs Linux on Qualcomm's 10nm, AI-enabled QCS603 SoC. The Vision AI Developer Kit incorporates Qualcomm's Vision Intelligence Platform, which is infused into its QCS603 SoC, with Microsoft's Azure IoT Edge service, built on the Azure I ...
Read more

›
One of the most important actions in the development of any electronics device is soldering, irrespective of the method adopted, having the right tools to do it the right way is a major determinant of the speed and quality of the soldering process. Several soldering tools exist in the market with each aiming to solve different points for engineers/technicians, from power failure problems which are being sol ...
Read more

›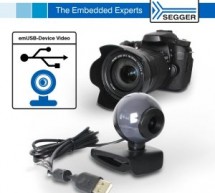 SEGGER introduces video class (UVC) support for emUSB-Device. An Embedded System with a USB device interface can now enumerate as a video camera. Once connected to a Host (Windows, Mac, Linux or Tablet), it is recognized as a camera. Video content can come from a live camera feed, a prerecorded video, or can be generated dynamically by using a graphics library such as SEGGER emWin. The ability to use a host ...
Read more

›
UK battery maker Ilika has officially launched its millimetre scale solid state battery for medical implants, including smart contact lenses. Ilika a few days ago announced the launch of Stereax® M50 mm-scale solid-state batteries designed for medical implants. The Stereax M50 brings all the benefits of the Stereax products whilst taking solid-state batteries to a new level of miniaturisation. Bringing form ...
Read more

›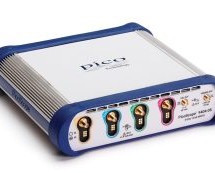 The PicoScope 9404-05 oscilloscope brings very high speed performance at less than half the cost of traditional benchtop solutions. Saelig Company, Inc. has introduced the PicoScope 9404-05 5GHz oscilloscope – a unique PC-based high-resolution device which brings affordable high-speed performance by combining the benefits of real-time and equivalent-time sampling with very high analog bandwidth. The PicoSco ...
Read more

›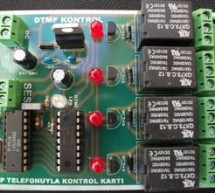 PIC16F628 microcontroller and DTMF CM8870 integrated circuits based on the 1, 2, 4 relay has versions with PCB printed circuit drawings ares proteus software prepared by the Picbasic. Source code, the PCB according to... Electronics Projects, CM8870 Remote device control via telephone DTMF pic16f628 "microchip projects, microcontroller projects, pic16f628 projects, picbasic pro examples, " PIC16F628 microco ...
Read more

›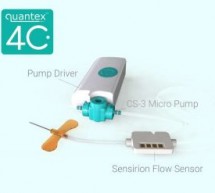 At this year's MD&M West trade fair (Anaheim, United States), the sensor expert Sensirion and Quantex Arc Ltd will be presenting an innovative concept study in the field of infusion technology – Quantex's new wearable drug delivery IoT Platform "Quantex 4C". Sensirion is a leading manufacturer of environmental as well as gas and liquid flow sensors. The cost-effective LD20 single-use liquid flow sensor, ...
Read more

›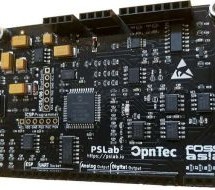 I remember many years ago, when I was trying to acquire data with hardware especially with "Data Acquisition" devices, I was gifted a device that I must say reshaped my life – It was the NI myDAQ. The NI myDAQ was a product from National Instrument, and it allowed students to perform hands-on experimentation in or outside the lab. It was like your personal lab arsenal in your pocket, and you could turn it t ...
Read more

›