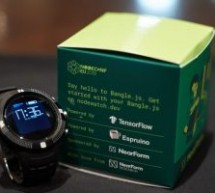 While Python currently sits atop the throne of the most popular programming language in the world, languages like javascript have been creeping around the throne with different frameworks and APIs that have taken the language beyond use of web development. This was evident in Espruino as it opened up the doors to the use of javascript in programming microcontrollers. The succes ...
Read more

›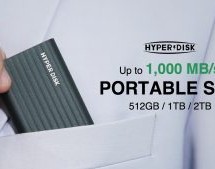 Physical storage drives have not changed a lot over the years. They have improved in terms of storage capacity and technology but they are definitely still a bit bulky (compared with how small things are becoming) and relatively slow. To offer an improvement to what is currently in the market, GrowthLabs recently announced the launch of a crowdfunding campaign for their Storage Drive device called ...
Read more

›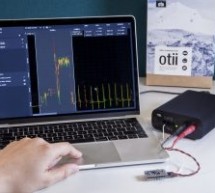 Low energy consumption is one of the major triggers of scalable product launch and maintenance. When your product is power-hungry, you are bound to receive negative reviews from your customers or get your app deleted altogether. So every developer wants to achieve long battery life of their products; developers are increasingly looking for ways to address the challenges of power consumption. The award winni ...
Read more

›
Pokit Innovations has done it again. Hot on the heels of pokitMeter's success on Kickstarter and beyond, the pokit team are ready to ramp it up with their next product – Pokit PRO. This new electronic measurement tool will be launched as the company's second Kickstarter campaign on the 22nd of October 2019. Pokit PRO was born out of the many excellent ideas given to the pokit t ...
Read more

›
A microcontroller, a digital device, can read, execute and transmit only digital signals. On the contrary, the outputs of the most of the transducers are analog in nature. Thus it is hard to interface these transducers directly with controllers. Analog-to-digital convertor (ADC) ICs are one way to make the analog input compatible with the microcontroller. Using an external ADC adds complexity to the ci ...
Read more

›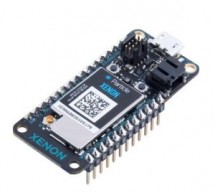 Particle Industries endpoint and repeater development kit is designed for IoT projects and prototyping Particle's Xenon is a powerful mesh-enabled development kit that can act as either an endpoint or repeater for Particle mesh networks. It is based on the Nordic nRF52840 and has built-in battery-charging circuitry so it is easy to connect a Li-Po and deploy a local network in minutes. The Xe ...
Read more

›
Designed for use in Advanced Robotics and Drones, Premium Camera Applications, Artificial Intelligence Platforms, and other Cutting-edge IoT Devices. Intrinsyc Technologies Corporation, a leading provider of solutions for the development and production of embedded and Internet of Things (IoT) products, today announced the Open-Q™ 845 µSOM (micro System on Module) and Development Kit, to be available in the ...
Read more

›
Renesas Electronics' new RX65N Cloud Kit provides a simple, application-ready platform for the development of IoT sensor devices which connect to the cloud via Amazon Web Services (AWS). The kit features an RX65N microcontroller, on-board Wi-Fi® wireless connectivity, environmental, light and inertial sensors, and support for Amazon's FreeRTOS real-time operating system. Future Electronics is now offering R ...
Read more

›
Silicon Labs has introduced a new range of integrated, secure Wireless Gecko modules which make it easier to add robust mesh networking connectivity. By Ally Winning @ eenewsembedded.com MGM210x and BGM210x Series 2 modules support Zigbee, Thread, Bluetooth mesh, Bluetooth Low Energy and multiprotocol connectivity. The xGM210x modules are pre-certified for North America, Europe, Korea and Japan, minimizing ...
Read more

›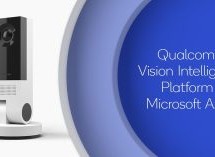 Microsoft has announced a $249 "Vision AI Developer Kit, aimed at AI edge developers using Azure IoT Edge and Azure Machine Learning. The kit features an 8MP, 4K camera which runs Linux on Qualcomm's 10nm, AI-enabled QCS603 SoC. The Vision AI Developer Kit incorporates Qualcomm's Vision Intelligence Platform, which is infused into its QCS603 SoC, with Microsoft's Azure IoT Edge service, built on the Azure I ...
Read more

›