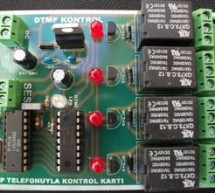 PIC16F628 microcontroller and DTMF CM8870 integrated circuits based on the 1, 2, 4 relay has versions with PCB printed circuit drawings ares proteus software prepared by the Picbasic. Source code, the PCB according to... Electronics Projects, CM8870 Remote device control via telephone DTMF pic16f628 "microchip projects, microcontroller projects, pic16f628 projects, picbasic pro examples, " PIC16F628 microco ...
Read more

›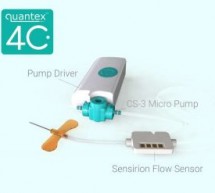 At this year's MD&M West trade fair (Anaheim, United States), the sensor expert Sensirion and Quantex Arc Ltd will be presenting an innovative concept study in the field of infusion technology – Quantex's new wearable drug delivery IoT Platform "Quantex 4C". Sensirion is a leading manufacturer of environmental as well as gas and liquid flow sensors. The cost-effective LD20 single-use liquid flow sensor, ...
Read more

›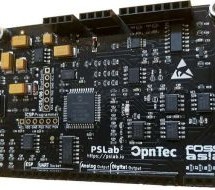 I remember many years ago, when I was trying to acquire data with hardware especially with "Data Acquisition" devices, I was gifted a device that I must say reshaped my life – It was the NI myDAQ. The NI myDAQ was a product from National Instrument, and it allowed students to perform hands-on experimentation in or outside the lab. It was like your personal lab arsenal in your pocket, and you could turn it t ...
Read more

›
Accessing local USB ports and devices in VirtualBox VirtualBox 6.0 allows you to take advantage of USB passthrough support to access locally attached peripheral devices. Here is a step-by-step guide that illustrates using USB in VirtualBox. Optionally install the free VirtualBox Extension Pack. This extension offers the faster speed afforded by USB 3.0 support. After installation, start your virtual machine ...
Read more

›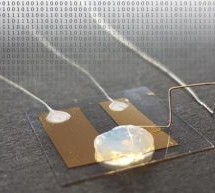 Karlsruhe Institute of Technology (KIT) researchers in Germany have developed a single-atom transistor that can reduce the power consumption of electronic systems significantly. The device is being developed by Professor Thomas Schimmel and his team at the Institute of Applied Physics (APH). The single-atom transistor switches electrical current by controlled repositioning of a single atom in a gel electrol ...
Read more

›
Tiny device could replace expensive lab-scale equipment for many applications. Spectrometers — devices that distinguish different wavelengths of light and are used to determine the chemical composition of everything from laboratory materials to distant stars — are large devices with six-figure price tags, and tend to be found in large university and industry labs or observatories. A new advance by researche ...
Read more

›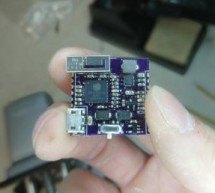 uMesh I've been working on an ESP32 module. Part of the problem I've been seeing with inexpensive IoT dev boards, is that the design around the power system hasn't been very good. Here's my attempt to fix that. This is a battery-ready module with a proper lithium battery charge circuit, lithium battery protection circuit, power supply, and antenna, all in a 1 inch by 1 inch package. The goal is to have a ti ...
Read more

›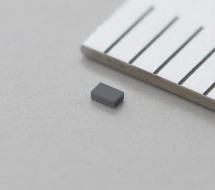 Measuring just 0.9×0.6×0.3mm (50 % smaller than a conventional 32.768 kHz crystal resonator), the WMRAG series 32.768 kHz MEMS resonator is the world's smallest, claims manufacturer Murata. Murata Manufacturing Co., Ltd. (Head Office: Nagaokakyo-shi, Kyoto; Chairman of the Board and President: Tsuneo Murata) has developed the world's smallest 32.768kHz MEMS resonator, which is expected to make a significant ...
Read more

›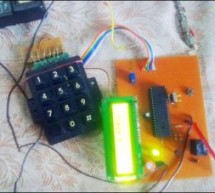 Security is a prime concern in our day-today life. Everyone wants to be as much secure as possible. An access control for doors forms a vital link in a security chain. The microcontroller based digital lock for Doors is an access control system that allows only authorized persons to access a restricted area. Electronic lock using pic microcontroller Circuit Diagram An electronic lock or digital lock is a de ...
Read more

›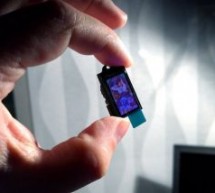 The adoption of Wearables has been on the rise especially with the advent of smartwatches and smart glasses, and a growing interest in augmented and the virtual reality space. Most watches are beginning to have some level of smartness and the everyday smartwatch is becoming cheaper. For example, in the last five months, I have own two sets of smartwatches with a different artistic and feel. The Wearable mar ...
Read more

›