Western Digital Corp. , a global data infrastructure leader, is accelerating the NVMe transition of value-PC storage by adding an NVMe™ model to its award-winning WD Blue® solid state drive (SSD) portfolio, the WD Blue SN500 NVMe SSD. The new SSD delivers three-times the performance of its SATA counterpart1 while maintaining the reliability the WD Blue product line is known for. For content creators and PC enthusiasts, the WD Blue SN500 NVMe SSD is optimized for multitasking and resource-heavy applications, providing near-instant access to files and programs.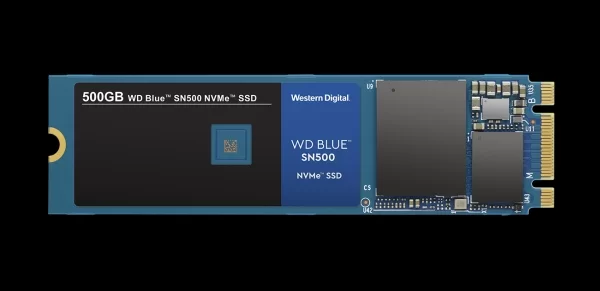 Leveraging the scalable in-house SSD architecture of the highly acclaimed WD Black® SN750 NVMe SSD, the new WD Blue SN500 NVMe SSD is also built on Western Digital's own 3D NAND technology, firmware and controller, and delivers sequential read and write speeds up to 1,700MB/s and 1,450MB/s respectively (for 500GB model) with efficient power consumption as low as 2.7W.* Since demands on storage are continuing to grow and client workloads are evolving, the WD Blue SN500 NVMe SSD features high sustained write performance over SATA as well as other emerging technologies on the market today to give that performance edge.
The PC industry continues its transition from SATA to the NVMe protocol, along with the expectation from consumers that computers continue to become faster and more responsive, said Don Jeanette, TrendFocus.
Within the mainstream segment, content creators are consistently doing more, such as editing 4K or 8K video files, creating and streaming content, and managing massive amounts of data internally. The new WD Blue SN500 NVMe SSD will enable larger file loads that require faster storage.
Content transitioning from 4K and 8K means it's a perfect time for video and photo editors, content creators, heavy data users, and PC enthusiasts to transition from SATA to NVMe, said Eyal Bek, vice president marketing, data center and client computing, Western Digital.
The WD Blue SN500 NVMe SSD will enable customers to build high-performance laptops and PCs with fast speeds and enough capacity in a reliable, rugged and slim form factor.
Read more: SLIMLINE NVME SSD OUTPERFORMS SATA MODELS