Silicon Labs, the leader in energy-friendly solutions for a smarter, more connected world, has been constantly making silicon, software and tools to help engineers transform industries and improve lives since 1996.
Silicon Labs has just launched its newest development platform, The Thunderboard Sense Kit. Thunderboard Sense is a small and feature packed development platform for battery operated IoT applications. It is partnered with a mobile app that seamlessly connects Thunderboard Sense to a real time cloud database.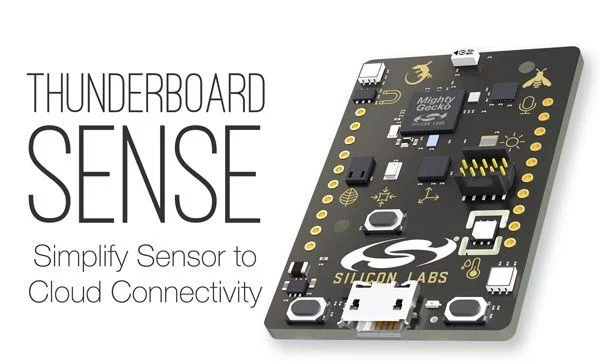 The mobile app enables a quick proof of concept of cloud connected sensors. The multi-protocol radio combined with a broad selection of on-board sensors, make the Thunderboard Sense an excellent platform to develop and prototype a wide range of battery powered IoT applications.
The 30 mm x 45 mm board includes these energy-friendly
components:
Silicon Labs EFR32 Mighty Gecko multiprotocol wireless SoC with a 2.4 GHz chip antenna, with an ARM Cortex-M4 core plus support for Bluetooth low energy, ZigBee, Thread and proprietary protocols
Silicon Labs EFM8 Sleepy Bee microcontroller enabling fine-grained power control
Silicon Labs Si7021 relative humidity and temperature sensor
Silicon Labs Si1133 UV index and ambient light sensor
Bosch Sensortec BMP280 barometric pressure sensor
Cambridge CCS811 indoor air quality gas sensor
InvenSense ICM-20648 6-axis inertial sensor
Knowles SPV1840 MEMS microphone
Four high-brightness RGB LEDs
Onboard Segger J-Link debugger for easy programming and debugging
USB Micro-B connector with virtual COM port and debug access
Mini Simplicity connector for access to energy profiling and wireless network debugging
20 breakout pins for easy connection to external breadboard hardware
CR2032 coin cell battery connector and external battery connector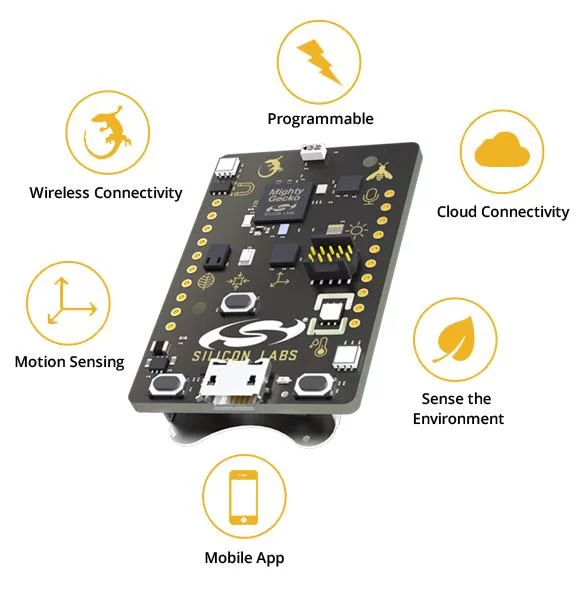 Onboard sensors measure data and transmit it wirelessly to the cloud. Thunderboard Sense comes with Silicon Labs' ready-to-use cloud-connected IoT mobile apps, to collect and view real-time sensor data for cloud-based analytics and business intelligence.
"We've designed Thunderboard Sense to inspire developers to create innovative, end-to-end IoT solutions from sensor nodes to the cloud," said Raman Sharma, Director of Silicon Labs' IoT Developer Experience. "Thunderboard Sense helps developers make sense of everything in the IoT. They can move quickly from proof of concept to end product and develop a wide range of wireless sensing applications that leverage best-in-class cloud analytics software and business intelligence platforms."
Check out the official intro video by Raman Sharma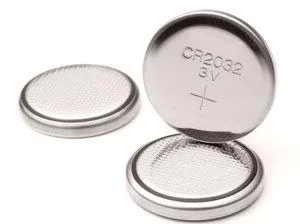 To start using Thunderboard Sense you have to place your CR2032 battery in the right polarity, install the mobile app from Google Play or Apple store, find your board listed on the main screen of the app, and then you will be ready to explore the Thunderboard demos and start your own project! You can program Thunderboard Sense using the USB Micro-B cable and onboard J-Link debugger. You do not need RF design expertise to develop wireless sensor node applications.
Thunderboard Sense kit is available for $36 and you can buy it from here. All hardware, software and design files will be open and accessible for developers. You can visit Silicon Labs Github to download Thunderboard mobile app and cloud software source code.
Source: 36$ COMPLETE SENSOR-TO-CLOUD INSPIRATION KIT