While voice/speech-controlled embedded devices and systems are more popular thanks to the success of devices like the Amazon Alexa, their design is still quite a hassle due to the complexity of the engineering and algorithms involved.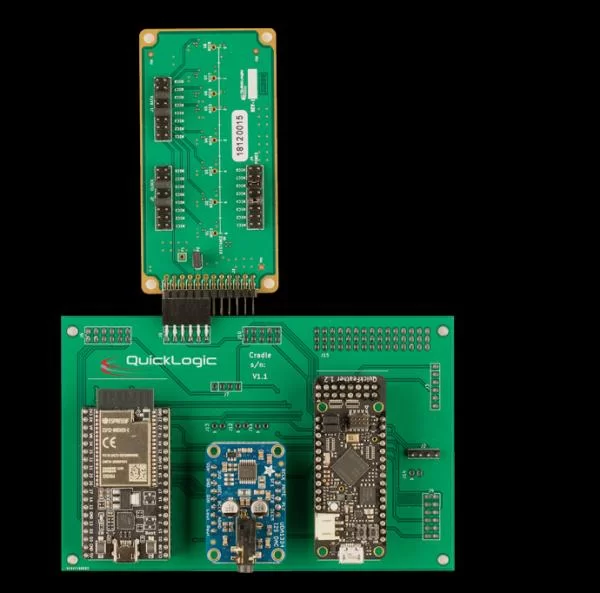 Since Alexa Skills became a thing, and Amazon opened up device APIs and SDKs that allow the integration of Alexa into devices, the hassle on the software side has reduced, but the hardware challenge still existed as there were no plug-and-play, easy-to-use, optimized audio modules in the market.
All of these reasons put together was why fabless semiconductor manufacturer, Quicklogic, developed the EOS S3 ultra-low-power multicore MCU which featured best-in-class audio front-end and powers Quicklogic's Quickfeather platform, which was developed to make building voice-based embedded solutions easier.
Based on (and compatible with) Adafruit's open-source Feather Board, the Quickfeather was designed to enable the next generation of low-power Machine Learning (ML) capable IoT devices, and this combined with the QuickLogic's Open Reconfigurable Computing (QORC) Initiative, and the EOS™ S3 Voice Processor, could be used to create superior user experience and long battery life voice-based system.
Read more: QUICKLOGIC QUICKFEATHER ALEXA CLOSE-TALK REFERENCE DESIGN