Known best for router boards like the DR6018-V3, Suzhou-based embedded wireless solutions manufacturer, Wallys Communication, recently added a new router board; the DR8072A, to their impressive list of wireless solutions.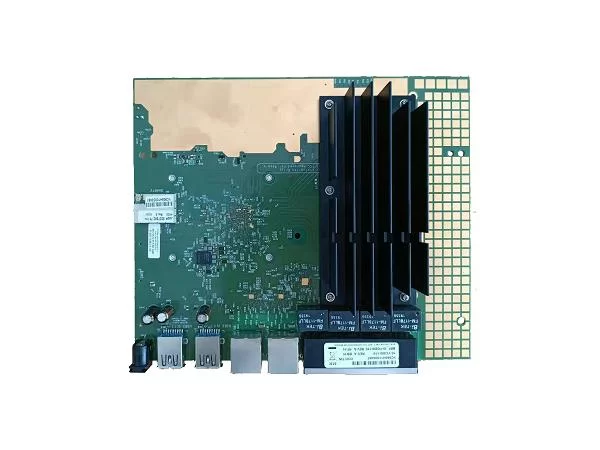 Wallys has in recent times been developing a growing number of router boards based on several Qualcomm SOCs and this latest board is no different. Designed based on the Qualcomm AP-HK09 reference design, the board features Qualcomm's recent IPQ8072A SOC, a member of the Qualcomm networking Pro 1200 family which delivers more 802.11b/g/n/ax bandwidth and offers a faster clock rate (2.2HGZ) than is obtainable in earlier Qualcomm IPQ6000 series SOCs like the IPQ6010 used in the DR-6018-S router released not too long ago.
Most of the standout features of  DR8072A  can be attributed to the IPQ8072A SOC and the willingness of the Wallys team to break them out to users. Also referred to as the hawkeye, the SOC supports 4×4 dual-band concurrent operation for up to 8x spatial 802.11b/g/n/ax streams (4×4 MU-MIMO 5GHz and 4×4 MU-MIMO 2.4GHz) and also features TX Beamforming with around 17dBm per chain.
The IPQ8072A is responsible for the incredible data speed obtainable 0n the DR8072A, facilitating 1147 Mbps data transfer rates at 2.4GHz and up to 2475 Mbps at 5GHz. This according to Wallys, enables the DR8072A to provide:
"mobile access to high-bandwidth video streaming, voice, and data transmission for office and challenging RF environment in factories, warehouses establishment,".
Read more: DR8072A EMBEDDED ROUTER BOARD OFFERS DUAL 2.5 GBE, WIFI 6 CONNECTIVITY