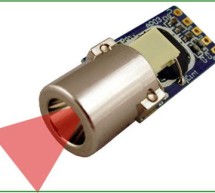 An IR sensor is an electronic device, that produces in order to detect some parts of the environs. An infrared sensor can measure the heat of an object as well as detects the motion. These sensors are used to measure only IR radiation, rather than producing it that is called as a passive infrared sensor. Generally in the IR spectrum, all the surrounding objects generate different form of thermal radiation.T ...
Read more

›
The tutorial aims at providing the necessary information for interfacing an analog type temperature sensor with a Microchip PIC Microcontroller. PIC (Peripheral Interface Controllers) was introduced in 1985. The PIC16F876A has 8K of Flash Program Memory, 368 bytes of Data Memory (RAM) and many other attractive features. Some features are ADC, USART, and 14 Interrupts all in 28 PDIP Package. The Analog tempe ...
Read more

›
The EnvStick is cheap, homemade temperature sensor that plugs into a USB port. It provides a simple way to collect a room's ambient temperature. I made it for fun. EnvStick Features: - Temp sensor (+/- .5 deg C) - USB 2.0 - Windows/Linux software - Poll up to 100 times/minute- In-circuit programming- Only 11 components- Indicator LED The EnvStick shows up as a serial port – a COM port on Windows boxes. Here ...
Read more

›
It is a very simple data logger project based on PIC12F683 microcontroller. The microcontroller reads temperature values from a temperature sensor on a regular interval basis and stores them into its internal EEPROM memory. The recorded temperatures can be later transferred to a PC through serial interface. I originally published this project on electronics-lab.com last summer. I thought this could be a ver ...
Read more

›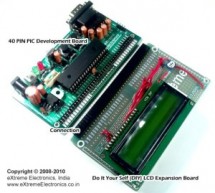 The are many cool sensors available now a days, ranging from IR distance sensor modules, accelerometers, humidity sensors, temperature sensors and many many more(gas sensors, alcohol sensor, motion sensors, touch screens). Many of these are analog in nature. That means they give a voltage output that varies directly (and linearly) with the sensed quantity. For example in LM35 temperature sensor, the output ...
Read more

›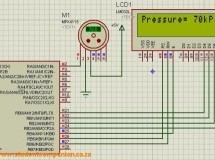 The Motorola MPX4115A is an atmospheric pressure sensor powered by 5V and delivers and output from ~0.25V to ~4.75V based on the pressure detected at room temperature (25°C). The device provides a linear output based on pressure. As the pressure rises, the output voltage of the sensor rises as well with ~0.25V represents <15 kPa pressure relative to a vacuum and ~4.75V represents >115 kPa. Note that  ...
Read more

›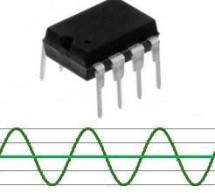 This project describes hardware and software I have developed which allows a small 8 bit PIC microprocessor to function as a single frequency detector or tone decoder. Such a circuit can be used to detect the presence of a certain frequency within an analog signal, such as an audio signal.  I could be used in remote control applications, or to detect musical notes, or for any other situation where a specifi ...
Read more

›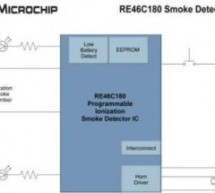 Microchip Technology unveiled the RE46C180—the world's first Ionization Smoke-Detector IC with programmable calibration and programmable feature selection, and the first with horn synchronization and auto alarm locate. This Ionization Smoke-Detector ASIC also has expanded options for implementing hush operation, and more options for interconnect operation—including with carbon-monoxide detectors. These feat ...
Read more

›
The circuit diagram is quite simple. I have powered my circuit with 4 AA batteries that gives 6 V supply. A diode is used in series to drop the voltage down to 5.4 V as the operating voltage for the PIC microcontroller should be below 5.5 V. Besides, the diode also provides the protection to the circuit in case of reverse polarity of the power supply. I have tested the circuit with NI-MH rechargeable batter ...
Read more

›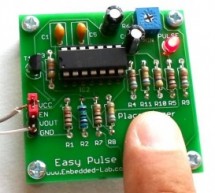 When I first built the Heart rate measurement through fingertip project, the infrared LED and photodiode used for finger photoplethysmography were actually from salvaged parts, and therefore, I could not provide specifications for them in the article. As a result of that it takes quite a bit of time to replicate that project with a different set of IR LED and photodiode as the values of the current limiting ...
Read more

›