Make your own motion sensor alarm with SMS feature using PIC18F2550
MikroEleketronika demonstrates how to build a simple home alarm system that has the capability of sending SMS to a predefined cell phone number when intrusion is detected.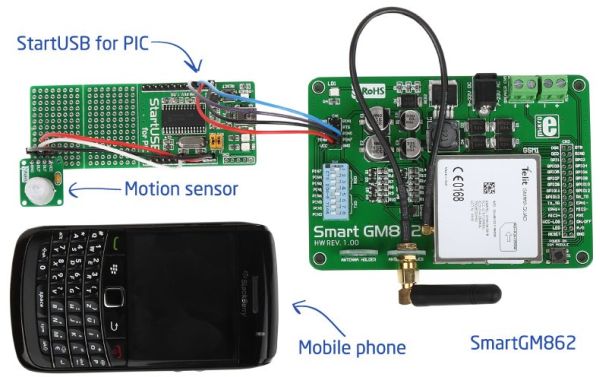 This project is based on StartUSB for PIC board, a small development board for PIC18F2550, which is preprogrammed with an USB bootloder so that no additional programmer is required to load the firmware. The SMS portion uses a SmartGM862 Board, which is a full-featured development tool for the Telit's GM862 GSM/GPRS module. All the boards required for this project can be purchased as SMS Home Alarm Kit from mikroElektronika. A demonstration software for PIC is also available for free. They are offering free shipping now.
For more detail: Make your own motion sensor alarm with SMS feature using PIC18F2550
Current Project / Post can also be found using:
pic home automation
home automation program for microcontroller
home automation microcontroller program in pdf
home automation system desimg using proteus and mikroc code
Project Ratings:
Related posts
Leave a Comment