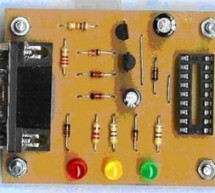 Which types of PIC microcontrollers and EPROM's are supported? You can use this PIC-Burner for PIC12C50x, PIC12F62x, PIC16FFxx, PIC16F62x and EEPROM 24Cxx. This PIC-Programmer was tested with PIC12C508 (A), PIC12C509 (A), PIC12F629, PIC12F675, PIC16F84A, PIC16F627, and PIC16F628. The PIC-programmer is easy to build and compact. 3 LEDs indicates the state of the burning-process. Red: burning, yellow: clock-s ...
Read more

›
Minty JDM PIC Programmer This project details how to build a JDM style programmer to program PIC Microcontrollers using Microchip's ICSP (In Circuit Serial Programming) and freeware software (PICPgm).  Total project cost: less than $10.  This device has been tested on both the PIC16F877 and PIC18F4550.  Check the PICPgm website to see compatibility with other PIC microcontrollers. I used information from ht ...
Read more

›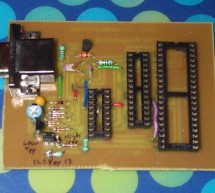 JDM2 based PIC Programmer Schematic & layout for an updated JDM2 PIC Programmer. Includes clock & data filter, Vpp voltage divider for modern PIC microcontrollers (eg USB PIC 18F2455/4455). Prior to reading sites like www.hackaday.com & www.makezine.com/blog I had worked only with the Amtel/AVR line of microcontrollers. After seeing all the cool projects people were doing with Microchip PICs, I ...
Read more

›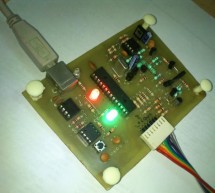 The PICkit™ 2  Programmer/Debugger is a low-cost development tool with an easy to use interface for programming and debugging Microchip's Flash families of microcontrollers. The full featured Windows programming interface supports baseline, mid-range, PIC18,8-bit, 16-bit, and 32-bit microcontrollers, and many Microchip Serial EEPROM products. With Microchip's powerful MPLAB Integrated Development Environmen ...
Read more

›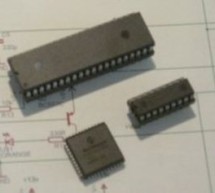 Essential when experimenting with PIC. Programs PIC16Fxxx and PIC18Fxxxx series (8, 18, 28 and 40 pins) 16F84A, 16F877A, 18F452 (DIL and PLCC) tested successfully with the IC-Prog software. 18F4550 (DIL) works fine with the PICPgm programmer software. Also programs EEPROMs (8 pins) type 24LCxx with the IC-Prog software. Follow the software configuration steps below to insure correct functioning.. Schematic ...
Read more

›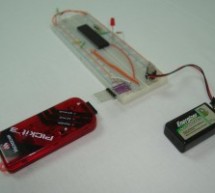 The PICKit3 is microchip's newest official PIC programmer and while people argue about how good it is, this programmer has never done me wrong. I upgraded away from the old ICD2 clone programmer that I had used for years when I saw that microchip sells their PICKit3 for under $50 and so now I'll pass on my experience of how to use it, to you guys! In this article I will explain the process of building up th ...
Read more

›
PICkit 2 Introduction: There are many PIC programmer available, commercial and DIY devices. As Microchip introduces the new microprocessors the programming software got to be updated accordingly playing catch-up with the PIC manufacturer. That is the root of the problem with third-party PIC programmers. Microchip's PICkit 2 is the low cost ICSP programmer for Flash PICs with USB interface introduced ...
Read more

›
ezPIC is low cost serial port programmer for PIC microcontroller and I2C EEPROM. The programmer does not need external power supply and it takes all necessary power and signal from RS232 Serial Port. Features * No external power supply required * High quality 3M ZIF socket for easy insertion and removal of devices * Software upgradeable for future PIC Microcontrollers * Can program most PIC and I2C EEPROM d ...
Read more

›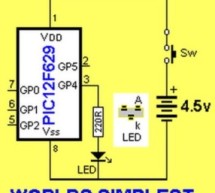 This is where you start with programming. Build the PIC Programmer MkV and build the World's Simplest circuit on a PC board for a PIC12F629 chip, LED and resistor. When the World's Simplest Program is "burnt" into the chip, the LED will flash. This is not a "normal" program as the Watch-Dog Timer has been turned ON and after 18mS it resets the chip to "org 0X00" and the program executes the 8 instructions a ...
Read more

›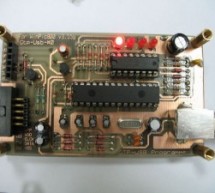 GTP USB PIC PROGRAMMER (Open Source) This work includes, GTP USB (not plus or lite) . The schematic, photos and PCB have been developed by PICMASTERS based on some valuable works done before. This programmer supports pic10F, 12F, 16C, 16F, 18F,24Cxx Eeprom. Unfortunately, it works with only Winpic800 v.355. We have succesfully tried it with some pics; PIC18F252, 18F2455, 18F2550, 18F2520, 16F84, 16F628 and ...
Read more

›