This post provides the LCD[1] interfacing code using PIC12F675 microcontroller. This code is written in C language using MPLAB with HI-TECH C compiler. You can download this code from the 'Downloads' section at the bottom of this page. It is assumed that you know how to make an LED blink with PIC12F675 microcontroller. If you don't then please read this page first, before proceeding with this article. PIC12 ...
Read more

›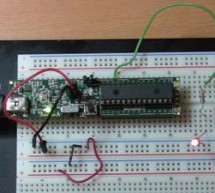 The PIC32 single-board computer is a de facto standard tool for developing microcomputer applications within the hobbyist and educational communities. It provides an open-source hardware (OSH) environment based on a simple microcontroller board, as well as an open-source (OS) development environment for writing software for the board. Here's an approach that enables PIC32 code to be configured for execution ...
Read more

›
In some of our projects, we may want to measure the distance of an object from a point. Ultrasonic Distance Sensors are the best sensor which provides stable, accurate, precise, non-contact distance measurements from 2cm to 4m. Ultrasonic Sensors can be used to measure distance between moving or stationary objects. Being very accurate and stable, these devices find large number of applications in robotics f ...
Read more

›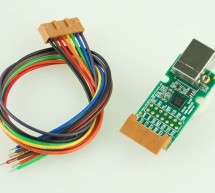 This page introduces a minimal firmware that implements a USB Virtual Serial Port for Microchip PIC18F4550 processor. The code has been optimized to use minimal amout of memory (both Flash and RAM) and tuned to work well with the Free SDCC C-compiler. The code size is less than 2500 bytes and it requires about 230 bytes of RAM memory and it is capable of transferring almost 1 MB/sec (if only the PIC could g ...
Read more

›

Another method that helps program development besides a dot LED as the output device is a serial bit. With a serial transmission to a terminal emulator program, developer may then test program running easier than a dot LED. One of my circuit uses PIC16F84 having one bit for sending ascii character with "printf" function. The PIC16F84 provides a very convenient way of connecting serial data to terminal. We m ...
Read more

›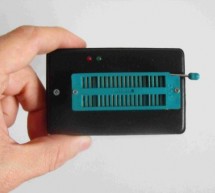 This page is dedicated to everybody needs to program a PIC (Microchip) device via USB port. Looking on the web for ready-to-use  projects, I found a good one called Open Programmer, coming with several schematics, PCBs and Open Source code. The original link is http://openprog.altervista.org/OP_ita.html What concerned me was the need to mount, on the mainboard, a specific socket board depending on the model ...
Read more

›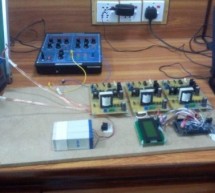 Boost converter using IR2110 and pic microcontroller, In this article I am going to post my design of boost converter ? In this article you will learn what is boost converter ? How to design boost converter ? How to use MOSFET as a switch in boost converter and how to drive this MOSFET which is connected in low side configuration. Let's start this article with article with basic understanding of boost conve ...
Read more

›
Abstract: USB has just become easy to implement. This application note eases equipment designers into USB by allowing them to continue to transmit and receive data using the familiar UART frames of the MAX3100 UART. A UART-to-USB converter IC and operating system driver will take care of all of the USB complexity. The application note describes all of the software and hardware you need in order to transmit ...
Read more

›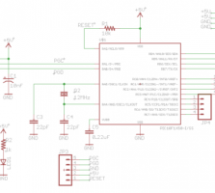 Introduction USB is very common interface today. If you look around, many of devices today comes with a USB port. Computers, printers, routers, usb keys, etc. All this devices have a USB controller inside. These devices can be divided in two groups: USB Host (like a computer, routers, modern LCD TV's); USB Device (like flash drive, mouse, keyboard); Most of hobby electronic projects still are in RS232 seria ...
Read more

›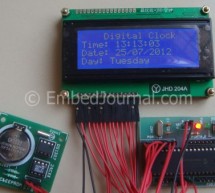 Have you ever wondered how your PC and phones keep track of time even when the device is turned OFF? Well there is a Real Time Clock (RTC) that is kept powered even is the device is turned OFF. Once the device is turned ON and connected to the internet the device connects to a NTP server (Network Time Protocol) and updates the time and date. This post is intended to give a little insight over these RTCs and ...
Read more

›