Bluetooth Controlled Robot: This project is used to control robot motion using Bluetooth and android application. User send control commands from android app to Bluetooth which is connected with pic microcontroller. Microcontroller receives commands from Bluetooth and take respective actions to drive two motor. These two motors are connected with microcontroller through motor driver integrated circuit calle ...
Read more

›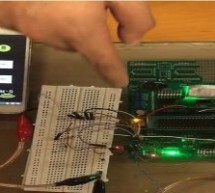 Esp8266 based home automation system project is designed to control home devices using Wi-Fi through a website or any android app which has internet connection. As you I have already posted a project on Bluetooth based home automation system and gsm based home automation system. Both these embedded system projects have limitation of distance and availability of network. For example in case of hc 05 based pr ...
Read more

›
Last year I started a project to convert my (then) four-year old's busted Radio Controlled (RC) car into Bluetooth controlled one which could be driven using a smart phone or tablet. The original car, modeled after a "Fast and Furious" Nissan Silvia, was a pretty basic RC with 2-channel on-off (non-proportional) style controls, and while Micah enjoyed playing with it I thought it might be nice to pimp it ou ...
Read more

›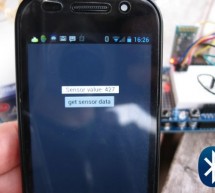 Having had a bit of an unproductive Easter break I think it's about time I got back to posting the concluding details of how the transmitter for the Bluetooth RC was implemented. I built the PIC-based motor and servo controller before acquiring the BlueSMiRF module so initially I wrote the following simple Python script based on the PyGame module to control the board via the direct (wired) serial connection ...
Read more

›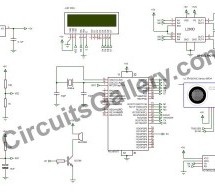 Last time we had a project on Arduino robots with Bluetooth and Android, and in that one our readers Mr. Paul asked how he can make an obstacle avoidance robot. So today I came up with another engineering project for electronics and communication students, Android and Bluetooth controlled robot using PIC Microcontroller with object detecting capability. After installing MikroElectron's Robot Control App fro ...
Read more

›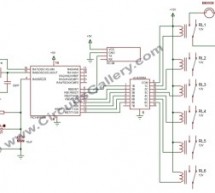 We have been posting several latest and advanced PIC microcontroller based projects and here is another wonderful wireless home automation project for Engineering/ Diploma students, Android Bluetooth Home Appliances Control System. Android phones are very popular today due to their limitless possibilities, have you thought about controlling your home appliance from your android phone via Bluetooth? This ele ...
Read more

›