Following the great demand for a high-resolution camera for i.MX8 processors, e-con Systems has launched a 4-lane MIPI CSI-2 13MP Autofocus camera integrated with Variscite's i.MX 8 System-on-Module (SoM) platforms. The initial release is compatible with Variscite's DART-MX8M SoM based on NXP's iMX8M processor. However, the company has already announced its intentions to expand the compatibility options to support additional Variscite SoM solutions based on the i.MX8M-mini, i.MX8X and i.MX8 QuadMax processors.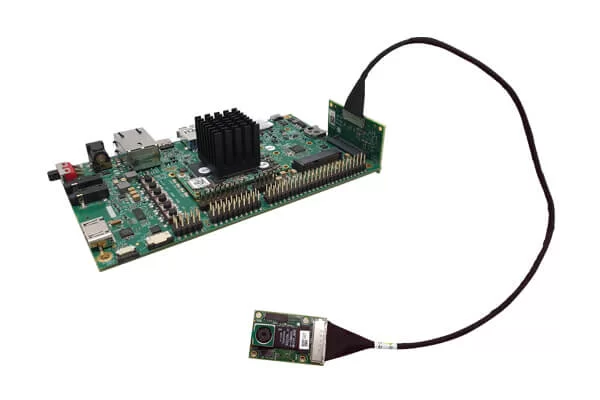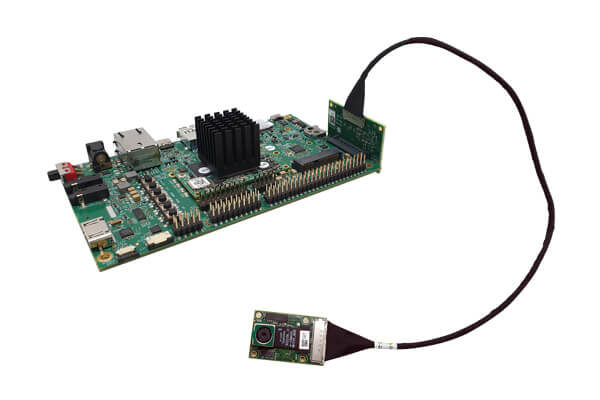 e-con Systems Inc., a leading embedded camera solution company and Variscite, a leading System on Module designer, developer and manufacturer, jointly announced today the launch of the e-CAM130_iMX8M, 13MP Autofocus camera based on 1/3.2-inch AR1335 CMOS image sensor from ON Semiconductor®. i.MX8 Series processors along with the high-resolution autofocus camera is a perfect combination for high-end industrial systems, vision System, HMI, video conference, and etc.,
The e-CAM130_iMX8M will provide an ideal solution for Variscite's i.MX8 based System on Modules. Although the first release of the camera was designed to fit Variscite's i.MX8M based solution, the DART-MX8M Evaluation Kits, the camera extension board's physical connection are the same in all Variscite's i.MX8-based development kits. Therefore, the companies are already working on additional drivers releases to finalize the camera's support for additional products.
Starting with the DART-MX8M-MINI based on NXP i.MX 8M-MINI, following the VAR-SOM-MX8X based on NXP i.MX 8X, the VAR-SOM-MX8 and the SPEAR-MX8 platforms based on NXP i.MX 8QuadMax. The DART and VAR-SOM modules above are a part of Variscite's Pin2Pin families which allow the end customers to leverage a single carrier board for different platforms for full scalability and flexibility.
Read more: E-CON SYSTEMS AND VARISCITE LTD COLLABORATE TO LAUNCH AN ULTRA-HD MIPI CAMERA FOR NXP'S I.MX8 FAMILY OF PROCESSORS