Aaeon has announced the release of the Boxer-8110AI embedded computer.  The Compact board which is similar to Aaeon's Boxer-8120A which was released in May is based on the Nvidia Jetson Tx2 Module and is capable of running Linux distros like Ubuntu.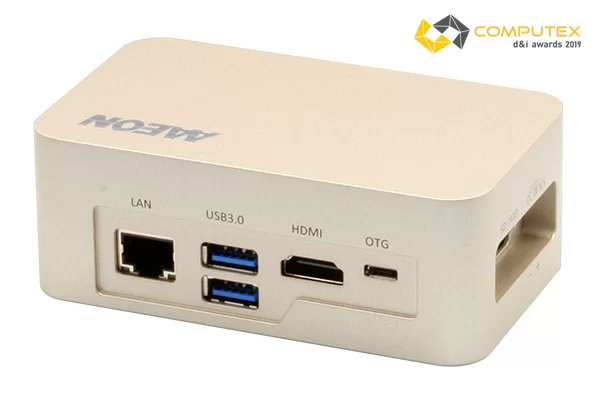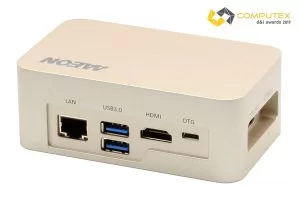 While it offers a more compact size (110 x 65 x 40mm), just like the Boxer-8120A, the Boxer-8110AI it comes with 8GB of LPDDR4 RAM, 32GB eMMC 5.1, and a MicroSD slot. The board also comes with communication support like the Gigabit Ethernet, HDMI, CAN and Serial Communication.
Designed for industrial applications, to meet the physical requirement of industrial environments, the board comes with anti-vibration features (3 Grms/ 5 ~ 500Hz/ operation – eMMC), supports /tolerate extreme temperature levels between the range of -20 to 50°C with 0.5 m/s AirFlow according to IEC60068-2 for Industrial Device, withstand humidity values up to 95% @ 40°C non-condensing, and comes with CE and FCC Class A certification ensuring it won't be a source of disruption to other systems.
Some of the critical features of the embedded computer are highlighted below:
Based on NVIDIA Jetson TX2
HMP Dual Denver 2 + Quad ARM A57 CPU
Support Linux Ubuntu 16.04
8GB LPDDR4, 32GB eMMC 5.1
HMP Dual Denver 2 + Quad ARM A57
HDMI 2.0 x 1, USB3.0 x 2
RS-232 x 1, CANBUS x 2 Channel
OTG x 1
LAN x 1
MicroSD x 1
The Nvidia's Jetson TX2, which the Boxer-8110AI is based, is equipped with an Arm-based Tegra-family SoC with dual Cortex-A72-like "Denver" cores and 4x -A57 cores. The SoC incorporates 256-core Pascal graphics, supported with CUDA libraries for AI, vision processing, GPU-accelerated parallel processing, and deep/machine learning. Its integration on the Boxer-8110AI means it will be bringing all of these features and capabilities to the embedded computer.
Aside from the different range of AI frameworks including Tensorflow, Caffe2, and Mxnet, which are compatible with the Nvidia Jetson, users can also install their own AI inference software on the device making the BOXER-8110AI the perfect embedded computer for industrial edge AI applications.
Read more: BOXER-8110AI IS A COMPACT, RUGGED INDUSTRIAL AI COMPUTER THAT RUNS LINUX ON TX2