Low-power, low-noise Analog Devices ICs and Intel MAX 10 FPGA in compact 86.5mm x 25mm outline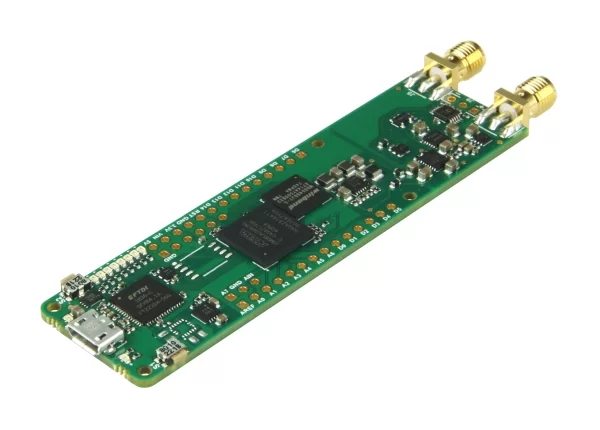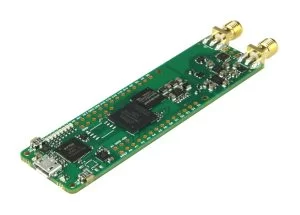 Analog Devices and Arrow Electronics have worked with Trenz Electronic GmbH to produce three ready-to-use data-acquisition platforms that relieve design and manufacturing challenges for developers of professional measurement instruments.
Benefits of the AnalogMAX-DAQ1 Platform:
High-accuracy analog front-end: Ideal for applications requiring accurate data capture at high throughputs
Flexible platform: Based on the programmable Intel® MAX® 10 FPGA, easily adjusts to a wide range of use cases and production needs
Rapid prototyping and product development: Rapid development and testing with an out-of-the-box experience that includes a Jupyter notebook demo with Python code
Quick customization services: Add new functionality, lower BOM cost, or have the complete product designed
The AnalogMAX-DAQ1, AnalogMAX-DAQ2 and AnalogMAX-DAQ3 each combine an Analog Devices' high-performance precision data acquisition signal chain and power solution, an Intel MAX 10 FPGA and a memory subsystem comprising up to 64Mb 166MHz SDRAM, 64Mb Quad SPI Flash, and 4Kb EEPROM in a compact 86.5mm x 25mm form factor. With a Micro USB receptacle, 23 GPIOs, and two SMA connectors, these platforms can be deployed in portable instrumentation and desktop equipment such as medical devices, as well as process-controllers and automated test equipment (ATE).
The AnalogMAX-DAQ1 is a high-accuracy programmable data-acquisition platform that integrates a complete precision signal chain for capturing high-frequency signals. This platform is based on the Analog Devices' AD4003 18-bit 2Msample/s Easy Drive differential SAR ADC (analog-to-digital converter). An AD8251 10MHz programmable-gain instrumentation amplifier and AD8475 funnel amplifier provide low-noise gain and single-ended to differential signal conversion for driving the ADC. This platform can also be used with the pin-compatible AD4001, or AD4020 differential SAR ADC, offering users the choice of 16-, 18-, or 20-bit resolution and throughput from 500ksample/s to 2Msample/s.
Features:
Intel® MAX 10 Commercial [10M08SAU169C8G]
Package: UBGA-169
Speed Grade: C8 (Slowest)
Temperature: 0°C to 85°C
Package compatible device 10M02…10M16 as assembly variant on request possible
SDRAM Memory up to 64Mb, 166MHz
Dual High-Speed USB to Multipurpose UART/FIFO IC
64 Mb Quad SPI Flash
4Kb EEPROM Memory
8x User LED
Micro USB2 Receptacle 90
18 Bit 2MSPS Analog to Digital Converter
2x SMA Female Connector
I/O interface: 23x GPIO
Power Supply:
5V
Dimension: 86.5mm x 25mm
Others:
Instrumentation Amplifier
Differential Amplifier
Operational Amplifier
Read more: ARROW ELECTRONICS INTRODUCES LOW-COST, RAPID PROTOTYPING DATA ACQUISITION PLATFORMS