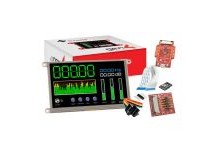 RS Components, a global multi-channel provider of industrial and electronic products and solutions, has introduced the Gen4 Series of integrated TFT LCD modules and related starter packs from embedded graphics specialist 4D Systems. Gen4 display modules are designed for ease of integration and use by electronics design engineers developing touch screen interfaces, achieving high functionality with a limited ...
Read more

›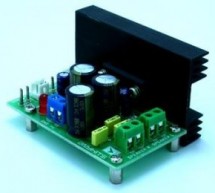 This project is a 5.5W – 2 Channel Audio Amplifier based on LA4445 IC. DESCRIPTION The small 2 Channel amplifier constructed around Sanyo's LA4445 IC delivers 5.5Watts +5.5 Watts at 4 ohm load, supply in 12V DC 2Amp, Input impedance 30K. SPECIFICATIONS Dual Channels output : 5.5W Minimum External Parts Very small pop noise at the time of power supply ON/OFF Good ripple rejections Small residual noise Built- ...
Read more

›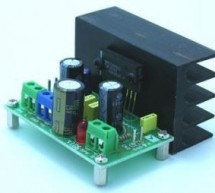 This project is a 10W Stereo Audio Amplifier based on TDA1521 IC. DESCRIPTION The project built around Philips TDA1521 IC, The project provides high quality audio 2X10W Audio output. The device is especially designed for mains fed applications, (e.g. Stereo TV Sound and Stereo Radio). The circuit designed for asymmetrical power supply systems. SPECIFICATIONS It has few external components Input muted during ...
Read more

›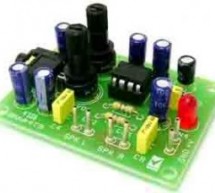 This project is a Mini Stereo Audio Amplifier based on TDA2822 IC. DESCRIPTION The dual low power amplifier built around TDA2822 8pin DIP. IC, it is mainly designed to use in portable players, radios and other building block project. A 3V supply can be used to drive headphones providing 20mW in 32 Ohms per channel, and a 12V power supply will provide 1W in 8 Ohm per channel for small loudspeakers. SPECIFICA ...
Read more

›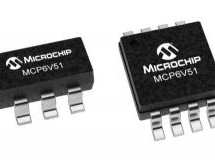 The MCP6V51 operational amplifier provides input offset voltage correction for very low offset and offset drift. This device provides a gain bandwidth product of 2 MHz, is unity gain stable, has no 1/f noise, and provides superior CMRR and PSRR performance. These products operate with a single supply voltage from 4.5V to 45V, with a maximum quiescent current of only 590 uA. The MCP6V51 op-amp from Microchip ...
Read more

›
IC station has posted a $10.59 audio amplifier board that supports Bluetooth 5.0 via Beken BK3266 Bluetooth audio chip. For the board to work, you will have to connect buttons, a microphone and 10W or 15W speakers. The hardware setup has to be completed with a power source and an optional input audio signal. After setting it up, the board is ready to be paired with a Bluetooth device. A USB can be connected ...
Read more

›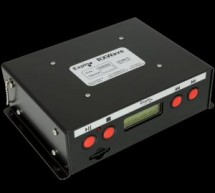 Making an audio player (.wav files) using PIC microcontroller is not complicated especially when the MCU has a PWM module. This topic shows how to build an audio player using PIC18F4550 microcontroller where the the file is stored in an SD card with FAT16 or FAT32 file system. In this project I used a wave file with sample rate of 16000 Hz and 2 channels (stereo). The file I used originally it was an MP3 fi ...
Read more

›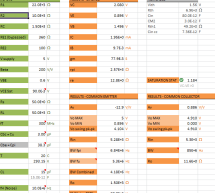 Common-Emitter and Common-Collector Transistor Amplifier Calculator for High-frequency Operation Analysis of the bipolar transistor amplifier at low-frequency is relatively easy, and several calculators exist online that do a good job. For high-frequency operation, there are fewer references available. For my projects, I like to build a reference spreadhseet where everything is in one place. This allows me ...
Read more

›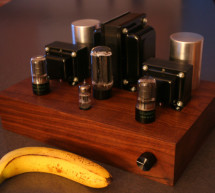 This past winter I designed and constructed a stereo vacuum tube amplifier based off of the TubeLab SimpleSE design. Since many people asked about it at Maker Faire Detroit, I thought I would post a link to the build photos and some more details. Check out the build album below! Some more technical details: Preamp: GE 12at7 Power Tubes: RCA 6v6 Rectifier: RCA 5u4gb Output Transformers: Edcor GXSE15-8-5K Pow ...
Read more

›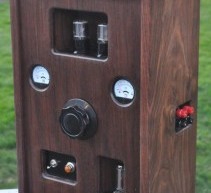 What really drove me to build this 6EM7 amp was an idea about amplifier layout. Looking back at most of my tube designs, and most of those on the internet, revealed a very typical pattern. Amplifiers tended to be flat chassis with tubes and transformers above and electronics below. From a historical perspective this makes perfect sense. Metal chassis were built this way to facilitate packaging and assembly. ...
Read more

›