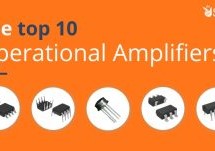 The operational amplifier – or "op amp" for short – is a common building block in analog electronics. Whether you're a professional electronics designer or just getting started, it is likely you've used an op amp in your designs. Invented in 1941 by Karl D. Swartzel Jr. of Bell Labs, the op amp was originally built with vacuum tubes and was invented to perform mathematical operations in analog computers, he ...
Read more

›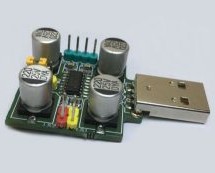 USB powered mini speaker amplifier is conveniently powered by USB and it is simple to set up. USB powered speakers are convenient for listening to your media while at home or on the go. Conventional computer speakers that require an electrical outlet to work can be prohibitive because they force you to be close to the power supply at all times. This audio amplifier is directly connected to a USB port and to ...
Read more

›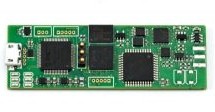 After the release of his PIC32MZ EF based 20Msps oscilloscope with an integrated 1-inch by 1-inch OLED screen for readouts, Electrical Engineer, Mark Omo has again unveiled his new design, the self-contained 60MHz 250Msps Probe Scope oscilloscope with the probe in cable form factor. The Probe-scope oscilloscope which runs at 250Msps and has a bandwidth of 60MHz was designed to bridge the large market gap be ...
Read more

›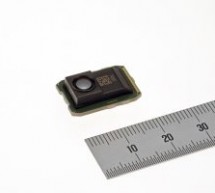 Accurately detects heat to identify types of heat sources and specific human behavior Mitsubishi Electric Corporation announced that it will launch the Mitsubishi Electric Diode InfraRed sensor (MelDIR), a thermal sensor for applications in the fields of security, heating, ventilation and air conditioning (HVAC) and smart buildings, on November 1. MelDIR accurately distinguishes between humans and other hea ...
Read more

›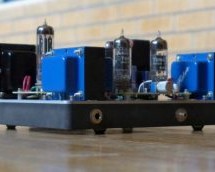 I've always wanted to know what the "tube magic" was all about. There is much opinion in the science of music production, probably because music and its perception is highly personal and subjective. Ive always imagined that since transistor amplifiers were "perfect" with their large amounts of negative feedback, great linearity, and low THD that tube amplifiers must add something to sound that generates the ...
Read more

›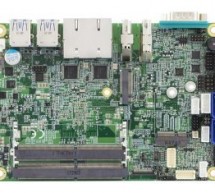 IBASE Technology Inc., a world leading supplier of embedded board and industrial computing systems, has released the IB822 3.5-inch SBC (single board computer) supporting Intel's "Gemini Lake" Pentium® Silver J5005 and Celeron® J4005 processors built with 14nm fabrication, a base clock/burst rate of 1.5GHz/2.8GHz and 2.0GHz/2.7GHz, and integrated Intel® UHD Graphics 605 ([email protected]) and UHD Graphics 600 ( ...
Read more

›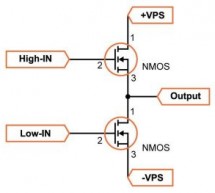 The mighty Class-D amplifier—build one yourself and be amazed by its efficiency. The heat sink barely gets warm! Have you always wanted to build your own audio power amplifier? An electronic project where you not only see the results but also hear them? If your answer is yes, then you should continue reading this article on how to build your own Class D amplifier. I will explain to you how they work and the ...
Read more

›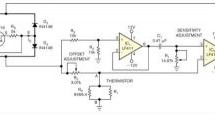 Designers often use thermistors rather than other temperature sensors because thermistors offer high sensitivity, compactness, low cost, and small time constants. But most thermistors' resistance-versus-temperature characteristics are highly nonlinear and need correction for applications that require a linear response. Using a thermistor as a sensor, the simple circuit in Figure 1 provides a time period var ...
Read more

›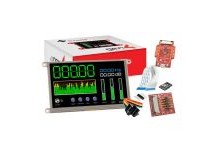 RS Components, a global multi-channel provider of industrial and electronic products and solutions, has introduced the Gen4 Series of integrated TFT LCD modules and related starter packs from embedded graphics specialist 4D Systems. Gen4 display modules are designed for ease of integration and use by electronics design engineers developing touch screen interfaces, achieving high functionality with a limited ...
Read more

›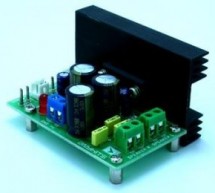 This project is a 5.5W – 2 Channel Audio Amplifier based on LA4445 IC. DESCRIPTION The small 2 Channel amplifier constructed around Sanyo's LA4445 IC delivers 5.5Watts +5.5 Watts at 4 ohm load, supply in 12V DC 2Amp, Input impedance 30K. SPECIFICATIONS Dual Channels output : 5.5W Minimum External Parts Very small pop noise at the time of power supply ON/OFF Good ripple rejections Small residual noise Built- ...
Read more

›