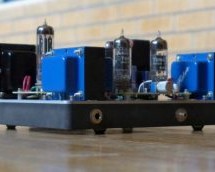 I've always wanted to know what the "tube magic" was all about. There is much opinion in the science of music production, probably because music and its perception is highly personal and subjective. Ive always imagined that since transistor amplifiers were "perfect" with their large amounts of negative feedback, great linearity, and low THD that tube amplifiers must add something to sound that generates the ...
Read more

›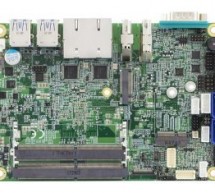 IBASE Technology Inc., a world leading supplier of embedded board and industrial computing systems, has released the IB822 3.5-inch SBC (single board computer) supporting Intel's "Gemini Lake" Pentium® Silver J5005 and Celeron® J4005 processors built with 14nm fabrication, a base clock/burst rate of 1.5GHz/2.8GHz and 2.0GHz/2.7GHz, and integrated Intel® UHD Graphics 605 ([email protected]) and UHD Graphics 600 ( ...
Read more

›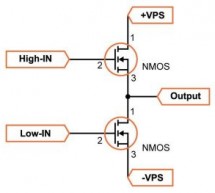 The mighty Class-D amplifier—build one yourself and be amazed by its efficiency. The heat sink barely gets warm! Have you always wanted to build your own audio power amplifier? An electronic project where you not only see the results but also hear them? If your answer is yes, then you should continue reading this article on how to build your own Class D amplifier. I will explain to you how they work and the ...
Read more

›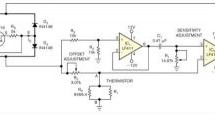 Designers often use thermistors rather than other temperature sensors because thermistors offer high sensitivity, compactness, low cost, and small time constants. But most thermistors' resistance-versus-temperature characteristics are highly nonlinear and need correction for applications that require a linear response. Using a thermistor as a sensor, the simple circuit in Figure 1 provides a time period var ...
Read more

›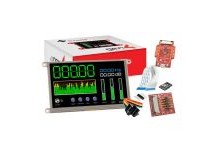 RS Components, a global multi-channel provider of industrial and electronic products and solutions, has introduced the Gen4 Series of integrated TFT LCD modules and related starter packs from embedded graphics specialist 4D Systems. Gen4 display modules are designed for ease of integration and use by electronics design engineers developing touch screen interfaces, achieving high functionality with a limited ...
Read more

›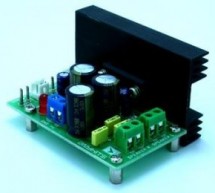 This project is a 5.5W – 2 Channel Audio Amplifier based on LA4445 IC. DESCRIPTION The small 2 Channel amplifier constructed around Sanyo's LA4445 IC delivers 5.5Watts +5.5 Watts at 4 ohm load, supply in 12V DC 2Amp, Input impedance 30K. SPECIFICATIONS Dual Channels output : 5.5W Minimum External Parts Very small pop noise at the time of power supply ON/OFF Good ripple rejections Small residual noise Built- ...
Read more

›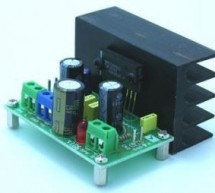 This project is a 10W Stereo Audio Amplifier based on TDA1521 IC. DESCRIPTION The project built around Philips TDA1521 IC, The project provides high quality audio 2X10W Audio output. The device is especially designed for mains fed applications, (e.g. Stereo TV Sound and Stereo Radio). The circuit designed for asymmetrical power supply systems. SPECIFICATIONS It has few external components Input muted during ...
Read more

›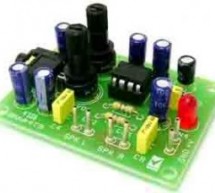 This project is a Mini Stereo Audio Amplifier based on TDA2822 IC. DESCRIPTION The dual low power amplifier built around TDA2822 8pin DIP. IC, it is mainly designed to use in portable players, radios and other building block project. A 3V supply can be used to drive headphones providing 20mW in 32 Ohms per channel, and a 12V power supply will provide 1W in 8 Ohm per channel for small loudspeakers. SPECIFICA ...
Read more

›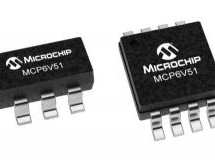 The MCP6V51 operational amplifier provides input offset voltage correction for very low offset and offset drift. This device provides a gain bandwidth product of 2 MHz, is unity gain stable, has no 1/f noise, and provides superior CMRR and PSRR performance. These products operate with a single supply voltage from 4.5V to 45V, with a maximum quiescent current of only 590 uA. The MCP6V51 op-amp from Microchip ...
Read more

›
IC station has posted a $10.59 audio amplifier board that supports Bluetooth 5.0 via Beken BK3266 Bluetooth audio chip. For the board to work, you will have to connect buttons, a microphone and 10W or 15W speakers. The hardware setup has to be completed with a power source and an optional input audio signal. After setting it up, the board is ready to be paired with a Bluetooth device. A USB can be connected ...
Read more

›