Lanner's Edge Computing Appliances, Combined with the Hailo-8™ AI Acceleration Module, Offers the Highest Performance, Lowest Power, and Most Cost-Effective Edge AI Hardware Solutions for Smart Cities, Smart Retail and Industry 4.0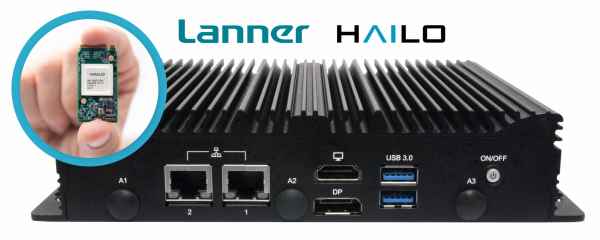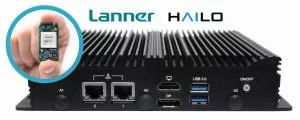 Leading AI (Artificial Intelligence) chipmaker Hailo announced today its partnership with Lanner Electronics, a global leader in the design and manufacturing of intelligent edge computing appliances, to launch groundbreaking AI inference solutions for real-time computer vision at the edge. Hailo has combined its Hailo-8™ AI acceleration module with Lanner's edge computing boxes to create these high-performance, compact devices to support the demands of emerging AI applications at the edge.
Smart cities, retail, and industrial operations require hundreds of cameras generating video streams that need to be processed locally, quickly, and efficiently with minimal latency. Scaling AI to meet this challenge requires ultra-high performance and easy to deploy solutions, which this joint offering provides.
Lanner's LEC-2290 edge box pairs an x86 CPU with the Hailo-8 AI module to produce a solution capable of optimizing demanding edge workloads and accelerating time-to-market for AI deployments. Lanner's low-footprint LEC-7242 industrial wireless gateway integrates the Hailo-8 into a fanless, efficient appliance for real-time applications powered by AI at the edge. Both solutions process multiple video streams in real-time on a single device, while securely transmitting curated metadata and insights with robust onboard network connectivity.
Read more: AI CHIPMAKER HAILO PARTNERS WITH LANNER ELECTRONICS TO LAUNCH NEXT-GENERATION AI INFERENCE SOLUTIONS AT THE EDGE