A simple rotating display. Just spin and enjoy. While the "Air display" is rotating, it writes the message on the air. Because the "persistence of the vision", you will be able to read the message. Here is the circuit: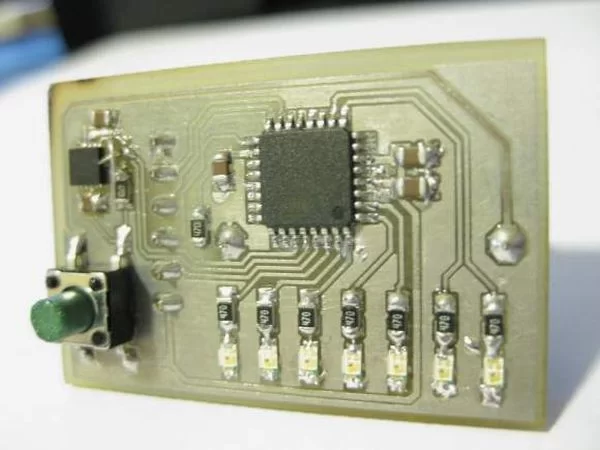 Download the HEX file HEREProgram the PIC with this HEX file. (Use right-click and "Save as")
UPDATE: Nov 6, 2005 – Algorithm is available. You can create your own program in any language using any microcontroller.
Build your own Air Display using this algorithm. Sorry, no longer available.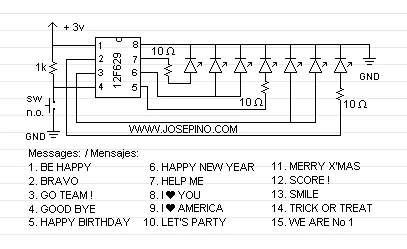 The operation is super simple and you don't need an user manual. Press the button to turn it on. Press the button to change the message and press the button to turn it off.
For more detail: A simple display that uses the POV to display messages in the air using PIC12F629 microcontroller