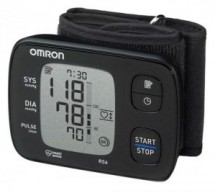 The Omron RS8 met several of our design requirements, small, battery operated, quiet and entirely wrist mounted. So no heavy base unit. With the initial attack vector expected to be the NFC interface the case was opened and warranty voided. Thankfully the PCB was not too complicated, although populated on both sides the dual layer design made circuit tracing easy. Working through the ICs on the top of the P ...
Read more

›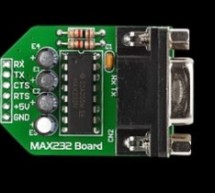 This post provides the software UART (Bit Banging) code for PIC12F675 microcontroller (e-g to connect PIC controller with PC using serial adapter). As we know, PIC12F675 microcontroller doesn't have built in UART module, so we can create UART functionality in it's software. This post provides the details of how to program software UART functionality in PIC12F675. This code is written in C language using MPL ...
Read more

›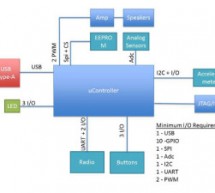 Selecting the right microcontroller for a product can be a daunting task. Not only are there a number of technical features to consider, there are also business case issues such as cost and lead-times that can cripple a project. At the start of a project there is a great temptation to jump in and start selecting a microcontroller before the details of the system has been hashed out. This is of course a bad ...
Read more

›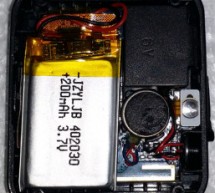 With the battery and the speaker pulled back we can see a MediaTek MT6261 SoC and supporting components on the left. On the right are connections for the reset button (mounted on top of the usb connector), speaker and what I assume is a vibrator motor connected to 'VIB'. The touchscreen is also connected at the top, with it's controller mounted on the flat flex cable. The home/power button is tucked in on t ...
Read more

›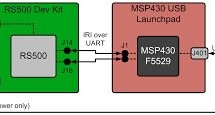 The UART hardware module is available with a number of PIC compliant MCUs. The mikroC PRO for PIC UART Library provides comfortable work with the Asynchronous (full duplex) mode. You can easily communicate with other devices via RS-232 protocol (for example with PC, see the figure at the end of the topic – RS-232 HW connection). You need a PIC MCU with hardware integrated UART, for example 16F887. Then, sim ...
Read more

›
Abstract of that project: Using UART port we can establish serial communication between any devices. Here in my project Serial communication with Pic 16f877 using UART I will show you how easily we establish communication between two devices. In my project we know the pin no 25,26 in PIC16F877 are use as UART. The pin number 25 is use for receiving and 26 is used for transmitting. Hardware needed: See the c ...
Read more

›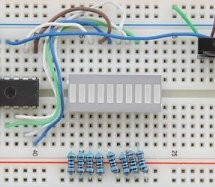 Wireless Infrared UART prototype can be built by using two PIC16F876A controllers. One as IR receiver with dedicated Infrared decoder like SFH505A, SFH506 or similar IR receiver IC and other microcontroller as a transmitter via IR LEDs. This is relatively simple design and doesn't require advance electronics knowledge or programming skills, especially if you are going to use attached schematic and code. Wir ...
Read more

›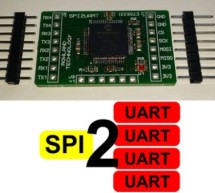 If your a fan of electronics then you like me will often find it annoying on the lack of hardware serial ports on modern devices. Many modules like the Wifi ESP8266 and the Bluetooth HC-06 are available for peanuts but they each require a UART based serial peripheral on your controller to work effectively. In fact a huge range of external electronics can be added to your system via a serial UART connection: ...
Read more

›
This post provides the solution for using the PIC controller UART interface (e-g to connect PIC controller with PC using serial adapter). Complete code and simulation can be downloaded from the 'Downloads' section at the bottom of this post. The following figure shows the result of simulation of PIC UART in Proteus7.6. In the main function UART is intialized by calling the function InitUART (defined in the ...
Read more

›
This post provides the UART code (compiled in MPLAB + HI-TECH C) for PIC18F452 (e-g to connect PIC18F452 controller with PC using serial adapter). Complete project code and the proteus simulation can be downloaded from the Downloads section at the bottom of this post. The following diagram shows the required circuit. A crystal of 10MHz is used with PIC18F452. This crystal frequency is fed into PLL of PIC18F ...
Read more

›