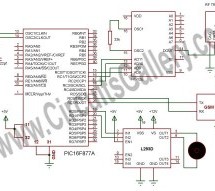 After a short break, we're back to the DIY robot projects series and I am sure you'll love this one too. Before that I suggest you to go through all our earlier simple robotics projects for engineering students as well. This time, major difference is the added security to access the robot; you can control the robot only after you speak your password. The robot can move in four directions and can be controll ...
Read more

›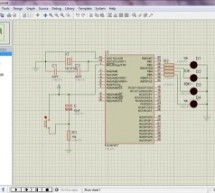 The recent trends in the advanced technology are helpful in developing most advanced electronic gadgets. Most of  these electronic devices are developed using microcontrollers. The microcontroller is an electronic component, which is programmed to perform various control operations. There are various kinds of microcontrollers available, such as 8051, AVR, ARM, and PIC microcontrollers, etc., which are progr ...
Read more

›
The CATV Tuner sold by MTM Scientific, Inc can be used for wideband audio and video reception, as described on our other project pages such as the FM Wideband Receiver and Radio Telescope Project. A common requirement in all these projects is the need to program the CATV tuner with a serial bit stream to establish operating frequency. We have previously described a method which uses a computer's parallel po ...
Read more

›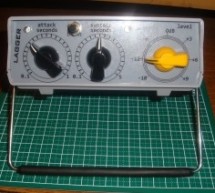 Do you remember BOSS Slow Gear pedal? If your a guitarist you most likely do or at least you've heard of it. It was a great pedal sold from 1979 to 1982 and it was made in Japan. The pedal would cut the attack of your notes giving a swelling sound. It god famous for making the guitar sound kinda like a violin. I always liked that effect and i even made a clone a few years back. It is based on a 2SK30 JFET a ...
Read more

›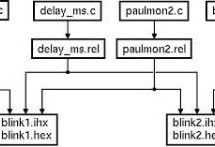 Are you an electronics hobbyist? I will help you to write your first embedded C program. 'Mikro C pro' is one of the popular embedded C software for PIC microcontroller. It is more user-friendly and has a set of inbuilt functions and commands. After compiling a microcontroller program in C using 'Mikro C pro',you will be able to generate .HEX files from the program codes.What is .HEX file? .HEX file is a ma ...
Read more

›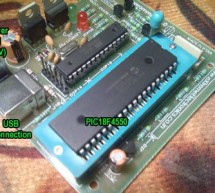 Hello Friends, Welcome back. In the last tutorial we started working with MPLab and HI-TECH C Compiler and written our first C program to blink LED. After compiling the program we got the HEX file. Now, in this tutorial we will see how to transfer(burn) the hex file to our Microcontroller chip and then power it up to actually blink the LED. We will use eXtreme Burner – PIC , which is a easy to use GUI progr ...
Read more

›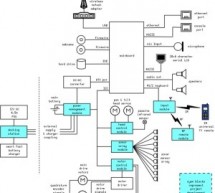 The objective is to use readily available "off-the-shelf" low-cost consumer components where possible, and to design electronic subsystems where such components are either not readily available or are too expensive. In terms of affordability, the overall goal is to design a robot that can be made for around the price of a PC (US$1,500 to $2,000 is the target, but the actual cost of building a robot can vary ...
Read more

›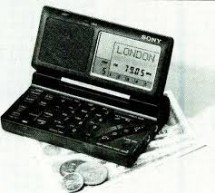 An electronic dice project circuit can be designed in various modes , using logic circuit or using microcontrollers . This electronic project is based on the PIC16C54 microcontroller , manufactured by Microchip . This project is a simple dual dice electronic project , that use few external electronic parts and LED displays , to generate ( simulate ) dices . As you can see in the schematic circuit , the main ...
Read more

›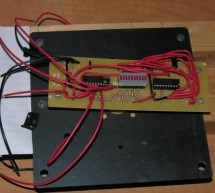 If you are building a coilgun (or gauss gun) or rail gun, a necessary part of your project will likely be some sort of speed detector. Getting a coilgun to work is rewarding, but you can't continue the project without a reliable, accurate device to measure speed. A speed or velocity detector allows you to objectively quantify the performance of your gun. Given this information, you will hopefully be able to ...
Read more

›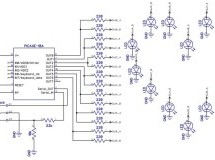 Mother's Day was approaching, and I am getting my 8 year old son started with electronics. So why not combine the two? In the next few pages we'll show you the project we did - a blinking heart with several effects, all driven by a microcontroller. Taught my son not only about how to make mommy happy (she LOVED the present), but also about project planning, prototyping, soldering, programming, and testing. ...
Read more

›