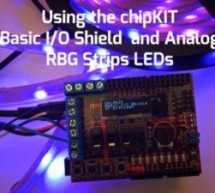 A few months ago I wrote a blog post about the chipKIT Basic I/O Shield and used Analog RBG Strips to demonstrate the the open drain FETs. This post is to give details on how to wire up the strip LEDs to the I/O Shield. You should already know how to program MPIDE before using this Instructable. Step 1: Gather Materials Gather your materials: Strip of RGB LEDs (12V) usually, you can get them fairly cheaply ...
Read more

›
There may come a time in your chipKIT explorations when you have to put some new firmware onto your board. Well, fear not. This Instructable will go through how to load firmware onto your board. (We're gonna be using the WF32) In order for us to upload firmware you'll need a few things. A chipKIT Board The Bootloader file The MPLAB X IDE chipKIT PGM Programmer/Debugger Accessory Items (This are included in ...
Read more

›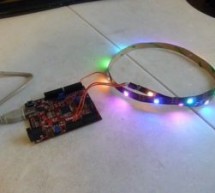 There has not been a simple addressable LED library for PIC32 microcontrollers until now! The PICxel library is an MPIDE library that handles the timing required to use addressable LEDs (WS2812, WS2811) or more commonly known as Adafruit Neopixels. Going through through a couple steps will allow your to get started with the PICxel library. What you will need: Digilent chipKIT (UNO32 or UC32) mini-USB cable ...
Read more

›
This instructable is meant to be a quick tutorial on installing LabVIEW, and hooking it up to a chipKIT. Documentation on how to do this already exists at LabVIEW Hacker.com. This instructable links to the information presented in the source, and puts it in instructable format with some additional commentary. It is up to you if you want to follow the original source or this instructable to set up LabVIEW fo ...
Read more

›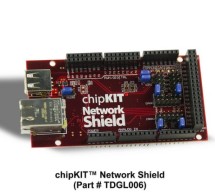 Microchip Technology Inc., a leading provider of microcontroller, analog and Flash-IP solutions, and Digilent, Inc. announced expanded capabilities for the 32-bit PIC32 microcontroller-based chipKIT™ Development Platform for the Arduino™ community. The chipKIT development platform is a 32-bit Arduino solution that enables hobbyists and academics to easily and inexpensively integrate electronics into their p ...
Read more

›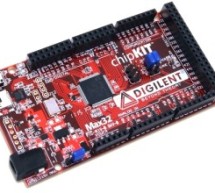 In order to understand the chipKIT platform, it is important to talk about Arduino first. Arduino is an easy-to-use and powerful open source environment for developing microcontroller based applications.Chipkit Development Board It has gained huge amount of popularity in past few years, specially among hobbyists. Arduino has been a wonderful tool, introducing many people to the world of embedded electronics ...
Read more

›