In This Post we discuss about How to build a Refregirator Temperature Controller using Microcontroller.
This Project is Development of Thermo meter project.
Suggested Page>> MIcrocontroller Based Thermo meter project
Mainly we use Mikro C Programming Language in this Project and ISIS Proteus Software use for testing Purposes.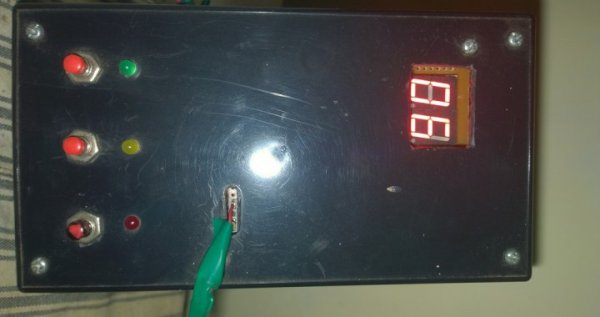 How to Work Refregirator Temperature Controller.
You know about Refregirator has Internal Heater Coil inside the freezer Area. These heater use for melt ICE inside the freezer.Heater take lot of power units consumption for melting ICE.This is effect highly for refregirator total power consumption.We cut that extra power Units using this Refregirator Temperature controller.This project is very effective for Chest Freezer.
We placed DS18B20 Sensor inside the Refregirator and every time it measure refregirator Inside temperature on Two 7 SegmentDisplay.If Refregirator Inside Temperature reach to Preset ON Temperature and Refregirator Automatically Power On.When InsideTemperature reach Preset OFF Temperature Automatically Refregirator Power OFF.We can setup ON and OFF Temperature Using 4 Buttons.
We use Four Buttons for Setup ON/OFF Temperature in this Refregirator Temperature Controller
1) Mode Button
2) Up + Button
3) Down – Button
4) Save Button
Mode Button
Mode 1 (Press 1 time)
You Can Adjust Refregirator OFF Temperature using + and – Buttons.
You Can Save Changes using SAVE Button(Hold).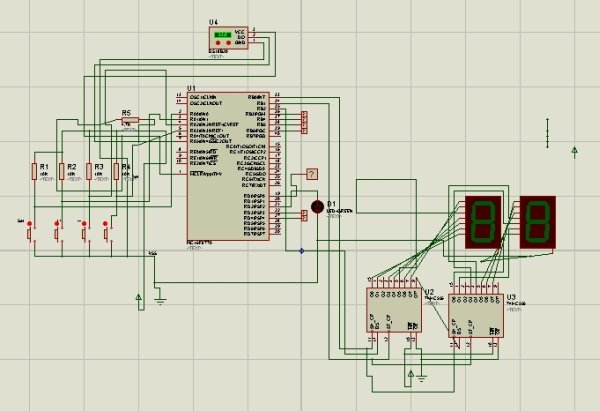 Mode 2 (Press Two times)
You Can Adjust Refregirator ON Temperature using + and – Buttons.
You Can Save Changes using SAVE Button(Hold).
We Should Use 4.7k Pullup Resister for DS18B20 .
This Project Succesfully Tested in Real Hardware and Work very well.
For more detail: Refregirator Temperature Controller Project (Save Your Electricity Bill)