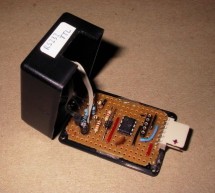 Description This project is a Microchip PIC microcontroller with an RS232 serial interface on one side and an Infra-Red receive and transmit interface on the other. Important - All mention of RS232 on this page actually refers to RS232 waveforms operating at 5V TTL levels not +/-12V levels which would destroy the PIC device. An appropriate converter between the two must be used. By sending commands on the R ...
Read more

›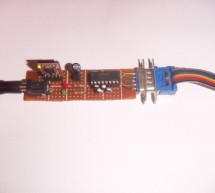 Do you want gigabytes of storage for your microcontroller? Would you like a simple way to tranfer files from your PC to your picaxe or arduino or other micro project? This little projects demonstrates the uDrive that can be set up as an extra drive on a PC. Copy files to and from the SD card, then put it in the uDrive and talk to it with 5 simple commands: Read - Read a file off the drive Write - Write a fi ...
Read more

›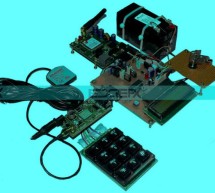 The acronym of the GSM modem is Global System for Mobile Communications, it is a wireless communication module, used to  make a computer or any processor to communicate over a network. This modem uses a variation of TDMA(Time Division Multiple Access) and is the most commonly used of the digital wireless telephony technologies like TDMA, GSM and CDMA.A GSM modem needs a SIM card to operate through a n/w ran ...
Read more

›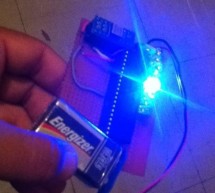 In this post we will study the ADC ( Analog-to-Digital ) Module of the Microcontroller PIC16F917 . We will study a real circuit of PIC16F917 interfacing to a semiconductor Gyroscope. The Gyroscope is a motion sensor that senses tilt in a certain direction . The used sensor is a yaw rate sensor ( free sample from Analog Devices . The Gyroscope ADXRS613 was sent in an evaluation package EVAL-ADXRS613 ) . Yaw ...
Read more

›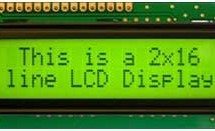 PIC16F/18F Slicker Board The PIC16F/18F Slicker board is specifically designed to help students to master the required skills in the area of embedded systems. The kit is designed in such way that all the possible features of the microcontroller will be easily used by the students. The kit supports in system programming (ISP) which is done through USB port. Microchip's PIC (PIC16F877A), PIC16F/18F Slicker Ki ...
Read more

›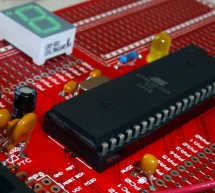 Tutorial: Building cool projects with MCUs (Part 3) As we proceed onto the third portion of this microcontroller tutorial, let's first revisit what we have accomplished thus far. In Part 1, we defined what a microcontroller actually was. I wanted to get everybody on-board (no pun intended) for this, so I started from scratch. Feel free to jump back there if you need a refresher. Then in Part 2, we looked at ...
Read more

›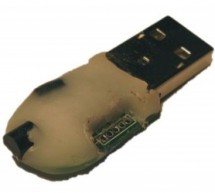 The EnvStick is cheap, homemade temperature sensor that plugs into a USB port. It provides a simple way to collect a room's ambient temperature. I made it for fun. EnvStick Features: - Temp sensor (+/- .5 deg C) - USB 2.0 - Windows/Linux software - Poll up to 100 times/minute- In-circuit programming- Only 11 components- Indicator LED The EnvStick shows up as a serial port – a COM port on Windows boxes. Here ...
Read more

›
In the first part of this discussion, the features of ACS712 device were briefly discussed. Now we will use that theory to implement the ACS712 sensor to make a simple DC current meter. The analog output voltage from the sensor is measured through an ADC channel of the PIC16F1847 microcontroller. A voltage to current conversion equation will be derived and implemented in the firmware of the PIC microcontrol ...
Read more

›
In this session we will see how to interface 16×2 LCD to PIC18F4550 microcontroller which is of family PIC18F. You can get information of 16×2 LCD in the session How to Interface 16X2 LCD with 8051 Microcontroller Features of PIC18F4550: PIC18F4550 belongs to the PIC18F family; PIC18F4550 is an 8bit microcontroller and uses RISC architecture. PIC18F4550 has 40 pins in PDIP (dual in line package) and 44 pin ...
Read more

›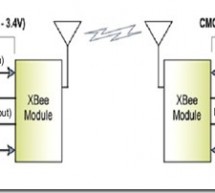 In this tutorial, I will show how to interface an xbee module with PIC microcontroller.Here MikroC Pro for PIC compiler is used to write the code. Xbee modules communicates with host devices using serial communication.Most of the PIC microcontroller have UART module to support serial communication. First of all we have to understand the two operating mode of xbee. Transparent Mode API Mode Interfacing xbee ...
Read more

›