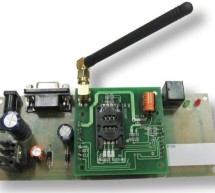 We have seen many Electronics Engineering projects use GSM Modem. GSM modems are widely integrated with GSM security system, GSM alarm to provide easy user interaction of user to the embedded project. What is a GSM module? A GSM module lets you to make calls, Send messages, Process messages and calls, Interrupts sing SMS and CALL, inform system status, values, GPS location, alerts etc within the embedded mo ...
Read more

›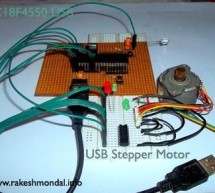 USB Stepper Motor Driver In this project we are going to drive a unipolar Stepper motor (5 wire) using USB interface from a PC Computer. This project is an application of the USB Interface Board PIC18F4550 which was published here in the past. You can run other stepper motors too. It is simple and easy to make, we are going to use PIC18F4550 microcontroller which has an in built USB (USB 2.0) functionality ...
Read more

›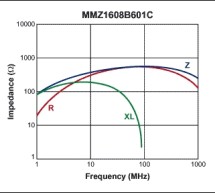 MAX5581 Overview The MAX5581 is a 12-bit, fast-settling DAC featuring a 3-wire SPI™ serial interface. The MAX5581's interface can support SPI up to 20MHz with a maximum settling time of 3µs. This application note presents an application circuit and all the firmware required to interface the fastest line of PIC microcontrollers (PIC18F core) to the MAX5581 DAC. The example assembly program was written specif ...
Read more

›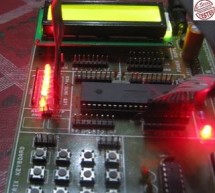 How to interface LED with Microchip's PIC microcontroller? How to connect LEDs to a PIC microcontroller? LED interfacing is the stepping stone for microcontroller development. This is a simple embedded program for PIC 16F877A to interface LEDs, suitable for beginners who wish to study basics of embedded microcontroller programming. The program is developed through Micro C compiler, one of the best solutions ...
Read more

›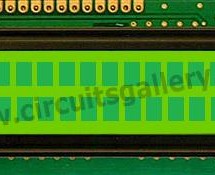 How to interface LCD (Liquid Crystal Display) display module to PIC microcontroller? LCD is a passive component, that is it does not make any light but just modifies the light passing through it for alphanumeric displays. LCD is exclusively manufactured to be used with microcontrollers, which means that it cannot be triggered by usual IC circuits. This embedded program shows how to connect PIC to LCD displa ...
Read more

›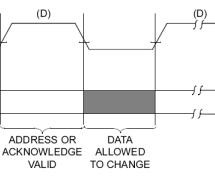 Microcontrollers are standalone chips since they have memory and processor embedded. The integrated memory of microcontrollers store embedded code and other temporary variables for the execution of program. CircuitsGallery published many microcontroller tutorials and PIC microcontroller projects. Sometimes we may use non-volatile memories (i2c devices) with microcontrollers in case of storing permanent data ...
Read more

›
AD8307 USB 0-500MHz RF Power Meter Component List: 1x PIC18F2550 Programmed Microcontroller 1x AD8307 RF Power Meter IC 1x RF Power Meter Probe PCB 1x USB IO Board PCB 1x USB Type B Connector 1x 20MHz Crystal Resonator 1x 470K Resistor (yellow purple yellow gold) 2x 10K Resistor (brown black orange gold) 2x 100 Resistor (brown black brown gold) 1x 470nF Ceramic Capacitor 5x 100nF Ceramic Capacitor   Technic ...
Read more

›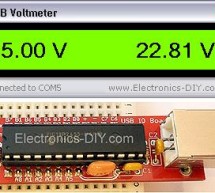 USB Voltmeter USB Voltmeter is a PC based dual channel voltmeter built around PIC18F2455 / PIC18F2550 microcontroller that measures voltage from 0.00V up to 500.00V with 10mV resolution. USB Voltmeter sends measured data to PC via standard USB connection displaying data on a computer monitor. USB Voltmeter is self-powered drawing very little current from USB port. Voltage readings are displayed via included ...
Read more

›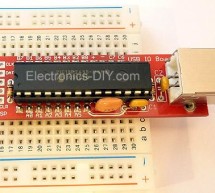 USB IO Board Component List: 1x PIC18F2455 / PIC18F2550 Programmed Microcontroller (MCU) 1x USB Type B Connector 1x 20MHz Crystal Resonator 2x 10K Resistor (brown black orange gold) 1x 470 Resistor (yellow purple brown gold) 1x 470nF Ceramic Capacitor 1x 100nF Ceramic Capacitor   Technical Specifications: Voltage Supply: 5V (USB powered) Current Consumption: 5mA I/O PINs: 16 About PIC18F2455 / PIC18F2550 U ...
Read more

›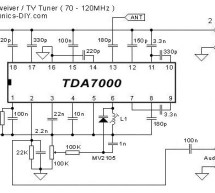 Parts: 1x TDA7000 IC - FM Receiver 1x 3.5 Turns Variable Coil (L1) 1x MV2105 - Varicap Diode ANT - Telescopic Antenna or a piece of wire 1x 100K Potentiometer 1x 100K Resistor 1 x 22K Resistor 3x 100nF Capacitor 1x 22nF Capacitor  1x 10nF Capacitor 2x 3.3nF Capacitor 1x 2.2nF Capacitor 1x 1nF Capacitor 2x 330pF Capacitor 2x 220pF Capacitor 2x 180pF Capacitor 1x 150pF Capacitor   Technical Specifications: Su ...
Read more

›