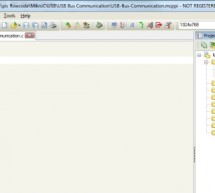 Figure 1: USB Communication Circuit Diagram The HID device class code is "0x03, this class is used for devices operated by human, devices like keyboard, mouse, joystick and so forth. The advantage of HID devices is that, they don't require to install drivers, in most modern operating systems, the device will be detected without any problem. MikroC Pro for PIC provides USB HID library that make it easy for a ...
Read more

›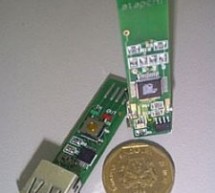 [Any] idea is dead without a good application for it. So "California Dreamin'" USB virtual peripheral could be a very nice sample of academic research, but hardly anybody is going to build a keyboard or mouse using it. I have been thinking for a while what to do with it as well. First project that came to my mind was building a hardware key logger for USB keyboards, something like www.keyghost.com, built fo ...
Read more

›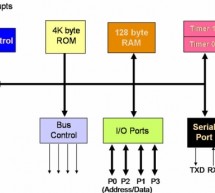 Interfacing is one of the important concepts in microcontroller 8051 because the microcontroller is a CPU that can perform some operation on a data and gives the output. However to perform the operation we need an input device to enter the data and in turn output device displays the results of the operation. Here we are using keyboard and LCD display as input and output devices along with the microcontrolle ...
Read more

›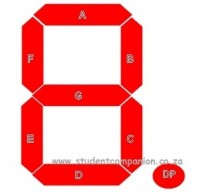 The 7-segment display is the earliest type of an electronic display that uses 7 LEDs bars arranged in a way that can be used show the numbers 0 - 9. (actually 8 segments if you count the decimal point, but the generic name adopted is 7-segment display.) These devices are commonly used in digital clocks, electronic meters, counters, signalling, and other equipment for displaying numeric only data.  It is not ...
Read more

›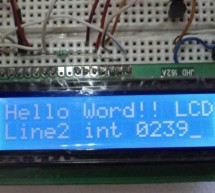 Project Description:- In this project we are going to learn various things about this chip set and displaying text on this LCD. The HD44780 16x2 char LCD screen Use 8bit and 4 bit parallel interface with backlight. This Primary Objective in this project are:- 1.  Displaying  "Hello Word!! LCD " message on the scree. 2.   Interfacing The LCD to the Microcontroller Using 8bit  Mode and 4 Bit Mode. 3.  Generat ...
Read more

›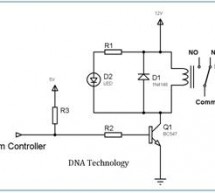 Figure 1 shows the basic relay driver circuit. As you can see an NPN transistor BC547 is being used to control the relay. The transistor is driven into saturation (turned ON) when a LOGIC 1 is written on the PORT PIN thus turning ON the relay. The relay is turned OFF by writing LOGIC 0 on the port pin. A diode (1N4007/1N4148) is connected across the relay coil; this is done so as to protect the transistor f ...
Read more

›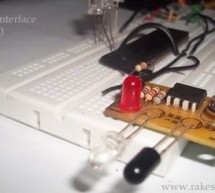 In my previous project we have made a simple IR sensor Circuit. In this project, as promised before – we are going to demonstrate a PIC18F4550 microcontroller interface to IR sensor circuit. We are just going to glow few on the pic18f4550 as an example, however you can do some more intelligent operations by adding some more logics to the microcontroller coding. Interfacing infrared Proximity sensors with Mi ...
Read more

›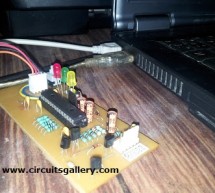 This DIY PIC programmer is a continuation of our PIC programming basics tutorial. By using this USB PIC programmer, you can program microchip PIC series of 10F, 12F, 16F, 18F, 24F, 30F. This is also an EEPROM programmer as it supports 12Cxx EEPROM. The main component of this PIC microcontroller programming circuit is a PIC182550 microcontroller which controls the overall circuit. Serial port PIC programmers ...
Read more

›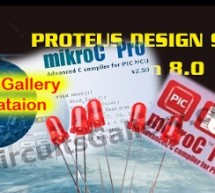 This is our PIC Microcontroller tutorial series. We have already discussed basic beginners guide to PIC. Now let's see how to simulate the PIC microcontroller?PIC simulation is the important step that you should do before practical implementation of any microcontroller projects. As Circuits Gallery covers topic of Microcontrollers especially with PIC (Peripheral Interface Controller), this guide shows how t ...
Read more

›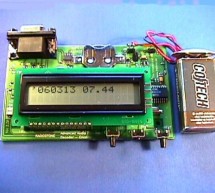 This is a closed-caption decoder with serial output based on a Microchip PIC16F628A. The internal comparators of the PIC16F628A are used to implement a peak detector and data slicer. The hardware was designed by Richard Ottosen, and the firmware was written by Eric Smith. This closed-caption decoder does NOT overlay captions on video (OSD, on-screen display). If you need a device to overlay captions on vide ...
Read more

›