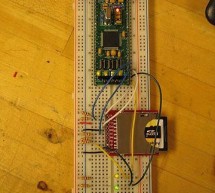 Original Assignment Do not erase this section! Your assignment is to create code that will allow the PIC32 to read and write data to a FAT32 SD card. The SD card should be able to be read by a PC after data has been written on it by the PIC32. Create functions so that it is easy to read, write and initialize the SD card. Use the example projects in the "Microchip Solutions/USB Device - Mass Storage - SD car ...
Read more

›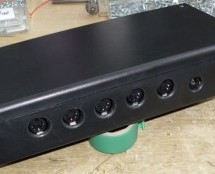 This unit provides 4 autonomous MIDI inputs and 1 MIDI output. Note this is a 'proper' MIDI Merger – all 4 MIDI inputs can be used at the same time, unlike other 'designs'. The unit also provides an indication of the channel number being played, and has shown itself to be capable of expansion into a full-blown controller. The PIC microcontroller I used – 18F4320 was being sold off cheap, at £1.00 each by Cr ...
Read more

›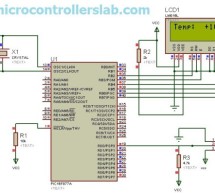 In this article you will learn how to interface temperature sensor DS18S20 with PIC16F877A microcontroller and atmega88 avr microcontroller. Complete interfacing circuit diagram and code for both PIC microcntroller and AVR microcontroller. DS18S20 interfacing with pic code is written using Mikro C for pic. Code for AVR microcontroller is written using Mikro basic complier for avr. Let's start with basic int ...
Read more

›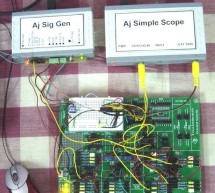 Two DIY micro-controller based USB connected electronic units which along with the Texas Instruments Analog System Lab Starter kit and a laptop permit you to conduct analog experiments anywhere. It would be wonderful  if senior students and laboratory supervisors built these units so that they could be used in their laboratories by freshers. Aj-SigGen-PS     http://ajoyraman.in/DDS_SigGen_PS.html Aj-Simple- ...
Read more

›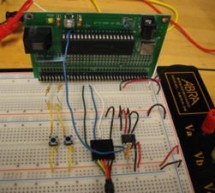 Contents    1 Original Assignment 2 Overview 3 Circuit 4 Code 4.1 PIC Code 4.2 Matlab Code 5 Example Output 6 Further Reading Original Assignment Your task is to use the PIC to log data from an analog input on an EEPROM, and after the data collection is over, to send the data back from the EEPROM to a PC running matlab. Use an interrupt service routine to read an analog input and write the value to an exter ...
Read more

›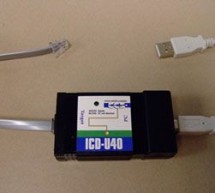 Required Hardware In order to program and debug a PIC microcontroller, you will need a few pieces of hardware. ICD-U40 The ICD-U40 is an In-Circuit-Debugger/Programmer that allows the user, through CCS C Windows IDE, to program and interactively debug a PIC microcontroller. 5V DC Power Supply Although the 4520 board has a voltage regulator that is capable of handling larger voltages (up to 30 volts), a five ...
Read more

›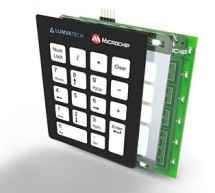 The USB keypad reference design demonstrates crystal free USB operation. Microchip has partnered with Lumvatech to demonstrate a low-cost aesthetic design, with touch capability and LED lighting integrated. All features are driven with a single PIC16F1459 MCU. USB is one of the most common serial interfaces used in a wide variety of applications. The USB 2.0 module with clock recovery from USB host, elimina ...
Read more

›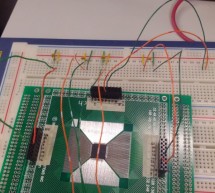 Week 01 January 11, 2012 (1 hour): Met with professor Talavage to discuss the basic functionality of the headset sensor devices that will be used to collect data for this project. Discussed challenges of interfacing these devices to the base station using the USB protocol standard. January 11, 2012 (1 hour): Met as a team to complete preliminary project proposal. January 12, 2012 (3 hours): Researched USB p ...
Read more

›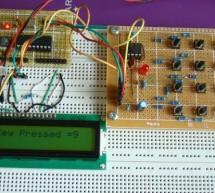 Keypads are a very commonly used input device in microcontroller-based systems. In a keypad, multiple switches are arranged in rows and columns so that they could be interfaced to a microcontroller with a minimum number of I/O pins. For example, a 12-key keypad is arranged in a 4×3 format, which allows to interface the 12 keys to a microcontroller with only 7 connections. The location of each key on the key ...
Read more

›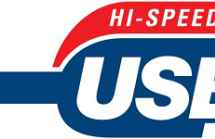 In this video we step through a an updated version of the USB demo board. Changes include: -circuit board will only contain bare minimum parts to demonstrate USB communication from host to device and device to host -for both firmware and host software, we will make the projects from scratch, import downloaded USB function libraries, write main program step by step -these changes should make it much easier f ...
Read more

›