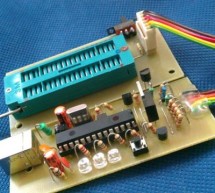 Microchip's PICKit2 is much more comfortable,reliable and powerful than the other programmers that we can find all over internet. It is a USB based ICSP (In Circuit Serial Programming) programmer. Since it is a first release, Microchip published all the resources of PICKit2 public, which includes hardware schematics and all source code of softwares used. Through this any one can add features, fix bugs and m ...
Read more

›
The synchronizer ensures a contact-free, optical synchronization of external photographic flashguns. The triggering of the external flash is derived from embedded flashes of a camera. It can be used for both digital and "analogous" cameras or for a remote synchronization of the actual flash units. Its use is optimal especially with digital cameras (DC), where extraordinary adaptability for different systems ...
Read more

›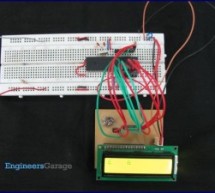 The character LCDs are the most commonly used display modules. These LCDs are used to display text using alphanumeric and special characters of font 5x7/5x10. For basic working and operations of a character LCD, refer LCD interfacing with 8051. Here PIC18F4550 has been used to display a single character on a 16x2 character LCD. For basic details and operations of character LCD, refer LCD interfacing with 80 ...
Read more

›
This project has only a few modifications from the "Single Chip, Four Channel Datalogger" article by Dan Gravatt in the 2008 January Issue of Nuts&Volts (page 42), so I won't go into much detail. Below is the schematic.  The changes from Dan's datalogger are that I used the PIC16F886, which is pin-compatible with the PIC 16F876.  I also used the PIC's hardware serial I/O channels (pins 17 and 18) and I ...
Read more

›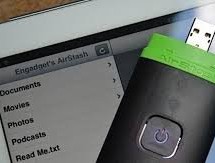 The Compact Flash Library provides routines for accessing data on Compact Flash card (abbr. CF further in text). CF cards are widely used memory elements, commonly used with digital cameras. Great capacity and excellent access time of only a few microseconds make them very attractive for microcontroller applications. In CF card, data is divided into sectors. One sector usually comprises 512 bytes. Routines ...
Read more

›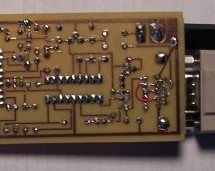 SD memory cards, especially the ones under 1GB are cheap, relatively easy to interface and provide vast amounts of memory for imbedded control. This device lets you 'talk' to sd cards through your serial port. Communication is in ASCII so you just need a terminal program to access it. (Note: the photos shown are of the rev-1 device with various changes, documentation is for the rev-2). The Hardware SD socke ...
Read more

›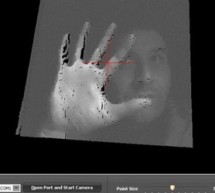 PC Interfacing a GameBoy Camera Here's another past project of mine from a couple of years ago. At that time I was looking for a low-res camera for simple robotics image processing, and all I had experience with was PIC (12, 16, and 18) microcontrollers. So I didn't really get to work on the images real time (not enough RAM or speed, and I could not find any suitable SRAM around at that time). I thin ...
Read more

›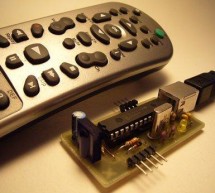 ow that we listen to MP3s, and watch XVIDs or x264s, a computer is the entertainment center in at least one room of most homes. Unless you have a special HTPC, though, you're probably stuck using the keyboard to pause, change the volume, and fast-forward through annoying Mythbusters recaps. PC remote control receivers range from ancient serial port designs (who has one?) to USB devices not supported by popu ...
Read more

›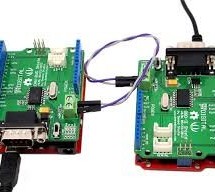 The SPI module is available with a number of the PIC compliant MCUs. The mikroC PRO for PIC provides a library (driver) for working with mikroElektronika's CANSPI Add-on boards (with MCP2515 or MCP2510) via SPI interface. The CAN is a very robust protocol that has error detection and signalization, self–checking and fault confinement. Faulty CAN data and remote frames are re-transmitted automatically, simil ...
Read more

›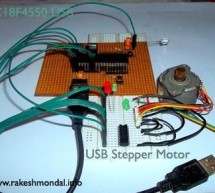 USB Stepper Motor Driver In this project we are going to drive a unipolar Stepper motor (5 wire) using USB interface from a PC Computer. This project is an application of the USB Interface Board PIC18F4550 which was published here in the past. You can run other stepper motors too. It is simple and easy to make, we are going to use PIC18F4550 microcontroller which has an in built USB (USB 2.0) functionality ...
Read more

›