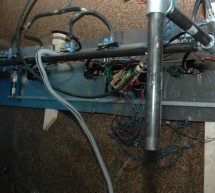 System Overview La Fontaine Du Campus Est (The Fountain of East Campus) is a computer-controlled, servo-actuated, LED and halogen-lit, sump-pump powered water fountain. It features five streams of water that can each be individually controlled (on/off) as well as pivoted (90 degrees of freedom). Each stream of water is lit by a halogen light. The perimeter of the fountain has RGB triplets that can perform v ...
Read more

›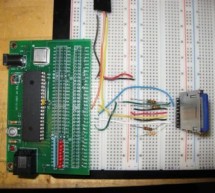 Overview Secure Digital Cards, or SD cards, are used to hold information in many common electronic devices from digital cameras to mobile phones and come in sizes as small as 4 MB and as large as 8 GB. In this lab, we will establish communication between a Microchip PIC 18F4520 and a 2GB SD card manufactured by Apacer. SD cards can operate three different communication modes: One-bit SD mode, four-bit SD mo ...
Read more

›
INTRODUCTION: The Switch Relay was designed to give clients control over two different switch-activated devices using only one switch. Pressing and releasing the switch will directly control the first device. However, when the client presses the switch for a minimum duration of time, the device toggles its state so that the switch now controls a second device. A knob allows the client to adjust the minimum ...
Read more

›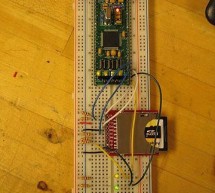 Original Assignment Do not erase this section! Your assignment is to create code that will allow the PIC32 to read and write data to a FAT32 SD card. The SD card should be able to be read by a PC after data has been written on it by the PIC32. Create functions so that it is easy to read, write and initialize the SD card. Use the example projects in the "Microchip Solutions/USB Device - Mass Storage - SD car ...
Read more

›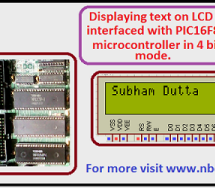 Here I discuss on very good and simple project on displaying text on LCD by interfaced with PIC16F877 microcontroller in 4 bit mode.to start with this project you need some Knowledge on how to start project on PIC micro controller I assumed you know that if not please you should visit my previous post Step by step Project guide on PIC Microcontroller Simple Project on LED blinking by PIC 16 Microcontroller ...
Read more

›

Here I discus on very good project on digital thermometer. I made this project by Lm35 interfacing with pic 16f877 through adc0808. Pic16f877 microcontroller has inbuilt ADC (Analog to Digital Converter  but I use external ADC IC (adc0808) because of simplicity of project if I use inbuilt adc then I have to take consideration on lots of mathematical calculation to get desire output. To build my project I us ...
Read more

›
Abstract of that project: Using UART port we can establish serial communication between any devices. Here in my project Serial communication with Pic 16f877 using UART I will show you how easily we establish communication between two devices. In my project we know the pin no 25,26 in PIC16F877 are use as UART. The pin number 25 is use for receiving and 26 is used for transmitting. Hardware needed: See the c ...
Read more

›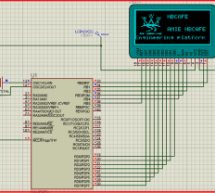 Today I discuss on Interfacing GLCD with PIC16F877A. To overcome the limitation of LCD display we use GLCD (Graphical LCD). By using GLCD now we can display image draw line and shapes page by page which are not possible in normal LCD. So to know the process of Interfacing GLCD with PIC16F877A, We need to know the hardware connection as well as the some special instruction which is used in Mikroc Pro for Pic ...
Read more

›
It is very important topic that how Interfacing Proteus with Matlab is done? And it is obious that after interfacing Proteus with matlab lots of way is open for simulating microcontroller based project. We know that in Proteus there has lack of sensor soif we done Interfacing Proteus with Matlab then we can easily introduce all blocks of matlab as a input or output device for microcontroller. Now question i ...
Read more

›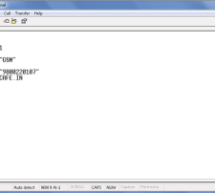 In connection with today's advance technology and field of embedded electronics project, interfacing GSM module with pic microcontroller is very important for remote and wireless communication. GSM stands for Global system of mobile communication is widely used chip and reliable mobile network. If we done interfacing GSM module with pic microcontroller then we can use this huge GSM network as input out outp ...
Read more

›