This is an old design. Some of the components may be difficult to buy. If you would like to build an even better and cheaper A/D converter, take a look at the new PICADC3 design. The PICADC is a simple 12-bit, 8-channel analog to digital converter (with 4 additional digital inputs), which may be connected to the PC through the serial interface (RS232). The sequence of sampled channels, and sampling frequenc ...
Read more

›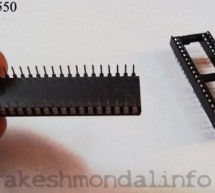 C# Software Application and Firmware for PIC18F4550 Board To continue further with this project you would need to download my version of Firmware to control 6 LED's and a Software application which is written in C# sharp, a project file has been also enclosed with the download files given below. Download the software, firmware and the drivers for this board according to your operating system. Upload the fir ...
Read more

›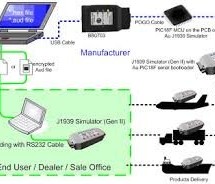 BOOTLOAD PIC18F4550 – FIRMWARE UPDATING SETTING THE PIC18F4550 IN RD/WR ( BOOTLOAD ) MODE FOR BOOTLOADING Loading / updating new code into the USB INTERFACE BOARD can be done with a Bootloader Software. While searching for good bootloader, I found some nice tutorial on eegeek.net and piccoder.co.uk for BOOTLOADING the USB INTERFACE board.  The tutorial posted on eegeek.net and piccoder.co.uk are very nice f ...
Read more

›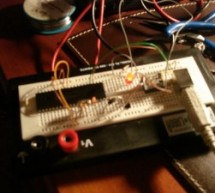 Introduction The idea of this project is to control (switch off/on) two power sockets with a computer by using its USB port. I've chosen USB in first place because I wanted to experiment with the PIC18F4550 microchip's microcontroller, and secondly because the power supplied by this port (500mA) is enough to activate a relay without any additional power supply. The firmware is based in SIXCA USBDAQ which is ...
Read more

›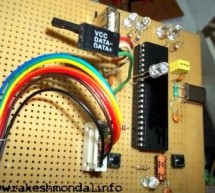 PIC18F4550 USB DEMO INTERFACE BOARD PROJECT This project / USB hardware is quiet easy to make at home with few components, this piece of hardware will be detected by your computer like any other external device once it's completed. This is a Simple USB demo interface development board project and demonstrate excellent USB interface to Microcontroller. This is my first project in this website. It is a USB de ...
Read more

›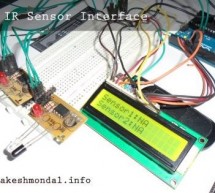 In this another tutorial on sensors  for beginners, we are going to interface single and multiple Infrared IR sensors with Arduino Uno development board, working simultaneously and have the status displayed either on an ( 4X16 LCD ) LCD module (jhd162a) or an LED. We are going to cover three chapters in single tutorial in simple step by step fashion. The purpose of this tutorial is to serve the basics for b ...
Read more

›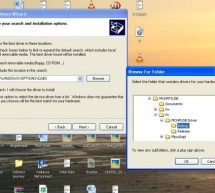 USB Interface Board Driver Installation Connecting PIC18F4550 First Time This tutorial will try to explain how to make your interface development board to work for the first time. Without a Demo hex code inside PIC18F4550's flash memory, it  won't respond even if we connect the Demo Interface Board Directly to computer. In my previous post we have successfully loaded the Demo Hex Code into the PIC18F4550  u ...
Read more

›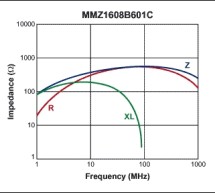 MAX5581 Overview The MAX5581 is a 12-bit, fast-settling DAC featuring a 3-wire SPI™ serial interface. The MAX5581's interface can support SPI up to 20MHz with a maximum settling time of 3µs. This application note presents an application circuit and all the firmware required to interface the fastest line of PIC microcontrollers (PIC18F core) to the MAX5581 DAC. The example assembly program was written specif ...
Read more

›
How many ways can you use a self-contained, high-precision signal source contained on a 1" x 2" plug-in circuit card? How about as a stand-alone VFO, a signal generator for your bench, a replacement LO for your Sierra or NC40 transceiver, or perhaps as the heart of an antenna analyzer! Control it with your favorite microcontroller, or even hang it off your PC's printer port. Any way you do it, you'll be gen ...
Read more

›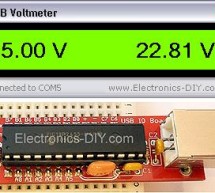 USB Voltmeter USB Voltmeter is a PC based dual channel voltmeter built around PIC18F2455 / PIC18F2550 microcontroller that measures voltage from 0.00V up to 500.00V with 10mV resolution. USB Voltmeter sends measured data to PC via standard USB connection displaying data on a computer monitor. USB Voltmeter is self-powered drawing very little current from USB port. Voltage readings are displayed via included ...
Read more

›