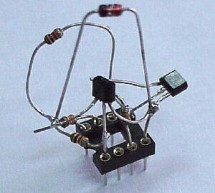 There're many, who built the Easy Programmer or C-52 EvaluationBoard, asking for the RS232C level converter chip, DS275. Many have changedto MAX232 instead, because of not available in his home. Here is anothersimple and cheap circuit using small signal transistor providing TTL toRS232C level converter. A circuit diagram shown above was used two small signal transistor,NPN and PNP transistors. Dash line sep ...
Read more

›
Methods: Use a TTL HI output for the RS232 GND: Steve Walz of armory.com says "Use a TTL HI output for the RS232 *GROUND*!! Then you get +/-5VDC levels to fake out the RS232. When TTL-GND goes HI, then a TTL-XMT LO looks like -5VDC and a "mark". Even sign problems go away in hardware! When TTL-GND goes LO, and TTL-XMT goes HI, it looks like +5VDC and a "space"! You can derive the two TTL signals from one of ...
Read more

›
Real Time Clocks, as the name suggests are clock modules. They are available as integrated circuits (ICs) and manages timing like a clock. Some RTC ICs also manages date like a calendar. The main advantage is that they have a system of battery backup which keeps the clock/ca lender running even in case of power failure. A very small current is required for keeping the RTC alive. This in most case is provide ...
Read more

›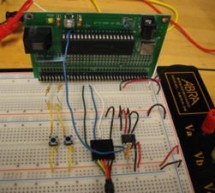 Contents    1 Original Assignment 2 Overview 3 Circuit 4 Code 4.1 PIC Code 4.2 Matlab Code 5 Example Output 6 Further Reading Original Assignment Your task is to use the PIC to log data from an analog input on an EEPROM, and after the data collection is over, to send the data back from the EEPROM to a PC running matlab. Use an interrupt service routine to read an analog input and write the value to an exter ...
Read more

›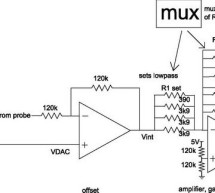 Introduction: In this project, PIC 18F4550 is programmed to perform the function of an oscilloscope. Communication is set up between the computer and the PIC through USB, so that bulk data transfer mode is implemented. Analogue circuits are carefully designed so the user can select gain and offset on the computer screen and have the circuit perform the corresponding functions. Also software based calculatio ...
Read more

›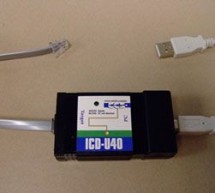 Required Hardware In order to program and debug a PIC microcontroller, you will need a few pieces of hardware. ICD-U40 The ICD-U40 is an In-Circuit-Debugger/Programmer that allows the user, through CCS C Windows IDE, to program and interactively debug a PIC microcontroller. 5V DC Power Supply Although the 4520 board has a voltage regulator that is capable of handling larger voltages (up to 30 volts), a five ...
Read more

›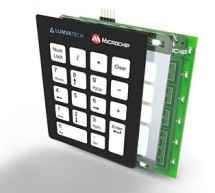 The USB keypad reference design demonstrates crystal free USB operation. Microchip has partnered with Lumvatech to demonstrate a low-cost aesthetic design, with touch capability and LED lighting integrated. All features are driven with a single PIC16F1459 MCU. USB is one of the most common serial interfaces used in a wide variety of applications. The USB 2.0 module with clock recovery from USB host, elimina ...
Read more

›
After interfacing the DHT11 with Arduino uno board at the following post: ARDUINO Humidity & Temperature Measurement Using DHT11 Sensor Now we are going to see how to interface this sensor with microchip pic16f877a. There are some descriptions of how this sensor work  in the above link A brief description of the code: The code is written using MikroC compiler.  First we must send a start signal to the s ...
Read more

›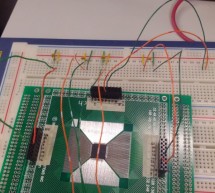 Week 01 January 11, 2012 (1 hour): Met with professor Talavage to discuss the basic functionality of the headset sensor devices that will be used to collect data for this project. Discussed challenges of interfacing these devices to the base station using the USB protocol standard. January 11, 2012 (1 hour): Met as a team to complete preliminary project proposal. January 12, 2012 (3 hours): Researched USB p ...
Read more

›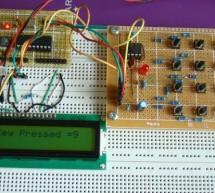 Keypads are a very commonly used input device in microcontroller-based systems. In a keypad, multiple switches are arranged in rows and columns so that they could be interfaced to a microcontroller with a minimum number of I/O pins. For example, a 12-key keypad is arranged in a 4×3 format, which allows to interface the 12 keys to a microcontroller with only 7 connections. The location of each key on the key ...
Read more

›