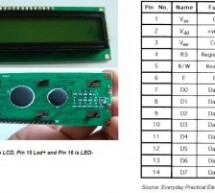 Description HD44780 based LCD displays are very popular among hobbyists because they are cheap and they can display characters. Besides they are very easy to interface with microcontrollers and most of the present day high-level compilers have in-built library routines for them. Today, we will see how to interface an HD44780 based character LCD to a PIC16F688 microcontroller. The interface requires 6 I/O li ...
Read more

›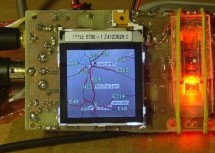 Main roads traffic status and incident report and display. Technical specifications: Dual display: colour road map (left) and detailed text messages (right) both with LED backlight. Up to 120 TMC messages are stored in memory. Auto/manual TMC message scrolling. GPS position locator/follower optional. Map navigation with  mouse sensor and/or micro joystick. Map zoom 10km to 80km (in 10km steps) City and area ...
Read more

›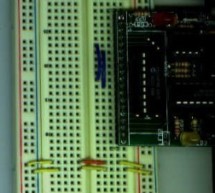 When I designed the "YAP" for the "YAP" PICMicro programmer presented in "Programming and Customizing the PIC Microcontroller", I felt that the serial interface provided in "execution mode" of the programmer would be very useful for people developing their own software. With this interface, the user could input new values into the PICMicro application or output temporary values to help with debugging. This ...
Read more

›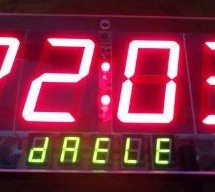 Hi there, today I'm gonna to give you some PIC interfacing circuit. We have already seen how to connect LCD display to PIC MCU which has a great role in electronic display board industry. By the way how do we interface 7 segment displays to PIC microcontroller? Some of you guys may already familiar with seven segment electronic displays and their interface with display driver ICs. For a single 7 segment uni ...
Read more

›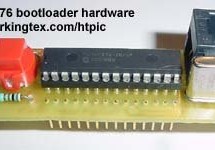 A bootloader enables download of hex-files directly into the flash-memory of a PIC or other microcontroller. The bootloader receives the user program via the PIC's UART and writes it directly to the program memory (self programming). This feature greatly speeds up the development process, because the chip remains in the target circuit and need not be moved between the target circuit and the programmer. When ...
Read more

›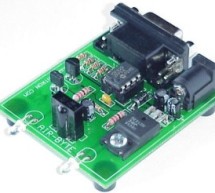 We no longer manufacture or sell the original Air-Byte IR transceiver, so we're releasing the code & circuit design here for hobbyists and students looking to build a simple IR transceiver. Note that the parts used here are not critical. I.E. the NPN darlington transistor driving the infrared LEDs, PNP transistor used for inverting the IR detector output, voltage regulator, LED's, and most every other c ...
Read more

›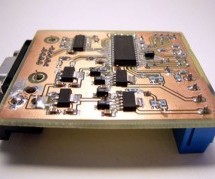 We use the Bus Pirate to interface a new chip without writing code or designing a PCB. Based on your feedback, and our experience using the original Bus Pirate to demonstrate various parts, we updated the design with new features and cheaper components. There's also a firmware update for both Bus Pirate hardware versions, with bug fixes, and a PC AT keyboard decoder. Check out the new Hack a Day Bus Pirate ...
Read more

›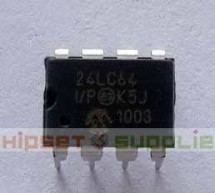 This post provides the code for interfacing 24LC64 EEPROM with PIC12F675 microcontroller. This 24LC64 EEPROM has i2c based interface and PIC12F675 doesn't have any built in i2c modules, so software i2c module is created in the code. This code is written in C language using MPLAB with HI-TECH C compiler. You can download this code from the 'Downloads' section at the bottom of this page. It is assumed that yo ...
Read more

›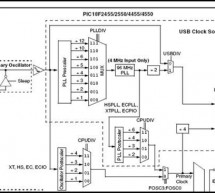 For long time, UART is the only and best way to interface with PC. It is easy to adapt and handle. Though some devices (like: GSM modem etc.) have UART on themselves, but for interfacing with PC, there is only one thing now and that is USB Introduction The purpose of this article is to explain how to interface a PIC microcontroller to a PC via the USB port. Although the concepts are universal, the examples ...
Read more

›
The Serial Peripheral Interface (SPI) is a high speed, synchronous, serial communication standard. This communication protocol is basically a Master Slave implementation where the master device controls the clock based on which the slave devices operates. The master can communicates with one or more slave in the system through SPI bus. The SPI bus requires a minimum of three wires i.e. a SDO (Serial Data Ou ...
Read more

›