The EEPROM (ELECTRICALLY ERASABLE PROGRAMMABLE READ ONLY MEMORY) is a very useful memory which can be used for storing data. The data storing and retrieving from any EEPROM memory is very simple compared to other kind of memories. As the name suggest the memory is electrically programmable and hence the data will be sustained in the memory until it is electrically erased or reprogrammed. There are lots of E ...
Read more

›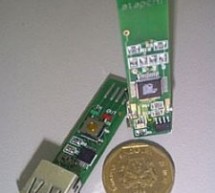 [Any] idea is dead without a good application for it. So "California Dreamin'" USB virtual peripheral could be a very nice sample of academic research, but hardly anybody is going to build a keyboard or mouse using it. I have been thinking for a while what to do with it as well. First project that came to my mind was building a hardware key logger for USB keyboards, something like www.keyghost.com, built fo ...
Read more

›
Here is a simple project on How to transmit serial data to pc using built in usart(universal Syncronous-Asyncronous receiver transmitter)of PIC 16f877 microcontroller. The data Transmitted by PIC microcontroller is received by computer through its (Serial)DB-9 Port and is displayed on Hyperterminal window. Since microcontrollers works on TTL  wave form and standard PC(Personal Computers) works on RS-232 wav ...
Read more

›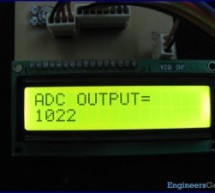 This post provides the ADC code using PIC12F675 microcontroller. This code is written in C language using MPLAB with HI-TECH C compiler. You can download this code from the 'Downloads' section at the bottom of this page. It is assumed that you know how to interface LCD with PIC12F675 microcontroller. If you don't then please read this page first, before proceeding with this article. The result of simulating ...
Read more

›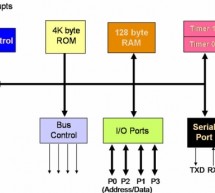 Interfacing is one of the important concepts in microcontroller 8051 because the microcontroller is a CPU that can perform some operation on a data and gives the output. However to perform the operation we need an input device to enter the data and in turn output device displays the results of the operation. Here we are using keyboard and LCD display as input and output devices along with the microcontrolle ...
Read more

›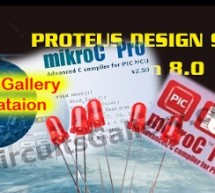 This is our PIC Microcontroller tutorial series. We have already discussed basic beginners guide to PIC. Now let's see how to simulate the PIC microcontroller?PIC simulation is the important step that you should do before practical implementation of any microcontroller projects. As Circuits Gallery covers topic of Microcontrollers especially with PIC (Peripheral Interface Controller), this guide shows how t ...
Read more

›
24 Channel USB Connected LED Controller, upto 1A per Channel This device is designed to be a versatile high-current LED controller, with the ability to sink or/and source currents up to 1A per channel with dissipation of up to 2.5w per channel. The various jumpers and transistor placement allow the device to control many different types of LED configurations with LED voltages of up to 36v. Easily controls 5 ...
Read more

›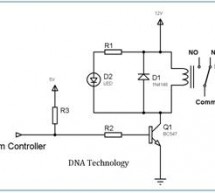 Figure 1 shows the basic relay driver circuit. As you can see an NPN transistor BC547 is being used to control the relay. The transistor is driven into saturation (turned ON) when a LOGIC 1 is written on the PORT PIN thus turning ON the relay. The relay is turned OFF by writing LOGIC 0 on the port pin. A diode (1N4007/1N4148) is connected across the relay coil; this is done so as to protect the transistor f ...
Read more

›
Overview This adapter allows you to interface with your car's OBD-II bus. It provides you a USB interface using the ELM327 command set and supports all major OBD-II standards: SAE J1850 PWM SAE J1850 VPW ISO 9141-2 ISO 14230-4 ISO 15765-4 CAN Hardware You do not have to be familiar with all the details of OBD-II protocol as the adapter and PC desktop software will do it for you. The adapter kit schematic is ...
Read more

›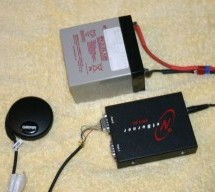 The data logger consists of a simple op-amp amplifier circuit that amplifies the signal and sends it to be digitized by a PIC16F688 microcontroller, serialized, and sent to the computer's serial port via a MAX232 serial driver: I guess you are already wondering about some of the unusual arrangmenents in the analog part in the schematic diagram above. Part of it is because of the voltage differences between ...
Read more

›