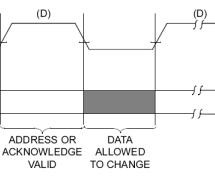 Microcontrollers are standalone chips since they have memory and processor embedded. The integrated memory of microcontrollers store embedded code and other temporary variables for the execution of program. CircuitsGallery published many microcontroller tutorials and PIC microcontroller projects. Sometimes we may use non-volatile memories (i2c devices) with microcontrollers in case of storing permanent data ...
Read more

›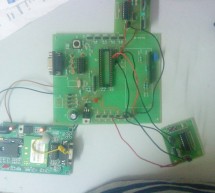 GSM Modem Interface with PIC 18F4550 Micro controller: Description: In this project we use PIC 18F4550 Micro controller in transmitter section keys are connected to PB0 to PB3. If we press the key PB0 the Pressed Key Value is transmitted to the micro controller section i.e receiver section . In the controller we pre programmed to open the door A. If we press the key PB1 means the particular port is enabled ...
Read more

›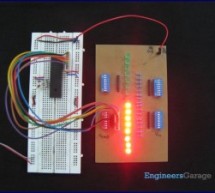 It is necessary to understand basic I/O operations of PIC18F4550 before dealing with its complexities. This article presents a way to take simple output from a PIC microcontroller. This learning would also help in interfacing of external devices with the controller. Here the output from the microcontroller is taken on a set of LEDs which are made to blink in an alternate fashion. PIC18F4550 has a total of 3 ...
Read more

›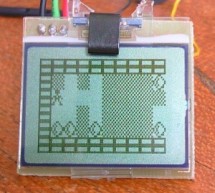 Not long ago I saw this link for a 3310 temp probe. Now ive played with other LCD's lots, but this one caught my attention because of the low power requirements (It runs from a single CR2032 Motherboard battery). I built the Temp probe as shown on the site and it worked well. I had several of the PCBs made, and decided that the others would be my own projects with the same hardware. I wondered what I could ...
Read more

›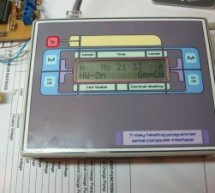 Overview This project has come about from my desire to control my home heating from work.  As I have a VPN between work and home a straightforward relay controlled from a PC would seem the easiest solution.  However I also wanted a control unit that I could operate in the house without resorting to the computer.  For example, I get up late and the heating is off, I just want to hit a button and turn it on.  ...
Read more

›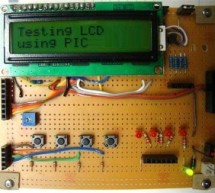 This post provides the LCD[1] interfacing code using only 3 pins of PIC16F84A microcontroller. This code is written in C language using MPLAB with HI-TECH C compiler. You can download this code from the 'Downloads' section at the bottom of this page. It is assumed that you know how to make an LED blink with PIC16F84A microcontroller. If you don't then please read this page first, before proceeding with this ...
Read more

›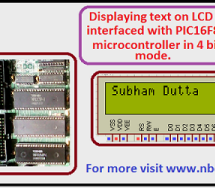 Here I discuss on very good and simple project on displaying text on LCD by interfaced with PIC16F877 microcontroller in 4 bit mode.to start with this project you need some Knowledge on how to start project on PIC micro controller I assumed you know that if not please you should visit my previous post Step by step Project guide on PIC Microcontroller Simple Project on LED blinking by PIC 16 Microcontroller ...
Read more

›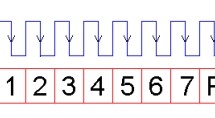 PC Keyboard Theory The IBM keyboard you most probably have sitting in front of you, sends scan codes to your computer. The scan codes tell your Keyboard Bios, what keys you have pressed or released. Take for example the 'A' Key. The 'A' key has a scan code of 1C (hex). When you press the 'A' key, your keyboard will send 1C down it's serial line. If you are still holding it down, for longer than it's typemat ...
Read more

›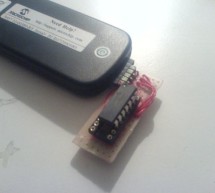 I'm trying to build this dual DC motor module for my robot project And I did not have the space for placing an ICSP pin header on the PCB. So i quickly mocked up this design. Step 1: Geting the parts Well to build the ICSP socket with header for the PICkit 2. We need 1part experiment board I used the one with raster 2.54mm holes where every 3 are connected in rows of solder islands. I had one 18pin DIL IC s ...
Read more

›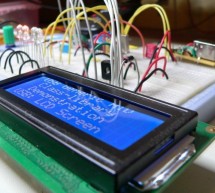 Introduction If you've dabbled with PIC18F microcontrollers and the USB Generic HID standard before (perhaps you've even tried my Building a PIC18F USB device project) then you will have noticed that there is a lot of complexity in supporting USB on both the PIC18F and the Windows host-side of things. Getting beyond the basic steps of reading a switch and flashing an LED (how many projects have you built to ...
Read more

›