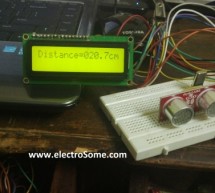 In some of our projects, we may want to measure the distance of an object from a point. Ultrasonic Distance Sensors are the best sensor which provides stable, accurate, precise, non-contact distance measurements from 2cm to 4m. Ultrasonic Sensors can be used to measure distance between moving or stationary objects. Being very accurate and stable, these devices find large number of applications in robotics f ...
Read more

›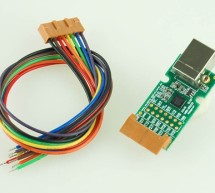 This page introduces a minimal firmware that implements a USB Virtual Serial Port for Microchip PIC18F4550 processor. The code has been optimized to use minimal amout of memory (both Flash and RAM) and tuned to work well with the Free SDCC C-compiler. The code size is less than 2500 bytes and it requires about 230 bytes of RAM memory and it is capable of transferring almost 1 MB/sec (if only the PIC could g ...
Read more

›
Another method that helps program development besides a dot LED as the output device is a serial bit. With a serial transmission to a terminal emulator program, developer may then test program running easier than a dot LED. One of my circuit uses PIC16F84 having one bit for sending ascii character with "printf" function. The PIC16F84 provides a very convenient way of connecting serial data to terminal. We m ...
Read more

›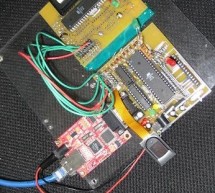 The microcontroller projects resources., Pic microcontroller tutorials, resources and projects ranging from simple to advanced designs with schematics and source code. free for non-commercial use.. Related Article Microcontroller Adc Project Circuit : The best microcontroller projects and resources. Pic microcontroller tutorials, resources and projects ranging from simple to advanced designs with schematics ...
Read more

›
1. Introduction Microwaves are maybe, one of the greatest discovers of the 20'th century. With a vavelenght between 30 cm and 3 mm and a power between 1 mW and 500 KW are practically used in all fields from medicine to industry. Microwave thermal and chemical tratments are well known for the high efficiency, with 3 to 1000 times greatest then conventional process because of direct energy transfer into mater ...
Read more

›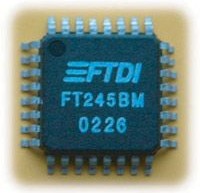 Here is an example of how to interface a PIC18F452 to a PC  via the USB port. The windows-pc (98, Me, 2000, XP, 2003) runs a program (C# application, Microsoft Visual Studio .NET 2003) to communicate with the USB interface, which transfers data to and from the PIC18F452. Many thanks to FTDI to deliver royalty-free drivers (FTD2XX.dll) and to KOPF to develop the needed library (AID.dll) All parts are availab ...
Read more

›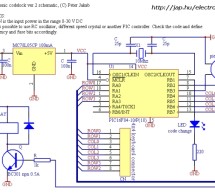 description This is my electronic codelock to use with an outdoor gate. The lock itself is implemented in software. It operates a relay (for example to open a door) for a few seconds if someone enters the valid code. The secret code can be changed any time after entering the current code. Note that in this application it's not necessary to make an exact clock frequency with crystal (as seen on the schematic ...
Read more

›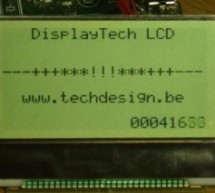 Here are the technical specifications: LCD resolution: 128 x 64 pixels LCD manufacturer: DisplayTech. LCD model 1: 64128COG-FA-BC (no backlight) LCD model 2: 64128G-FC-BW-3 (white LED backlight) On-glass lcd controller KS0713, with 30 pins connector. Very low power operation (less than 1mA @3V) Fast serial interface (only 8 wires needed) Molex miniature connector. LCD: dimensions: 56 x 41 mm PCB interface: ...
Read more

›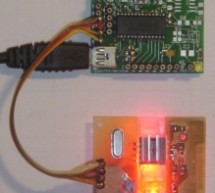 This is an example USB project showing how to interface an optical mouse sensor (the ADNS-2620) with a standard XP/Vista computer. The TD-USB-01 board with a PIC18F2550 communicates with: the PC: USB 2.0 through a mini-B connector. the mouse sensor board: SPI over 4-wire flatcable. Here are the technical specifications: PC Win XP/Vista interface application with Visual C# 2008 Express: free download. TD-USB ...
Read more

›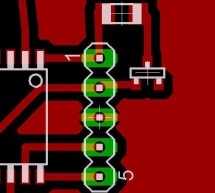 Programming microcontrollers isn't hard. Building a programmer makes a great first electronics project. The goal of this instructable is to explain the simple 'in circuit serial programming' method used with Microchip PICs. Step 1: Why ICSP? Programming a big DIP (through hole) chip is easy. Pop it into a socketed programmer, burn, and return to the application circuit. Test and repeat. Things get more diff ...
Read more

›