eing able to monitor fitness in increasingly diverse and efficient ways is a major health priority.
It is no longer acceptable simply to provide a range of different bio-sensors. Built with small form-factor devices in mind,
Samsung Bio-Processor empowers users with a combination of fitness sensors and continues to perform well with low battery power.Fitness monitoring has become an important life choice for many consumers. But the time, effort and complexity of implementing multiple bio-sensors can outweigh the benefits. This caused a dilemma for manufacturers, which Samsung solved easily.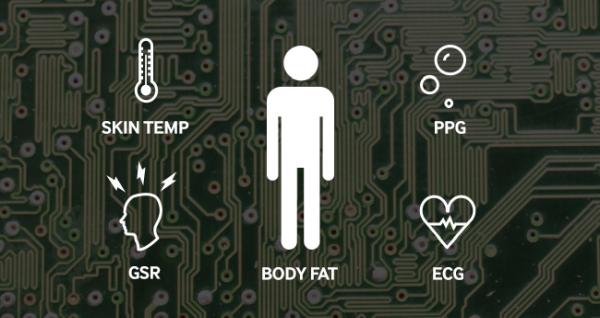 Samsung Bio-Processor removes the need to design and develop a complex fitness monitoring interface. Our solution essentially uses a single chip to measure various types of bio-data including PPG, ECG, Skin Temperature, GSR and Body Fat.
* PPG : Photoplethysmogram
* ECG : Electrocardiogram
* GSR : Galvanic Skin Response
Powerful performance even for the smallest devices.
Samsung Bio Processor is specifically designed to deliver high performance from a compact monolithic chip, providing huge design flexibility to manufacturers of health-monitoring devices.
The integration of health monitoring functions with MCU, DSP, AFE, power management and security units in a single chip has significantly reduced the footprint of our Bio-Processor.
* MCU : Micro Controller Unit
* DSP : Digital Signal Processing
* AFE : Analog Front End
For more detail:   Tracking multiple and dynamic biometrics with a single chip.