Networks are essential pieces of business, they provide the basis to create, share, and complete tasks, so protecting your network has become increasingly important.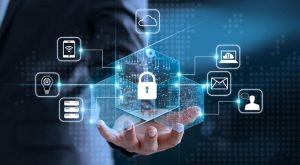 As your business grows, you will need to use your network more, and the threats to it will also increase, and you'll need more than a strong password to keep everything safe.
Here are a few ways to proctor your network from attacks and other vulnerabilities.
Get The Right Protection Hardware And Support
Keeping your networks safe requires constant vigilance, for that you need to get the right hardware and its accompanying support tools.
Protections service from WatchGuard products creates a strong barrier between your networks and those that want to break in.
They work in the background of your everyday network use to keep your data safe from threats.
Having both the hardware and the support means you have assistance when something goes wrong, plus a service that stays updated on threats and changes to meet security challenges.
Use The Same Systems
Standardizing what tools your company's hardware uses helps streamline the updating process and eliminates vulnerabilities.
Start with the same
Operating system
Browsers
Media players
Tools and Plugins
Some companies might need to have different systems operating according to each branch if that's the case, standardize within the department, and handle each separately.
Train Your Employees
How employees at businesses use their own hardware like computers, smartphones, and the wifi network can put everything at risk.
Giving your employees the proper training for secure network use will protect you and them from possible threats.
Start with training them on the basics of internet safety, to how to use the network appropriately and how to identify threats like:
Viruses
Malware and Spyware
Trojan Horses
Phishing and Spear Phishing
Do these types of training periodically since threats change and mask themselves in new ways to get to your network, and you'll need to keep your employees on their toes.
Stay Updated
When it comes to safety, you need to stay ahead of the threats around you, and that means keeping both your hardware and software updated.
Newer models can fight the latest menaces more efficiently, so companies must be willing to invest in them to continue being protected.
This is quite an undertaking since you or your IT department will have to update everything from the computer software to the router, a job that takes time and attention to detail.
Most equipment alters you to the need for updates, but to be absolutely sure you can check yourself periodically and create your own alter system with a simple reminder on your phone.
Other Network Protection To Consider
Many other tools can help protect your network; they work in smaller areas of vulnerability but are there to catch whatever the more significant measures miss.
So keep your business safer by also implementing these:
Installing and updating firewalls
Implementing widespread VPN use
Having strict access controls at important gates on the network
Segmenting your networks for more detailed protection
Using an IDS/IPS for tracking potential threats