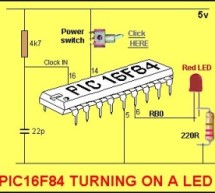 As the title suggests, this guide is targeted for those who are new to the world of PIC microcontrollers. I cover the basics from hardware to software along with programming the device and a few hints along the way. I do assume a little bit of electronics knowledge - eg, reading circuit diagrams - I'm guessing if someone has the knowledge to Google "Intro To PIC's" then they know something about basic elect ...
Read more

›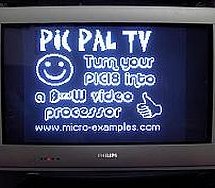 If you are into PICs, you maybe tried one day or another to build a software video processor, either for fun or for a project. If you tried to generate video signals, you surely know some of this web pages : Rickard Gunees PIC PONG page : http://www.rickard.gunee.com/projects/ Eric Smith video clock : http://www.brouhaha.com/~eric/pic/pictock.html This projects are fun, but I wanted to build a general purpo ...
Read more

›
A Project entitled "PIC Microcontroller Unit" presented by Quezon City Polytechnic University (QCPU), Fourth year students of Bachelor of Science in Information Technology (BSIT), Major in Computer Technology. For the elecytive subject of "MIcroprocessor". Submitted by Group number two(2) and to be submitted to Professor Ambito. For School Year 2012-2013, Second Semester. Group Members: Graellos Cesar Jr. G ...
Read more

›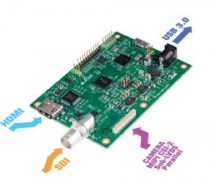 There's now a simple solution for overcoming the incompatibilities between the USB3 I/O channels commonly used in today's PCs and the digital media interfaces, such as High-Definition media Interface (HDMI) and Serial digital interface (SDI), favoured by audio/video equipment. Until now, differences in their frame formats and signaling mechanisms made it difficult for HD video cameras, image sensors and oth ...
Read more

›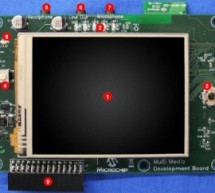 Review of the Multimedia Expansion Board for the PIC32 Start Kits from Microchip. In this review I'm going to show the board and it's periphirals, and then I will show a couple of demostration applications. ...
Read more

›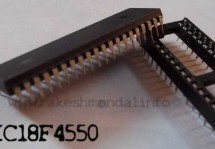 In this video, we cover how to breadboard and write the firmware for a motor controller (controlling a servo, 2 DC motors, and a stepper) with the PIC 18F4550. A few notes on this video: -I recorded most of the video during the evening of July 4th here in the U.S., there were fireworks going off in the background during most of the video. Also, there was a thunder storm at the beginning. I hope this does no ...
Read more

›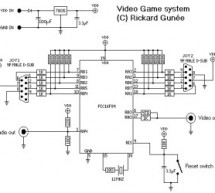 Introduction I have made the game pong using a pic 16F84 running @ 12MHz. The game Pong was the world's first video game in the early 70's, this is a modern version of it, made with a little bit less hardware than the original version. In my version, the video signal is generated in software. The only hardware used for the video generation is two resistors forming a 2-bit DA converter. Usually the video sig ...
Read more

›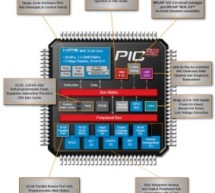 PIC is a family of modified Harvard architecture microcontrollers made by Microchip Technology, derived from the PIC1650[1][2][3] originally developed by General Instrument's Microelectronics Division. The name PIC initially referred to "Peripheral Interface Controller".[4][5] PICs are popular with both industrial developers and hobbyists alike due to their low cost, wide availability, large user base, exte ...
Read more

›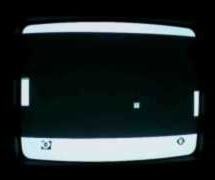 Background During the Christmas holidays 1997-1998, I started on a small project, trying to generate a video signal with a PIC16C84. I had seen some video clock generating video signals in software, and thought it was a quite interesting idea, and wanted to take it a step further. I didn't know much about video signals back then, I basically just had seen how a single scan-line works. But during the spring ...
Read more

›
In this video we step through a an updated version of the USB demo board. Changes include: -circuit board will only contain bare minimum parts to demonstrate USB communication from host to device and device to host -for both firmware and host software, we will make the projects from scratch, import downloaded USB function libraries, write main program step by step -these changes should make it much easier f ...
Read more

›