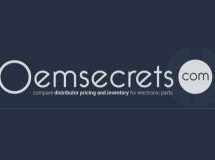 Infineon adds GaN (Gallium Nitride) to its power portfolio: CoolGaN™ and GaN EiceDRIVER™ ICs. The next essential step towards an energy-efficient world lies in the use of new materials and technologies. Wide bandgap semiconductors enable greater power efficiency, smaller size, lighter weight, lower cost, or all together. Infineon is uniquely positioned in the power semiconductor market, mastering all power ...
Read more

›
I'm sure you've seen a ton of these by now. If you are a maker then this is one tool that you MUST have. Its convenient fast and you can even do a small production batch with these. If you are completely new to SMD soldering then search for reflow soldering and you'll get tons of information. This particular instructable is based on the ControLeo2 reflow oven controller by Peter Easton. This is by far the b ...
Read more

›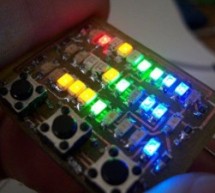 Microdot - wrist watch LED pattern timepiece Another RGB Sunset Productions production! This project is a circuit board for making a wrist watch size version of my minidot clock: http://www.instructables.com/id/EEGLXQCSKIEP2876EE/ with a few more functions more applicable to a portable device. A lot of help and suggestions came from ians 01/\/atch binary watch: http://www.instructables.com/id/EYNTHEN1WUEP28 ...
Read more

›
I have been an electronics hobbyist for many years and have always stuck with through-hole components when making a project. However as time goes by, not only are more and more components are becoming available only in SMD (surface mount device) but also more interesting projects are also SMD based. There are several options for doing your own SMD soldering: Hand Soldering - Using a fine-tipped soldering ir ...
Read more

›