I'm sure you've seen a ton of these by now. If you are a maker then this is one tool that you MUST have. Its convenient fast and you can even do a small production batch with these. If you are completely new to SMD soldering then search for reflow soldering and you'll get tons of information.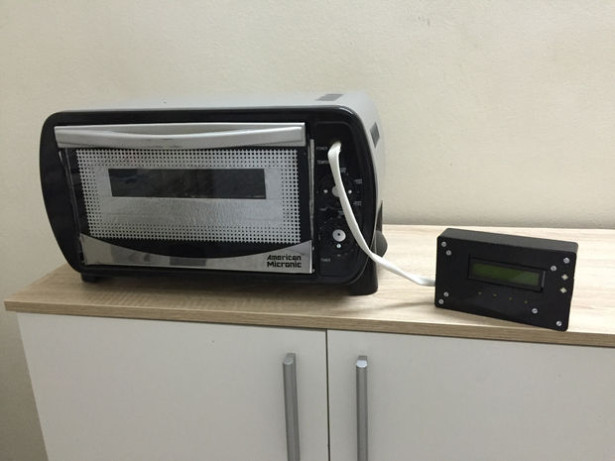 This particular instructable is based on the ControLeo2 reflow oven controller by Peter Easton. This is by far the best I've come across and the software is fully open source. It can control up to 4 solid state relays (SSRs), a servo motor (to open the door for cooling at the end of reflow process) and a buzzer. Most impressive is that it is self-learning. That means, it can adapt to your oven heating elements and their behavior. Thanks Peter for putting this out there! The electronics hardware design is based off Brian Barrett's design. He is super helpful and I suggest reading his build guide (multiple times). Thanks Brian! 🙂
Before we start a word of caution: We are dealing with 240V AC mains supply here. Please be careful. These are fatal and can really cause massive bodily harm. Turn off all power before you start working on these. I cannot be held responsible for any erroneous steps you take while building/modifying this oven.
Now lets get building! This i'ble is broken up into sections, namely: the mechanics, the electronics, the wiring and and powering up and testing.
Lets get started with the mechanicals. On to step 1!
For more detail:  SMD Soldering Reflow Oven (ControLeo2 based)