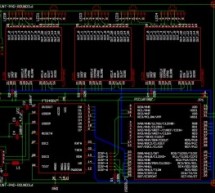 This is an ongoing project to control a number (currently 5) of Lamina Atlas high power (350-500mA) LEDs. Current progress includes: PCB artwork (in Eagle) with connections for 5 RGB LEDs. Firmware for a Microchip PIC16f887 microcontroller to interface between the FTDI 245R USB chip and a number of Texas Instruments TLC5940 constant current LED drivers. Python ctypes interface to libftdi. A simple Python in ...
Read more

›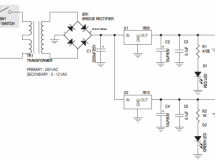 his project can be used to power up TTL and CMOS based projects, it provides 5 VDC & 12 VDC outputs with an onboard mains transformer.  The project is based on the industry popular 7800 series voltage regulator in TO220 packages. Features Input: 240 VAC Output: 5 V, 12 V @ 600 mA regulated low ripple DC voltage Thermal overload/short circuit protection (provided by IC feature) Power Battery Terminal (PB ...
Read more

›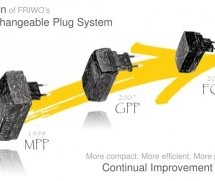 DoE 2016 is a known term naming stringent regulations established by DoE (department of energy USA) valid from year 2016. Among other things it brings a requirement for a standby power consumption of small adapters to be below 0.1W. In Europe we have here a limit of 0.5W for majority of small adapters, but even here can be expected toughening in the nearest years. That´s why German company Friwo as a long-t ...
Read more

›
Electronic loads, programmable and with a recovery function are the best choice for dynamic testing simulating real conditions. Usually you don´t test your power supply and you assume it is working well with your equipment. But what if not? Sometimes your equipment fails without any evident reason and it might be because your power supply is not sufficient for your application. We have a solution which help ...
Read more

›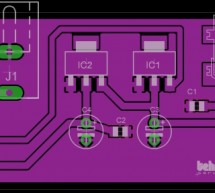 The Breadboard Power Supply includes AMS1117 – 5V voltage regulator and AMS1117–3.3V voltage Regulator, providing fixed supply voltages. It features three voltage input options: a screw terminal connector, DC adapter connector and USB connector. It can operate on 6-12V DC power supply and has separate screw terminals for 3.3V and 5V outputs. The AMS1117 series of adjustable and fixed voltage regulators are ...
Read more

›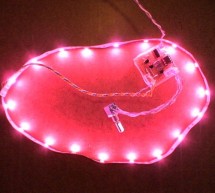 There may be a lot of RGB LED Drivers out there, but this one is a bit different, its versatile, small, cheap, and is simple to control. A potentiometer with built in switch is used for the controls. A quick press, switches between color cycling and solid color select modes. Pressing in on the dial and holding, toggles an Intensity control, to brighten or dim the LED. Pressing in and holding again, exits In ...
Read more

›
The huge increase of portable devices during the last 10-15 years has lead to numerous companies seeking (and succeeding) to make significant profits in this market. Many consumer applications are now powered by accumulators, ranging from the omnipresent cellular phones to media players, handheld gaming devices, and navigation systems (that is to name only a few categories). "Portable" means lightweight, lo ...
Read more

›
Yet another voice controlled home automation system! As shown in the picture, the system can control any electrical appliance, by turning ON or OFF, that is connected into the electrical socket. The system does this using bespoke voice commands. The system uses a micro-controller board (PIC or Arduino) and a PC/Laptop with the Microsoft Windows Operating System. Motivation I always wanted to make a system t ...
Read more

›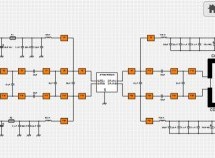 The RF power amplifier stage is usually the final active block of any electronic system that is transmitting RF power. Relatively low power RF signals are amplified to produce a more powerful signal in order to be transmitted over greater distance. RF output power can range from a few mW to MW, depend by application. RF amplifiers before were all made using vacuum tubes but modern RF amplifier nowadays uses ...
Read more

›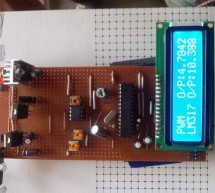 In our lab I saw many DC power supply which have a variable knob to regulate the output. I was dreaming to make such a project where I can regulate the voltage using push button.As I am not an industrial level expert so this project is just about a digital DC power supply of small range(5V-12V). You can press push buttons to increase or decrease output voltage.Here we use LM317 to regulate the output voltag ...
Read more

›