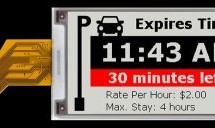 Pervasive Displays (PDi), a world leader in e-paper displays (EPDs), today announces the strengthening of its red tri-color EPD line-up with the launch of two new sizes of display. The 3.7-inch and wide-format 4.37-inch models can both render high-quality images and text in red, white and black. The additional size options give product and service designers more flexibility when choosing displays, typically ...
Read more

›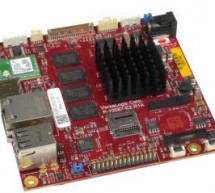 Low power Arm-based i.MX6 Cortex®-A9 processor with soldered-on RAM, Gigabit Ethernet, Wi-Fi, Bluetooth® and fanless operation. The Swordtail single board computer is a complete Wi-Fi and Bluetooth®enabled, Arm®-based embedded computer. Models are available with power-efficient, dual-core or quad-core i.MX6 CPUs. These boards are designed for applications that demand rugged, power-efficient solutions such a ...
Read more

›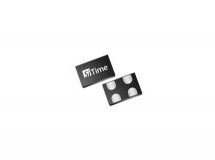 Low-Power Oscillators SiTime Corporation's general purpose low-power oscillators offer a perfect combination of low power consumption, excellent stability, small size, and fast start-up. Parts are also available in an SOT23 package which offers excellent board-level solder-joint reliability and enables low-cost, optical-only board-level inspection. Now system designers have lower frequency options based on ...
Read more

›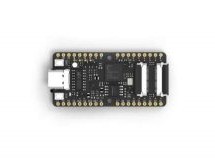 Sipeed MAix: AI At The Edge AI is pervasive today, from consumer to enterprise applications. With the explosive growth of connected devices, combined with a demand for privacy/confidentiality, low latency and bandwidth constraints, AI models trained in the cloud increasingly need to be run at the edge. MAIX is Sipeed's purpose-built module designed to run AI at the edge, we called it AIoT. It delivers high ...
Read more

›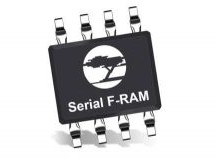 Cypress Semiconductor Serial F-RAM (ferroelectric RAM) memories combine the nonvolatile data storage capability of ROM with the fast speeds of RAM. Serial F-RAM features a variety of interface and density options, including SPI and I2C interfaces, industry-standard packages, and densities ranging from 4KB to 4MB. Cypress Serial F-RAMs have three distinct advantages over other nonvolatile memory technologies ...
Read more

›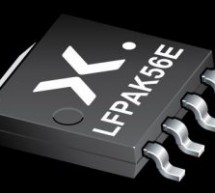 A MOSFET known as a metal-oxide-semiconductor-field-effect transistor is a special type of field-effect transistor which has an insulated gate where in this case the voltage determines the conductivity of the device. Just like conventional transistors, they are also used for switching and amplifying signals. MOSFETs are now more commonly used in digital and analog circuits than BJTs (bipolar junction transi ...
Read more

›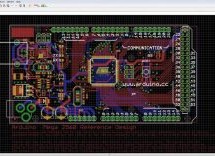 This is the next part of  "MAKING YOUR FIRST PRINTED CIRCUIT BOARD – GETTING STARTED WITH PCBWAY [Part 1]" Series. Designing your PCB When you design your first PCB, there will be several steps that you will need to take before you sent the design files off to the manufacturer for manufacturing. Create The Schematic When creating the schematic in any of the programs mentioned in part 1, remember to double c ...
Read more

›
Expanding its range of embedded-core DC/DC converters, Murata Power Solutions adds the NXF1 series of regulated, high isolation converter with 3.3 or 5.0V outputs. Inputs available are nominal 3.3 and 5.0V in an industry-standard, surface-mount package with a low profile of 5.1mm. Line regulation is typically better than 0.03 per cent and load regulation is typically better than 0.5 per cent. All parts have ...
Read more

›
Today we're proud to announce the release of EAGLE 8.7 and what is quite possibly one of the biggest releases we've had to-date, this time focused (largely) on libraries and library development (and what that means for 3D modeling of your finished PCB)!  But before we get into it, let me share a thought -- As some of you know, most of us on the EAGLE team use the SW (imagine that!).  In fact, it's the overw ...
Read more

›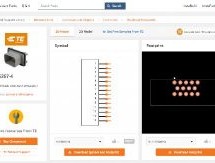 SCHAFFHAUSEN, Switzerland and SAN FRANCISCO, CA (February 14, 2018) — TE Connectivity (TE), a world leader in connectivity and sensors, and SnapEDA, the Internet's first parts library for circuit board design, are collaborating to make more than 25,000 new digital models available to electronics designers, helping them bring their products to market faster. Traditionally, designers have spent days creating ...
Read more

›