@ device pic16f877 define osc 4 define adc_bits 8 Include "MODEDEFS.bas" DEFINE ADC_SAMPLEUS 100 DEFINE SHIFT_PAUSEUS 100 ADCON1 = 7 TRISA =$ff trisb =$00 '=======output=======' dat vAR portb.0 clk vAR portb.1 latch vAR portb.2 relay VAR portb.3 '======input=========' enter vAR porta.0 chg VAR porta.1 hour var byte minute var byte second var byte prsc1 var byte i var byte num var word num2 var word num3 var ...
Read more

›
@ device pic16f877 define osc 4 define adc_bits 8 adcon1 = 7 trisa = $ff trise = $00 trisc = $00 trisd = $00 digit var byte num var word disp var byte num =00 while(1) digit = num dig 0 lookup digit,[$3f,$06,$5b,$4f,$66,$6d,$7d,$07,$7f,$6f],disp portd = disp high portc.0 pause 5 low portc.0 digit = num dig 1 lookup digit,[$3f,$06,$5b,$4f,$66,$6d,$7d,$07,$7f,$6f],disp portd = disp high portc.1 pause 5 low po ...
Read more

›
@ device pic16f877 define osc 4 'sevent segment common Anode define adc_bits 8 main: adcon1 = 7 trisa = $ff trisd = $00 disp var portd num var byte num =0 while(1) for num = 0 to 9 lookup num,[$40,$79,$24,$30,$19,$12,$02,$78,$00,$10],disp pause 500 next num wend end ...
Read more

›
In this article, we will show how to drive a 7 segment LED Display using a PIC16F690 microcontroller. This PIC16F690 microcontroller chip is actually a part of the PIC2 Starter Kit, so we will actually be using this starter kit to drive the LED Display. A 7 Segment LED Display is an electronic device that contains 8 individual LEDs. Each of the LEDs can either be on or off. Depending on which LEDs are lit d ...
Read more

›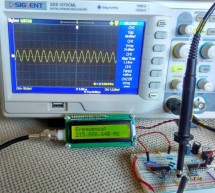 This project shows how to build a very simple yet very useful tool that every DIY enthusiast should have in his lab: a 100MHz+ frequency counter. The schematic is fairly simple and straightforward and uses a PIC16F628A microcontroller for measuring frequency and a high speed comparator for signal amplification and conditioning. The microcontroller uses its internal 4MHz oscillator for the CPU clock. Timer1 ...
Read more

›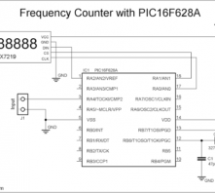 Couple of weeks ago I purchased from eBay one of these amazingly cheap an useful modules with MAX7219 LED driver and 8 digit LED display. It is ideal for frequency counter project. The problem was the absence of library for PIC microcontrolers. Luckily, I found a great library for Arduino and I reworked it to be compatible with PIC. The schematic of the frequency counter is actually almost the same as the p ...
Read more

›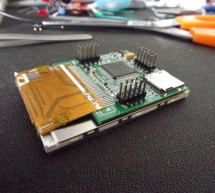 This project is an open source 3.2″ Smart TFT display board. The board is based on a PIC32 and a 3.2′ TFT with touchscreen (ILI9320 controller, using 16bits PMP). The software has two main parts. One that produces the 2D functions and a GUI with various widgets (buttons, check boxes, sliders etc). Description A new version of 3.2″ TFT Smart Display project can be found here In the beginning, I just wanted t ...
Read more

›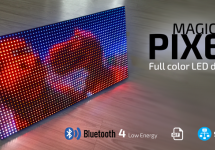 MAGIC PIXEL Magic Pixel is a universal and handy Bluetooth LED display, which we've been developing with focus on ease of use and effectivity. It can be used for displaying advertisement, information or just for fun. Magic Pixel is an ideal solution where effective and dynamic visualization of information is required. With its thin profile and matte black front panel Magic Pixel looks unsuspicious, but its ...
Read more

›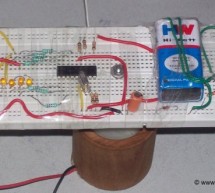 This is my first post Related to Projects and today i will describe 'Propeller Display' project. Me and my friend Rushi, we both made 'Propeller Display' project during our under-graduation. Below is the photo of the project. Project uses Microchip PIC16F84A Microcontroller. Below is the brief specification for same. 18-Pin, 8-bit microcontroller Operating Speed - 20MHz max. 1024 words of program memory (wo ...
Read more

›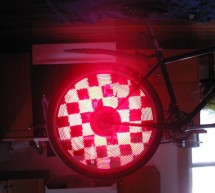 In February of 2007 I spent a little while prototyping a board that turns any bicycle wheel into a moving display billboard using a single string of LEDs. The idea was to do something that would be very visible, turn itself on and off automatically, have enough processing power to dynamically generate bike computer style displays, and have enough memory to store full resolution bitmaps. The first revision w ...
Read more

›