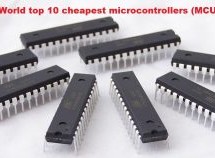 Under given is the list of world cheapest microcontrollers ICs, from different vendors & makers of the world. Microchip Technology / Atmel ATTINY9-TS8R Mouser No: 556-ATTINY9-TS8R Mfr. No: ATTINY9-TS8R Mfr.: Microchip Technology / Atmel Description: 8-bit Microcontrollers - MCU 1K FLASH 32B SRAM TIMER Datasheet: ATTINY9-TS8R Datasheet Pricing (USD) $0.373 Specification ATTINY9-TS8R Product Attrib ...
Read more

›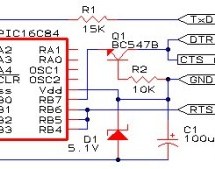 This programmer works only with PIC16F84 but it's great because it never causes errors and works with almost all computers,unlike some other homemade programmers. Step 1: Step one : Materials For this programmer you won't need many materials.In fact , you will find all you need in your local electronics shop ;) So here's what materials you will need: -IC Board -RS232(Serial) FEMALE connector -BC547B or 2N39 ...
Read more

›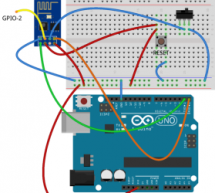 Hi folks, now I'll teach you how to make your programmer to the ESP-01 and ESP-201, (perhaps serve with other models) using an Arduino UNO, a few cables and optionally a button and a slide switch, in my case I use them because I had available, with this programmer able to upload the Arduino sketches and any other firmware (AT, LUA, Espruino, etc). Okay, let's start, first do the following circuit. Optionall ...
Read more

›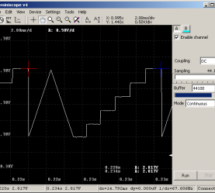 This USB sound card that presents itself as C-Media is one of the cheapest sound cards available with price $1.1-$2 depending on vendor. Device markings: HX2010-0705, production date 40th week of 2013 (or later?). Device enumerates as composite device: sound card + HID input. HID input part is used for audio volume and mute control and it functionality is slightly broken - same as with multimedia keyboard i ...
Read more

›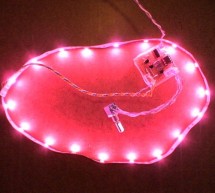 There may be a lot of RGB LED Drivers out there, but this one is a bit different, its versatile, small, cheap, and is simple to control. A potentiometer with built in switch is used for the controls. A quick press, switches between color cycling and solid color select modes. Pressing in on the dial and holding, toggles an Intensity control, to brighten or dim the LED. Pressing in and holding again, exits In ...
Read more

›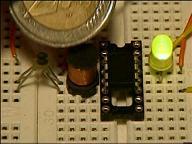 A short video clip is sometimes better than a long explanation : The idea of this circuit is to hack PIC oscillator circuit, by replacing the crystal by a coil : the frequency of the oscillator then depends on presence of metal near the coil, just like in a classic metal detector. To detect changes of main oscillator frequency, we use the PIC watchdog as internal time reference. By comparing both oscillator ...
Read more

›