People who are visually impaired usually use a staff to guide them as they walk. They tap with their staff to know if an obstacle is present around. Others use the echolocation technique. They produce a clicking sound through their tongue, foot, and fingers and through this they detect objects from their surrounding by sensing the echoes produced.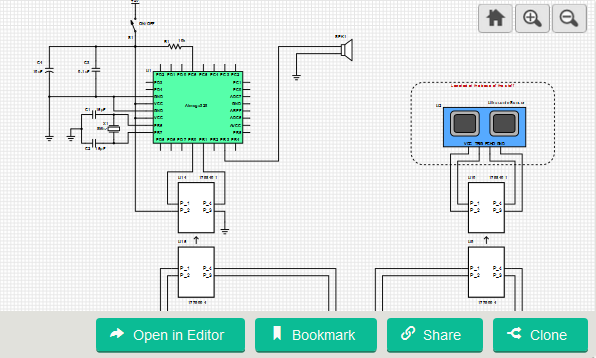 The design above is a simple project that aims to assist visually impaired persons by having a staff that produces a beep/click sound that they can use for echolocation and also has an ultrasonic sensor that alerts the user if there is an obstacle ahead. Inside the handle of the staff, the control circuit is located. Below it, the speaker is positioned facing front to release in a forward direction the beep/click sounds for the user to sense what is ahead. The speaker is connected to PWM pin of the microcontroller to produce sound. An ultrasonic sensor is located at the base of the staff. It is connected to an interrupt pin of the microcontroller. The continuous beep/click sound is replaced by an alarm sound when the sensor detects an obstacle. With this, additional aid is provided to the user especially to those who are not trained to be capable of echolocation. The base circuit and the control circuit in the handle are connected through the use of 179840-1 and 177900-4 Power Double Lock from TE Connectivity. These are headers and crimp housing connectors that provides durability to the design. The feature locking capability that secures the mating of the circuits connected together.
The design is operated with a +5V battery and has a switch to ON/OFF the circuit. The project is programmed to detect objects half meter and below. Beyond this range, the design will not alarm for the user to have a lesser restriction in moving. With this design, visually impaired users don't have to tap their staff hard, which could hit someone or something.
For more detail:   Staff with Click Sound and Obstacle Alarm