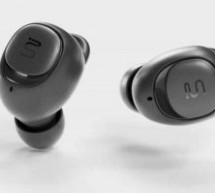 360-hour Battery Life with Charging Case | Superior Sound Quality | IPX-7 Waterproof | Bluetooth 5.0 UNI TWS is the world's most advanced true wireless earbuds designed with superior Hi-Fi sound and ultra-long playtime. It's your perfect workout companion with secure fit and an IPX-7 waterproof rating. Tired of running out of juice when you need your music the most? The UNI charging case has a 3500 mAh prem ...
Read more

›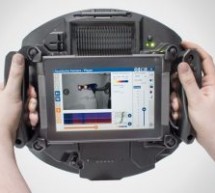 CAE Softwares and Systems, a Germany-based company, is launching SoundCam on Kickstarter. SOUNDCAM is the first camera that images sound and is affordable for everyone. The system is intuitive and as easy to use as a smartphone. SOUNDCAM locates sound sources in real time and immediately displays the results on the screen. SOUNDCAM visualizes complex acoustic information and creates a connection between hea ...
Read more

›
BTc "Binary Time constant" algorithm. A system to record and/or play sound in a bitstream format using just one digital output pin. This is a sound playback system for a PIC or any other microcontroller. It uses a clever encoding system to mathematically model the actual performance of the RC filter when the signal is encoded. This allows playback of good quality sound with the absolute minimum software and ...
Read more

›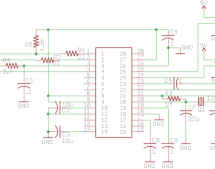 When S/PDIF became available in the Teensy Audio Library I thought this might be the solution to ground loop problems I'd been having when interfacing projects to my PC. However, I quickly realized I didn't have any sound cards with an S/PDIF interface. In the belief that I'd rather build than buy I decided to update one of my previous projects, a PCM2904 based sound card, to include an S/PDIF interface. Th ...
Read more

›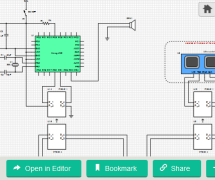 People who are visually impaired usually use a staff to guide them as they walk. They tap with their staff to know if an obstacle is present around. Others use the echolocation technique. They produce a clicking sound through their tongue, foot, and fingers and through this they detect objects from their surrounding by sensing the echoes produced. The design above is a simple project that aims to assist vis ...
Read more

›
Updated on 30.6.2015 The PIC16F876A's ADC digitizes the sound and store it in the SD or SDHC card. The firmware works for SD or SDHC cards only, for old SD (before 2009) use ver1 firmware. Do not use SDXC cards with this project because some of them work on 1.8V drive. The code detects whether the card is SD or SDHC and selects the proper addressing system for the card. The PIC's CCP is used as a DAC to con ...
Read more

›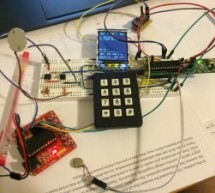 This project is aimed to design a 'Sleep and Wake-up Assistant'. Different from a normal alarm clocks which can only make noise, this alarm clock is designed to wake up a person in a comfortable and effective way by involving sound, light stimulation, motion detection and vibration. The functions of this alarm system are: ( i ). This system has an LED light. Before the user sleep in the night, the LED can b ...
Read more

›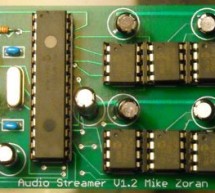 INTRODUCTION The idea for creating a USB sound card based on a PIC came from discussions of other people creating one on the Microchip USB forum. The hardware of the card is based on all Microchip products. The software uses a modified version of the Microchip USB framework which is interrupt driven instead of the traditional polling. The device is a USB composite device. The first device is an implementati ...
Read more

›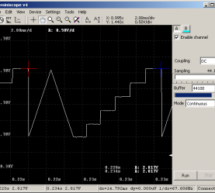 This USB sound card that presents itself as C-Media is one of the cheapest sound cards available with price $1.1-$2 depending on vendor. Device markings: HX2010-0705, production date 40th week of 2013 (or later?). Device enumerates as composite device: sound card + HID input. HID input part is used for audio volume and mute control and it functionality is slightly broken - same as with multimedia keyboard i ...
Read more

›

This experiment creates a Hee Haw sound for an alarm. The diagram shows the number of cycles for the HEE and the time taken for each cycle, equates to a certain length of time. The frequency of the HAW is lower and the number of cycles must be worked out so that the time for the HAW is equal to the time for the HEE. This is simple when writing the program. The values loaded into the two files for the HEE ar ...
Read more

›