Six boards for rapid IoT development
Established companies and emerging start-ups are putting a stake in the Internet of Things ground, an opportunity with estimates of 50 billion devices connected by 2020.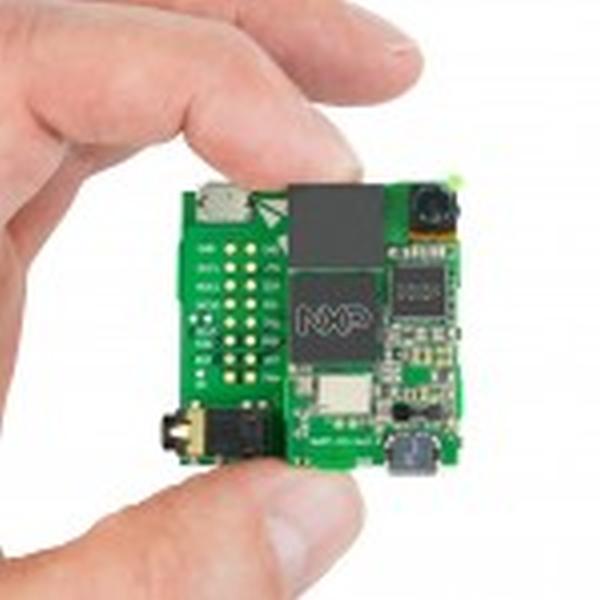 Standing in the way for many companies is the increasing complexity of technology inside connected devices. Shortened design cycles further fuel pressure felt by designers — the shelf-life of an IoT device is similar to a smart phone, from 12 to 18 months. If your new or updated product isn't first out the door, another product will take its place.
Getting an idea hatched into a working prototype isn't always easy, regardless of design experience.  Where do you start, especially if you're a start-up with limited resources?
It's not just the chip – it's about the support
Today, the most important factor in deciding what processor you base a design on isn't the chip itself. It's about the ecosystem that supports it.
With the announcement of the i.MX 7 series, we're announcing an ecosystem of partners to help you bring your designs to market without delay.
(Read about the i.MX 7 series highly integrated multi-market applications processor for secure and portable IoT devices that utilizes both the ARM® Cortex®-A7 and Cortex-M4 cores to enable Heterogeneous Multicore Processing. )
Full speed ahead to your IoT device
wearable reference design board accelerates wearable product development. However, the majority of our development ecosystem is delivered through our partners.
We've worked with six companies to deliver evaluation boards (which will be on display at our Embedded World booth) aimed at the different target markets of the i.MX 7 series.
For more detail:  Six boards for rapid IoT development
Project Ratings:
Related posts
Leave a Comment