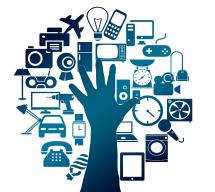 A successful business is one that can adapt to the changing times. They see arising trends and rise to meet the challenge. One such trend that is set to really change society is the Internet of Things, and yet far too many businesses have yet to take advantage of the opportunity. What is the Internet of Things Think gadgets! Your phone, your new apple watch, your Alexa or Google Home, even your smart fridge ...
Read more

›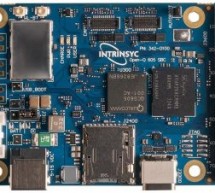 Qualcomm announced back in April its QCS605 SoC, calling it "the first 10nm FinFET fabricated SoC, built for the Internet of Things." The octa-core Arm SoC is available in an Intrinsyc Open-Q 605 SBC with the full development kit, including a 12V power supply which is available for pre-order at $429. The product will ship in early December.  The QCS605 has a Qualcomm Vision Intelligence Platform, a set of m ...
Read more

›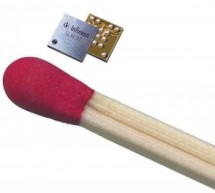 Machine-to-machine communication in the Internet of Things (IoT) requires reliable data collection and uninterrupted data transmission. For taking full advantage of the ubiquitous mobile networks, Infineon Technologies AG provides the world's first industrial-grade embedded SIM (eSIM) in a miniature Wafer-level Chip-scale Package (WLCSP). Manufacturers of industrial machines and equipment ranging from vendi ...
Read more

›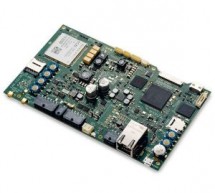 Garz & Fricke is a German-based company, which deals with the production of single board computers (SBCs), embedded systems and smart vending machines. Ever since it was founded in 1992, the company has grown and is releasing two new IoT boards, a compact "Nallino Core" SBC and i.MX6 Solo based "Santvend Battery Core" SBC. The IoT boards will be distributed by a UK-based company called Crystal Display S ...
Read more

›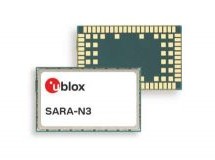 u-blox, a global provider of leading positioning and wireless communication technologies, has announced theSARA-N3, a multi-band NB-IoT module that supports a preliminary set of 3GPP Release 14 features (LTE Cat NB2). The SARA-N3 is available in two variants: one dedicated to China and another that can operate across multiple bands on any NB-IoT network globally. The u-blox firmware-over-the-air (uFOTA) cli ...
Read more

›
At Spectra, Particle's annual conference, they announced three new products designed to improve enterprise-level IoT development. They are bringing IoT to maturity with total development, deployment, and maintenance platform that goes all through to the enterprise level by design. The 3 new products include: The Particle IoT Rules Engine, Particle Workbench, and Particle Mesh SoMs. The Particle IoT Rules En ...
Read more

›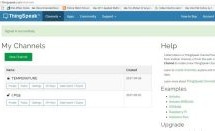 In this post we will learn IOT based temperature data logger using esp8266 and pic microcontroller: The project ESP8266 Temperature Logger using PIC16F887 is build up using PIC16F887 microcontroller (MCU), ESP8266 WiFi module and a ThingSpeak API. Previously, we posted Arduino and ESP8266 based webserver and this project is somehow similar. IOT Based Temperature data logger using esp8266 and pic microcontro ...
Read more

›

Visible Things simplifies the complexity of secure edge to enterprise IoT technology. It delivers a complete evaluation and reference platform to connect smart devices right through to the cloud and enterprise software. Avnet Silica supports an ever increasing range of sensor, connectivity, gateway and security technologies, together with cloud, analytics, mobile and enterprise integration services. Avnet S ...
Read more

›
Established companies and emerging start-ups are putting a stake in the Internet of Things ground, an opportunity with estimates of 50 billion devices connected by 2020. Standing in the way for many companies is the increasing complexity of technology inside connected devices. Shortened design cycles further fuel pressure felt by designers — the shelf-life of an IoT device is similar to a smart phone, from ...
Read more

›
New microcontroller enables enhanced communication security and supports standard encryption protocols Toshiba Electronics Europe has announced a new ARM® Cortex®-M4F based microcontroller for use in secure systems control. The TMPM46BF10FG expands Toshiba's existing TX04 range and adds a selection of enhanced security features, ideally suited to applications in Internet of Things (IoT) devices, energy mana ...
Read more

›