This PIC16F877 microcontroller tutorial answers the question, "How to interface LCD[1]  in 4bit mode with PIC16F877" ? Also, using PIC16 simulator (Proteus) you can verify this LCD code and change it according to your needs. This code is written in C language using MPLAB with HI-TECH C compiler. You can download this code from the 'Downloads' section at the bottom of this page. It is assumed that you know h ...
Read more

›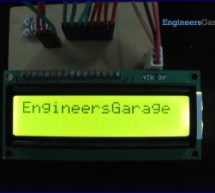 Several automated and semi-automated devices require a message to be displayed in order to indicate their working status. In continuation to LCD interfacing with PIC18F4550, this article explains how to display a message or string on a 16x2 character LCD. In the previous article, a single character was displayed on LCD by properly configuring its data and command registers. A string is nothing but a sequent ...
Read more

›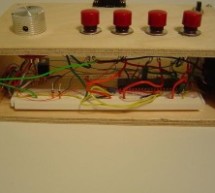 For quite some time I've been wanting to create a device that outputs VGA signals. My main goal was of course to be able to display whatever I wanted on the monitor I was currently using. After extensively researching to see if this project had previously been attempted (or anything similar) I became very frustrated to find little information on the topic. So I decided to go ahead and expand on the informat ...
Read more

›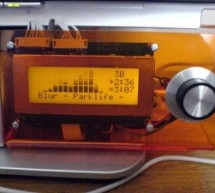 Hi everybody Ages and ages ago, I posted this and many people said they'd like a guide. So here it is! This is a guide for making an LCD that connects to your computer using USB, primarily intended to be external. You can see mine here. To make the board smaller, it doesn't have the GPOs. This thread should also be used for suggestions on how to improve the circuit, add new features, and fix bugs in the fir ...
Read more

›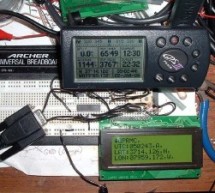 This is a project that I started back late 2003 when I just starting to learn PIC programming. I wanted to building something that actually did somthing useful. This project is based on a PIC16F84. I actually came up with this idea and then after doing some searching I found that a few people had the same idea. But, I wanted to build my own that I could call mine, developed by me. The whole idea is, I have ...
Read more

›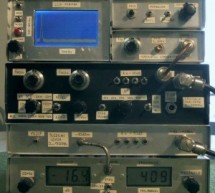 1. Spectrum-analyzer project 2007 update Since the development of the wide-band VCO almost 10 years ago, the whole spectrum-analyzer project with all related accessories: tracking generator, harmonic converter, storage-normalizer, marker counter and accessories developed by other experimenters (Darko S57UUD) have been published in many different places: magazines "VHF-Communications", "AMSAT-DL Journal", "C ...
Read more

›
I started to develop what I call my "next generation of microcontroller projects" (I have to find a name for that), so I needed a character set fully compatible with ASCII using only 7 segment displays. When I started to determine how many characters and which ones I will use, I thought only 64 characters were enough; 28 Letters, 10 digits, 22 symbols. After a while I did realize that I will need a full set ...
Read more

›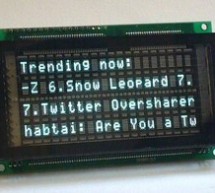 The #twatch scrolls the latest trending topics from Twitter on an LCD screen. It's a stand-alone network appliance that stays updated without a PC. It was awesome to watch #iranelection, Michael Jackson, and other historic events scroll by while we developed the #twatch. This Instructable documents the #twatch hardware and design. In addition to a Twitter trend ticker, the #twatch is also a generic ethernet ...
Read more

›