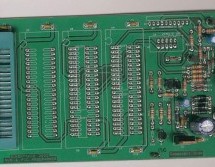 Comments: All resistors are 1/4W.The circuit is powered by 9...15V DC or AC. When In Circuit Programming (ISP) connectors are used, is possible the programmer to be powered from target's power source. Diodes D2 and D6 protect the regulator LM7805, when target's power is used. ' XTAL JUMP ' is used to cut XTAL when the AVR has internal RC oscillator enabled. 'FAMILY JUMP' is used to select which ATMEL's fami ...
Read more

›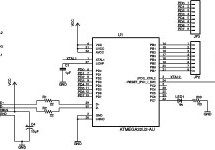 We are now in the fourth part of the microcontroller tutorial. We have a microcontroller circuit diagram ready. It's time to make a circuit board. I love this part. This is the "magical" step that takes the idea we started with and turns it into something real. But let's recap. So far we have learned: Part 1: What is a microcontroller? Part 2: How to choose your microcontroller? Part 3: How to design a circ ...
Read more

›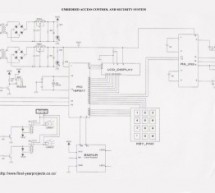 Analogue electronics, digital circuits and microcontrollers simulation, all in one. Another free Espresso-based minimisation tool. PLD and FPGA project flow Electronics circuit diagrams and projects based on microcontroller. 8051-BASED EEPROM MICROCONTROLLERS. HUM-FREE BATTERY ELIMINATOR Please I need a circuit diagram of a speed checker on highway with full project report write up, and all the construction ...
Read more

›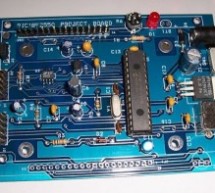 The new PIC18F2550 Project Board was designed as the development platform for student projects. The board features MCU: PIC18F2550 with external xtal, ADC: one channel 0-2.5V sigma-delta converter, Linear Technology LTC2400/LTC2420, 6-channal 10-bit ADC 0-5V, Display: Two connectors for text LCD or GLCD, USB: onchip USB port with type B connector, Power supply: onboard low dropout regulator, rechargeable ba ...
Read more

›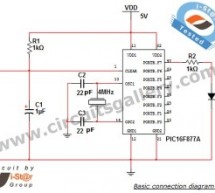 What is a pic microcontroller? The PIC microcontroller is a low cost 'computers on a chip' manufactured by Microchip. They allow electronic designers and hobbyists impart intelligence and logic to a single chip for special purpose applications and products. The PIC microcontroller programming is done using the popular software 'Mikro C'. This powerful yet easy to program into a 40-pin package is upwards com ...
Read more

›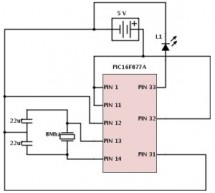 I have just begun in the world of micro-controllers, and the first micro-controller. I chose to work with was the PIC from Microchip. The PIC I am using is the PIC16F877A. I am using MPLAP IDE and HI-TECH C. I am trying to make an extremely simple program that turns on an LED. This is the code I am using: #include<htc.h> #define _XTAL_FREQ 8000000 __CONFIG(UNPROTECT & PWRTDIS & WDTDIS & HS ...
Read more

›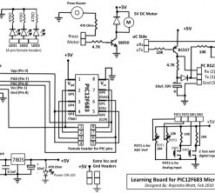 Introduction Electronics is my hobby. When I was in college I had some experience with microcontrollers; I did few projects with Atmel's AT89C51. Recently, I have grown interest on PIC microcontrollers, and I thought I should start with 8-pin microchips. I picked PIC12F683 microchip. This microcontroller fascinated me a lot because I wanted to see what we can do with an 8-pin microcontroller (out of which 2 ...
Read more

›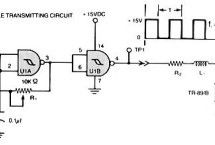 The ultrasonic position system uses ultrasonic transmitters/receivers to triangulate position of the robots used in GE423. Each of three transmitters uses a distinct frequencies: 23 kHz, 31 kHz, and 40 kHz. The 2812 DSP is used to measure signal timing and calculate position based on these values. The design of the electronics, as well as discussion of the software development is presented below. The electr ...
Read more

›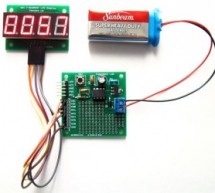 The 12F series of PIC microcontrollers are handy little 8-pin devices designed for small embedded applications that do not require too many I/O resources, and where small size is advantageous. These applications include a wide range of everyday products such as hair dryers, electric toothbrushes, rice cookers, vacuum cleaners, coffee makers, and blenders. Despite their small size, the PIC12F series microcon ...
Read more

›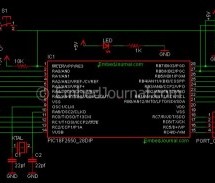 I wanted to make a breadboard breakout for PIC microcontrollers after seeing this arduino breadboard breakout from adafruit. This product is fully standalone and yet has very small footprint so that it can be conveniently plugged into the breadboard. The most amazing part was that it still had 2 rows on each side of the breadboard for the user to jump wires. First I thought of making a breakout board for th ...
Read more

›