SMT mountable LEDs in a 2835 package extend Würth Elektronik extensive range of horticulture LEDs. The three WL-SMTW series LEDs emit light of the wavelengths 450 nm (Deep Blue), 660 nm (Hyper Red) and 730 nm (Far Red) – ideal for applications controlling plant growth through specific light mixtures. Besides vertical farming and lighting in greenhouses, thanks to their efficiency, small size and minimal heat generation the WL-SMTWs, combined with the manufacturer's other LEDs are also suitable for classic LED applications like displays and backlighting.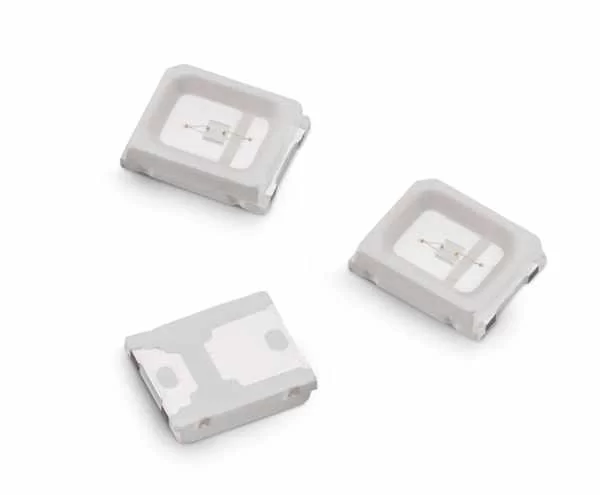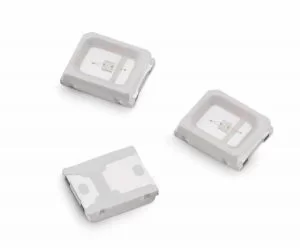 A photosynthetic photon flux of up to 0.94 µmol/s at a current of just 150 mA, and the small size (2.8 x 3.5 x 0.8 mm) mean you don't even need three mid-power LEDs to replace a high-power LED. This allows larger-scale and more homogeneous lighting applications to be realized. With its Development Kit, Würth Elektronik is there for the developers of horticultural lighting solutions, to whom the WL-SMTW product is particularly directed. In the REDEXPERT online simulation platform there is a "Horticulator" in which lighting recipes can be created (https://redexpert.we-online.com/redexpert/#/smodule/26). All Würth Elektronik LEDs are available from stock. Free LED samples are provided.
Cooperation with research institutions
Our new LED series offers excellent value for money and high luminosity – the Deep Blue LED is unique on the market in this respect,
Harun Özgür, Division Manager, Optoelectronics at Würth Elektronik eiSos GmbH & Co. KG expresses his satisfaction about the new addition to horticulture LED range (http://www.we-online.com/leditgrow).
Johann Waldherr, agricultural scientist in Würth Elektronik's LED team, explains: "The blue light plays a role in many plant processes, such as the formation of secondary metabolites. The illumination with spectra individually created from the different wavelengths of monochromatic LEDs becomes even more efficient with the new mid-power LEDs, yet at the same time more homogeneous.
These three LEDs form a basic framework in combination with other LEDs of the WL-SMTW, WL-SWTP and WL-SMDC series, so it is possible to create specific lighting recipes for a wide range of the horticulturist's quality parameters, such as more blossoms, more fruit, more biomass, more vitamins, and so on. As our partners' innovation partner, we conduct intensive research and we have established a competence network with research institutions, sharing our knowledge with our customers.
Read more: NEW WL-SMTW SERIES LEDS EMIT LIGHT OF WAVELENGTHS 450, 660 AND 730 NM