Venturing into the world of technology is an exciting prospect, especially as the world moves more and more into the digital age. But starting a technology degree can be demanding, with modules on some courses including web development techniques and getting to grips with different programming languages, so you'll no doubt want to ensure that you are correctly set up and ready to go. In this article, we'll discuss what you should do before starting a technology degree to make sure that you hit the ground running from day one.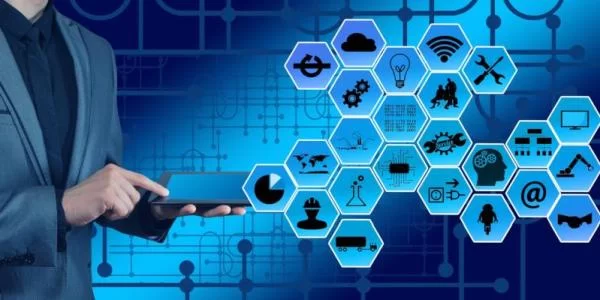 Check You Have the Right Equipment
When undertaking a technology degree, it's important to check that you have the right equipment, especially when it comes to the devices that you'll be using to complete coursework and take notes in lectures. The last thing you want when completing work for your Computer Science degree is for your laptop to break halfway through! Fortunately, Lenovo offer some great laptops for students that are reliable, budget friendly, and also high performing – whatever your budget, you'll be able to find a laptop with a high-powered processor, great battery life and fast responsiveness, so you don't need to worry about your technology holding you back. What's more, the long-lasting reliability of these laptops means that you can buy once and have a laptop that will last the length of your course and beyond.
Complete Any Assigned Preparation Work
The next thing you'll need to check is whether there is any preparation work assigned for your course which you might need to complete over the vacation before your studies begin. A lot of degrees, but especially Computer Science and other analytical subjects, require a complex understanding of a wide variety of different concepts and ways of working, so your lecturers may set assignments that need to be completed ready for term to start. If you're struggling to access any information, or you're not sure about whether any work is assigned, it's best to politely reach out to your lecturer or the head of your course to double check that you haven't missed anything.
Check In with Your Course Mates
Finally, one of the best things you can do before starting a technology degree is to reach out to your course mates to make friends before term begins. Often, students will create spaces on social media, like degree-specific forums, to find others on their course and discuss their expectations and worries, so this is a great opportunity to break the ice and calm your nerves. After all, knowing someone on the first day is always a bonus. If you haven't managed to speak with anyone before term starts though, don't worry! There'll be plenty of opportunities when you get to college to make friends and seek out people with similar interests, through on-campus societies or social events.
Ultimately, although starting a technology degree can feel daunting, following these tips will help ensure that you're getting off on the right foot. Especially in a technical subject, upgrading your laptop to make sure you can keep up with the demands of your course, as well as completing any preparation work required in advance, will help you to get to college and settle straight in.