The researchers at Stanford University have discovered two ultrathin semiconductors – hafnium diselenide and zirconium diselenide. They share or even exceed some of the very important characteristics of silicon. Silicon has a great property of forming "rust" or silicon dioxide (SiO2) by reacting with oxygen. As the SiO2 acts as an insulator, chip manufacturers implement this property to isolate their circuits on a die. The most interesting fact about these newly discovered semiconductors is, they also form "rust" just like silicon.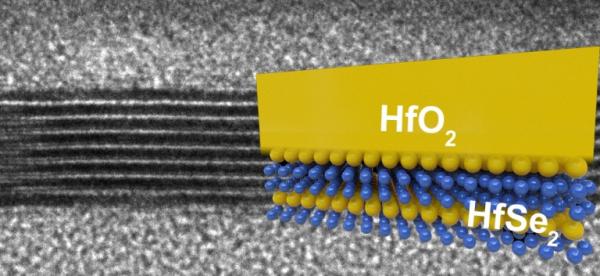 The new materials can also be contracted to functional circuits just three atoms thick and they require much less energy than silicon circuits. Hafnium diselenide and zirconium diselenide "rust" even better than silicon and form so-called high-K insulator. The researchers hope to use these materials to design thinner and more energy-efficient chips for satisfying the needs of future devices.
Apart from having the ability to "rust", the newly discovered ultrathin semiconductors also have the perfect range of energy band gap – a secret feature of silicon. The band gap is the energy needed to switch transistors on and it is a critical factor in computing. Too low band gap causes the circuits to leak and make unreliable. Too high and the chip takes excessive energy to operate and becomes inefficient. Surprisingly, Hafnium diselenide and zirconium diselenide are in the same optimal range of band gap as silicon.
All this and the diselenides can also be used to make circuits which are just three atoms thick, or about two-thirds of a nanometer, something silicon can never do. Eric Pop, an associate professor of electrical engineering, who co-authored with post-doctoral scholar Michal Mleczko in a study paper.
Read More: NEW ULTRATHIN SEMICONDUCTORS CAN MAKE MORE EFFICIENT AND TEN TIMES SMALLER TRANSISTORS THAN SILICON