Toshiba Electronic Devices & Storage Corporation has introduced the TLP170AM and TLP170GM two new photorelays that can be used in security systems, which are used in building automation and other industrial equipment.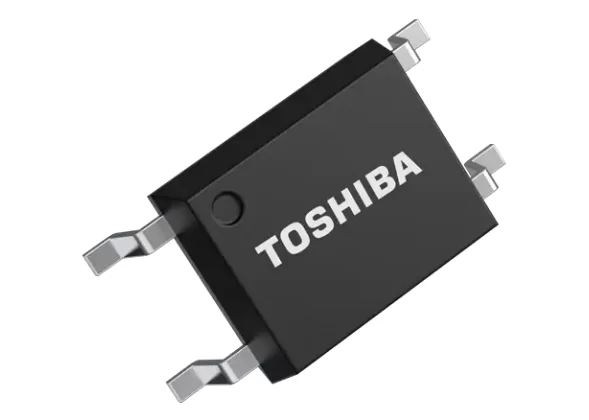 The TLP170AM has a rated OFF-state output terminal voltage of 60V and constant ON-state current (ION) of 0.7A with the pulse operation of up to 2.1A. The TLP170GM is a 350V version with an ION of 110mA constant current and 330mA pulse operation.
The new photo relays are designed with a maximum trigger LED current of 1mA for reducing the input-side power loss by increasing the sensitivity of the photodiode array. The devices provide lower power consumption and longer operation of devices when they are used in ON/OFF control in battery-powered security devices and various sensors.
Features
Halogen free
60V (minimum) OFF-state output terminal voltage
1mA (maximum) trigger LED current
700mA (maximum) ON-state current
0.3Ω (maximum) ON-state resistance
3750Vrms (minimum) isolation voltage
Safety standards

UL recognized, UL 1577, File No. E67349
cUL recognized, CSA Component Acceptance Service No. 5A File No. E67349
VDE approved, EN 60747-5-5
The photo relays are packed in 4-pin SO6 Package, this provides a minimum isolation voltage of 3750Vrms allowing the devices to be used in equipment requiring high insulation performance. The new Photorelays are best suitable for security systems, Passive sensors, industrial equipment such as Programmable logic controllers, I/O interfaces, various sensor controls, etc. Building automation systems and in replacement of mechanical relays.
Read more: NEW PHOTORELAYS WITH LOW LED TRIGGER CURRENT FOR BATTERY POWERED SECURITY AND AUTOMATION DEVICES