This one is a very simple but cool project, something that I would recommend to anyone who is interested into DIY electronics, gadgets and learning new stuff in general. It is definitely one of those projects that don't require too much time but you can learn a lot by making it and also earn a lot of credit by sharing it with your friends and family. Below you can see a final product. It's a heart shaped, t ...
Read more

›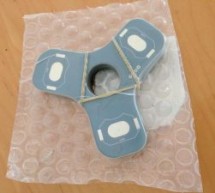 DESCRIPTION A smart, programable Fidget Spinner with the following features: * JavaScript programmable * 10-Pixel RGB PoV display (using APA102 LEDs) * Spin count / speed detection using a magnetic latch * Using Nordic Semiconductor nRF52832 chip * Bluetooth Low Energy (BLE) communication with smart phone / computer for controlling the display, reading the spin count and programming * Over-the-air firmware ...
Read more

›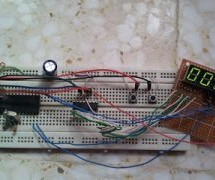 There are many topics in this blog talking about the 7-segment display and how to interface it with different types of PIC microcontrollers. One of these topics shows how to interface PIC16F877A with a multiplexed 4-digit 7-segment display with the shift register 74HC164N. There are many topics in this blog talking about the 7-segment display and how to interface it with different types of PIC microcontroll ...
Read more

›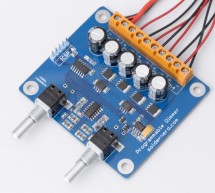 Around one and a half years ago I've designed and built various LED dimmers for both white and RGB LEDs.  Then late last year someone approached me asking if I could make an RGB dimmer for him, too. But my designs were really tailored to their specific applications and built with home-made, i.e. milled PCBs which are time-consuming to make. So I decided to make a more universal version based on a proper, et ...
Read more

›
This is a simple tutorial/project on how to interface a transistor (2n2222), led and push button with Pic microcontroller. In the project i am going to switch on and off(blink) an led with the help of a push button. Since transistors are used at outputs we can drive heavy loads with the same circuit. Pic16f877 microcontroller is used in the project. Port-B of Pic16f877 is used as output port. Port-B of pic1 ...
Read more

›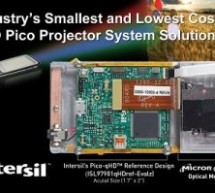 Description The ISL9307 is an integrated mini Power Management IC (mini-PMIC) ideal for applications for powering low-voltage microprocessor or multiple voltage rails with a battery as an input source, such as a single Li-ion or Li-polymer. ISL9307 integrates two high-efficiency, 3MHz, synchronous step-down converters (DCD1 and DCD2) and two low-input, low-dropout linear regulators (LDO1 and LDO2). The 3MHz ...
Read more

›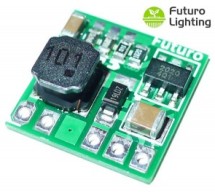 Introduction This article describes simple constant current driver module with fast PWM input that can be used for driving medium and high power LEDs. The module uses an integrated constant-current output, DC-DC buck converter with output current configurable from 0.1 to 0.5A. This article outlines the schematic, design guidelines, operation, and performance of the low cost LED driver. Short description LED ...
Read more

›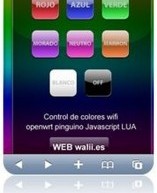 RGB REMOTE (pinguino+web+linksys) This project has several uses, it is basically a way to control an RGB LED group (tricolor with common ground) via a web page to select which color we want to show. It may be a way to harmonize a room, change the color of a swimming pool or just fooling aroun Step 1 RGB REMOTE webserver and serial connection In my case the web server is in Linksys router which I have "hacke ...
Read more

›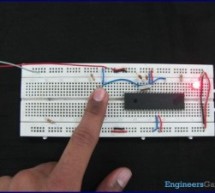 Any microcontroller based system typically has an input and a corresponding output. Taking simple output with a PIC microcontroller has been explained in LED blinking with PIC18F4550. This article explains how to provide an input to the controller and get a corresponding output using PIC18F4550. PIC18F4550 has a total of 35 I/O (input-output) pins which are distributed among 5 Ports. Each Port of a PIC micr ...
Read more

›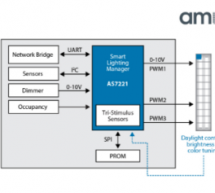 ams AG, a multinational semiconductor manufacturer and provider of high performance sensors and analog ICs, had announced the AS7221, an integrated white-tunable smart lighting manager that can be controlled through its network connection by means of simple text-based commands. [caption id="attachment_13466" align="aligncenter" width="352"] AS7221 Block Diagram[/caption] AS7221 is a networking-enabled IoT S ...
Read more

›