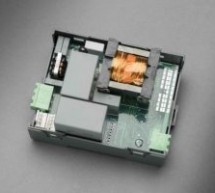 New modulation method increases operational lifetime of switching power units through digital, highly dynamic control and the use of film capacitors. SMART ALGORITHM TRIPLES SERVICE LIFE OF POWER SUPPLIES Switching power units are used for the power supply of many electrical devices, e.g. computers, LED lights or laser welding equipment. They convert alternating current from the mains into the direct curren ...
Read more

›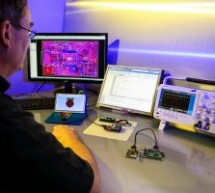 Display manufacturer and supplier, Midas Displays, has announced the introduction of a range of plug and play HDMI TFT display modules. The new displays are available in three different size and resolution options, have excellent brightness and contrast performance, and feature a fully integrated interface PCB. With the addition of a Raspberry Pi SBC, the Midas Displays HDMI TFT display module becomes a ful ...
Read more

›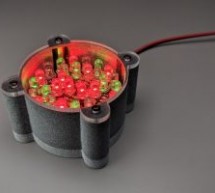 This project is a small DMX-512 controlled, color-changing RGB LED light. The light can be controlled via the DMX512 protocol or it can run a number of built-in programs depending on how the software is configured. The light incorporates an advanced 16-bit PIC24 microcontroller with PWM capabilities, a 3D printed enclosure, a laser cut acrylic lid, a custom switching power supply, and a MEMS oscillator. The ...
Read more

›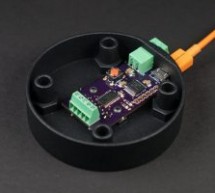 After using the PIC16F1459 to build numerous USB HID input devices including a giant keyboard, a tiny keyboard, and a big red button, it was time to see if the PIC16F1459 could be used to control outputs too. Sticking with the industrial theme, I chose to build a USB controller for a, um, stack of industrial stack lights. Industrial Stack Lights Industrial stack lights are usually used to indicate the statu ...
Read more

›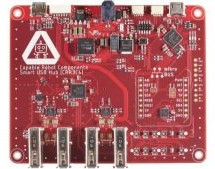 A USB hub that's also a dev board and an I2C, GPIO, and SPI bridge. In Addition To Being A 4-Port USB 2 High-Speed Hub, This Programmable USB Hub Is Also: A CircuitPython based development board. A bridge between your computer and I2C (via Sparkfun Qwiic connectors), GPIO, and SPI (via its mikroBUSheader). A power supply, providing 6 A of 5 V power to downstream devices and 13 mA resolution monitoring (per- ...
Read more

›
Providing up to 1,300 mW in an industry standard package, the new LUXEON IR 2720 is optimized for a variety of cost conscious infrared applications requiring high power outputs. Lumileds today introduced the LUXEON IR 2720 Line, high power emitters that set the standard for abundant radiant power delivered in an industry standard package for seamless integration in existing designs. The emitters provide hig ...
Read more

›
Kingbright KPTR series, suitable for reverse mounting, makes it possible to achieve that the LED is hidden in the PCB. Naturally, manufacturing LED with a zero height is most likely unreal at the current physics status and 3D experience of the world. Nevertheless, it´s still possible to reach the goal that the LED wouldn't stick out of the PCB – by the above mentioned "reverse" mounting, alias by mounting f ...
Read more

›
Led animated LED signs circuit , especially in circuit , made to be used in advertising applications PIC16F628 microcontroller is used in solid control software for PicBasic prepared by the PIC output MOSFETs (...Electronics Projects, Led Animation Circuit PIC16F628 "led projects, microchip projects, microcontroller projects, pic16f628 projects, picbasic pro examples, " Led animated LED signs circuit , espe ...
Read more

›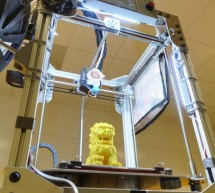 I finally did it, I designed and built my own 3D printer. This is in no way "the best 3D printer". Instead, this was an epic and nightmare project that exercised my ability to engineer and build my own CNC machine. Along the way, I figured out what I did well and what I did badly, mistakes were made and sometimes fixed, even ignored. This 3D printer is named Haphaestus. This wasn't some kit that I purchased ...
Read more

›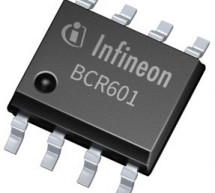 Two linear LED controller ICs have been added to the BCR portfolio, by Infineon Technologies. The BCR601 has voltage feedback to the primary side (also known as active headroom control or AHC), for cost effective and power efficiency LED driver applications. The BCR602 targets dimmable LED applications such as light engines, modules and strips. It has a wide voltage range of up to 60V makes it suitable for ...
Read more

›