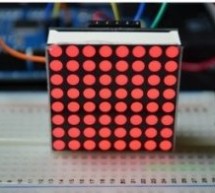 What is LED matrix? Led matrix is a dot matrix of large display, low resolution value and is useful for both industrial or commercial displays as well as for hobbyist human interface machines. In contains a 2-D diode matrix which have the cathode joined in rows and anode in columns. In this LED matrix each can be control individually by controlling the electricity through each pair of columns or rows diodes ...
Read more

›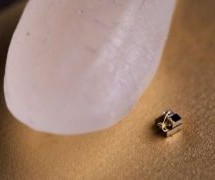 The battle of the world smallest computer is something the researchers at the University of Michigan don't attempt to give up anytime soon with the introduction of the Michigan Micro Mote, a computer smaller than a grain of rice. The Michigan Micro Mote has helped researchers at the University of Michigan remain top in the competition of the creation of the world's smallest computer. IBM took the title in M ...
Read more

›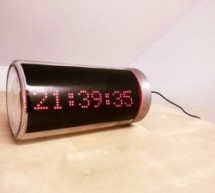 Simple LED matrix Clock based on the popular ESP8266 with Real Time Clock module and time synchronization over WiFi from an NTP server. Step 1: Parts and Tools First let's see what we need. Parts: 6 x 8x8 MAX7219 LED Matrix 1 x RTC DS3231 1 x ESP12 Board 1 x pasta jar 1 x 5.5mm X 2.1mm DC Power Supply Metal Jack Panel Mount 1 x USB to 5.5mm X 2.1mm barrel jack 5v dc power cable 1 x Window tint film 11 x fem ...
Read more

›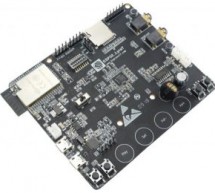 Espressif systems has been working on different audio applications including smart speakers. Despite the fact that they have been developing their audio applications, as of February 2018, none of ESP32 software development kits was easily accessible and the hardware kits were not able to take on any new tasks. So, there were no chances to improve or implement new things using the hardware kits. Therefore, i ...
Read more

›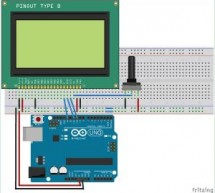 In this post/tutorial i am going to teach you how to interface graphical lcd jhd12864E with microchip pic16f877 microcontroller. I am going to display my website name "www.microcontroller-project.com" and a special pattern that displays thick lines on dotted graphical lcd display. In graphical lcd name "jhd12864" the number 128x64 means lcd has 128 coulombs and 64 rows. On graphical lcd's data(character, nu ...
Read more

›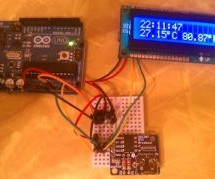 The last interfacing of the PIC16F887 microcontroller and DS3231 RTC is the building of a simple real time clock and calendar with two buttons for setting time and date. Project link is the one below: Interfacing DS3231 with PIC16F887 microcontroller In this topic I'm going to add 2 alarms and temperature monitor to the previous project since the DS3231 has 2 alarm functions and temperature sensor with an a ...
Read more

›
This one is a very simple but cool project, something that I would recommend to anyone who is interested into DIY electronics, gadgets and learning new stuff in general. It is definitely one of those projects that don't require too much time but you can learn a lot by making it and also earn a lot of credit by sharing it with your friends and family. Below you can see a final product. It's a heart shaped, t ...
Read more

›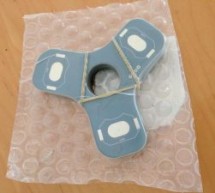 DESCRIPTION A smart, programable Fidget Spinner with the following features: * JavaScript programmable * 10-Pixel RGB PoV display (using APA102 LEDs) * Spin count / speed detection using a magnetic latch * Using Nordic Semiconductor nRF52832 chip * Bluetooth Low Energy (BLE) communication with smart phone / computer for controlling the display, reading the spin count and programming * Over-the-air firmware ...
Read more

›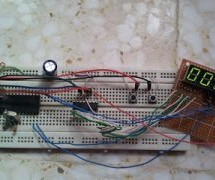 There are many topics in this blog talking about the 7-segment display and how to interface it with different types of PIC microcontrollers. One of these topics shows how to interface PIC16F877A with a multiplexed 4-digit 7-segment display with the shift register 74HC164N. There are many topics in this blog talking about the 7-segment display and how to interface it with different types of PIC microcontroll ...
Read more

›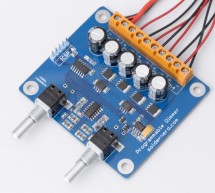 Around one and a half years ago I've designed and built various LED dimmers for both white and RGB LEDs.  Then late last year someone approached me asking if I could make an RGB dimmer for him, too. But my designs were really tailored to their specific applications and built with home-made, i.e. milled PCBs which are time-consuming to make. So I decided to make a more universal version based on a proper, et ...
Read more

›