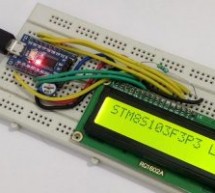 The 16x2 Alphanumeric LCD display is the most commonly used display among hobbyists and enthusiasts. The display is very useful when you want to display basic information to the user and can also help in testing or debugging our code. This particular 16x2 LCD module is easily available and has been popular for a long time. You can learn more about the basics of the 16x2 LCD module in the linked article. To ...
Read more

›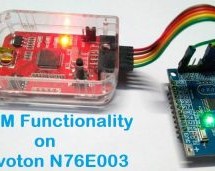 Pulse Width Modulation (PWM) is a commonly used technique in microcontrollers to produce a continuous pulse signal with a defined frequency and duty cycle. In short, PWM is about changing the width of a pulse while the frequency is constant. A PWM signal is mostly used in controlling a servo motor or brightness of an LED. Also, since microcontrollers can only provide Logic 1 (High) or Logic 0 (Low) on its o ...
Read more

›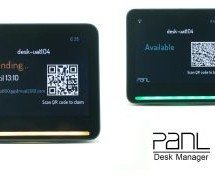 Expanding its PanL building automation portfolio, Bridgetek has now formally launched solutions targeted at the office environment – enabling better use of assets situated there and resulting in significant reductions in day-to-day operational costs. Through the new PanL Desk Manager (PDM), companies can automatically manage shared working facilities where 'hot desking' policies are in place. Desk bookings ...
Read more

›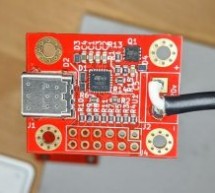 Modern devices are quickly switching to USB-C power adapters, gradually fading out USB-A, and USB-B adapters. USB's Power Delivery (USB-PD) protocol enables the supplies to be flexible enough to handle charging (or powering) devices ranging from mobile phones to laptops. There are many high quality 90-100 Watt USB-C power adapters available. But unfortunately, there are many devices tha ...
Read more

›

Any microcontroller based system typically has an input and a corresponding output. Taking simple output with a PIC microcontroller has been explained in LED blinking with PIC18F4550. This article explains how to provide an input to the controller and get a corresponding output using PIC18F4550. PIC18F4550 has a total of 35 I/O (input-output) pins which are distribute ...
Read more

›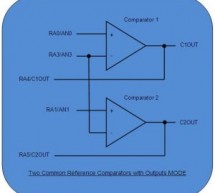 Analog comparator is an electronic device which compares the two voltage signals and provides TTL logic output to indicate the larger signal. The analog comparator is used in various applications where two inputs signals need to be compared. IR sensor is a very common example where analog comparator is used. PIC18F4550 has two in-built comparators which can be used in eight different modes. T ...
Read more

›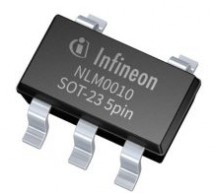 Infineon Technologies developed the NFC-PWM series (NLM0011 & NLM0010) for fast and cost effective implementation of NFC programming for LED drivers. The NFC programming can replace the labor intensive "plug-in resistor" current setting method with the contact less NFC interface. It improves the operational efficiency and flexibility in value chain by implementing automatic programming in ...
Read more

›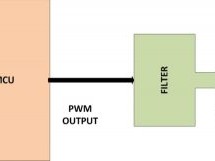 Pulse Width Modulation (PWM) is a technique in which the width of a pulse is modulated keeping the time period of the wave constant. One cycle has a fixed time period called 'Period' and a varying on time called 'Duty cycle'. The entire wave can have two voltages levels either logic 0 or logic 1. The PWM wave is very useful in the digital systems, since this can be used to generate different voltage values ...
Read more

›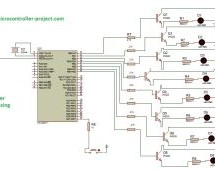 This is a simple tutorial/project on how to interface a transistor (2n2222), led and push button with Pic microcontroller. In the project i am going to switch on and off(blink) an led with the help of a push button. Since transistors are used at outputs we can drive heavy loads with the same circuit. Pic16f877 microcontroller is used in the project. Port-B of Pic16f877 is used as output port. Port-B of pic1 ...
Read more

›
PicKit2 is a programmer designed by Microchip to program its pic microcontrollers. PicKit2 supports many 8-bit pic microcontroller series. PicKit2 supports almost all Pic-10/12/16/18/24 and dspic-30/33 flash series microcontroller's. Pickit 2 is an ICSP (In-circuit serial programmer) programmer. In icsp interface, microcontroller can be programmed while its working in the circuit. An icsp programmer uses 5 ...
Read more

›