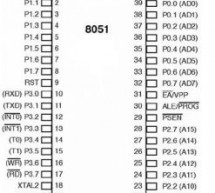 How to use input output ports 8051 microcontroller. 8051 microcontroller has 40 pins comprising of four I/O ports. 8 pins are used for specific purposes and 32 pins are used as input/output pins to connect the microcontroller with the peripheral devices. Each of PORT is 8-bit, which can be configured as input or output port. In this article we will learn how to use I/O ports of 8051 microcontroller so that ...
Read more

›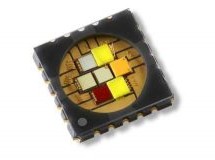 LED Engin, an Osram business, has unveiled the LZ7 Plus, the world's first 50W seven-die LED emitter. The trend in stage lighting fixtures has evolved from not only delivering ultra-bright light with the narrow beam but also creating more sophisticated color schemes and high CRI white. LZ7 Plus is uniquely designed to address this trend, featuring seven high-power dies in six colors, which can be individual ...
Read more

›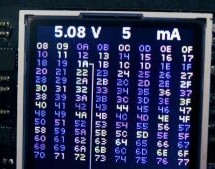 I²CDriver is an easy-to-use, open source tool for controlling I²C devices. It works with Windows, Mac, and Linux, and has a built-in color screen that shows a live "dashboard" of all the I²C activity. It uses a standard FTDI USB serial chip to talk to the PC, so no special drivers need to be installed. The board includes a separate 3.3 V supply with voltage and current monitoring. I²C is Everywhere It's in ...
Read more

›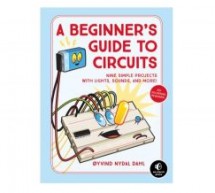 First steps in circuit design for the budding electrical engineer. San Francisco, CA (October 25, 2018)—A Beginner's Guide to Circuits ($17.95, 80 pp., October 2018) introduces beginners to the magic of electronics. With easy-to-follow instructions, it's sure to be the perfect book for young readers who want to understand the everyday electronics around them and gain the skills and confidence needed to vent ...
Read more

›
Adding wireless charging to furniture and other consumer goods is a nice way to add some oomph to an otherwise boring product. NXP's NXQ1TXH5 provides an interesting, albeit difficult-to-prototype way around the problem. Creating a Qi-compatible is as easy as assembling the example circuit shown in figure one. From a technical point of view, the diagram is full of decoupling capacitors but does not require ...
Read more

›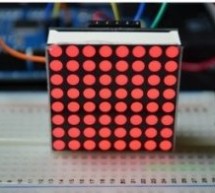 What is LED matrix? Led matrix is a dot matrix of large display, low resolution value and is useful for both industrial or commercial displays as well as for hobbyist human interface machines. In contains a 2-D diode matrix which have the cathode joined in rows and anode in columns. In this LED matrix each can be control individually by controlling the electricity through each pair of columns or rows diodes ...
Read more

›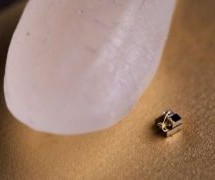 The battle of the world smallest computer is something the researchers at the University of Michigan don't attempt to give up anytime soon with the introduction of the Michigan Micro Mote, a computer smaller than a grain of rice. The Michigan Micro Mote has helped researchers at the University of Michigan remain top in the competition of the creation of the world's smallest computer. IBM took the title in M ...
Read more

›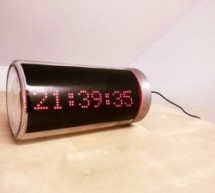 Simple LED matrix Clock based on the popular ESP8266 with Real Time Clock module and time synchronization over WiFi from an NTP server. Step 1: Parts and Tools First let's see what we need. Parts: 6 x 8x8 MAX7219 LED Matrix 1 x RTC DS3231 1 x ESP12 Board 1 x pasta jar 1 x 5.5mm X 2.1mm DC Power Supply Metal Jack Panel Mount 1 x USB to 5.5mm X 2.1mm barrel jack 5v dc power cable 1 x Window tint film 11 x fem ...
Read more

›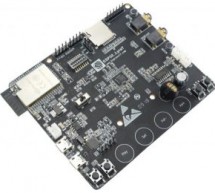 Espressif systems has been working on different audio applications including smart speakers. Despite the fact that they have been developing their audio applications, as of February 2018, none of ESP32 software development kits was easily accessible and the hardware kits were not able to take on any new tasks. So, there were no chances to improve or implement new things using the hardware kits. Therefore, i ...
Read more

›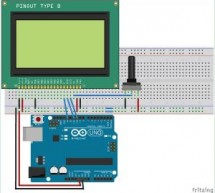 In this post/tutorial i am going to teach you how to interface graphical lcd jhd12864E with microchip pic16f877 microcontroller. I am going to display my website name "www.microcontroller-project.com" and a special pattern that displays thick lines on dotted graphical lcd display. In graphical lcd name "jhd12864" the number 128x64 means lcd has 128 coulombs and 64 rows. On graphical lcd's data(character, nu ...
Read more

›