Researchers at IIT Madras have successfully booted up 'Moushik', a microprocessor that has been indigenously designed and fabricated in India. The design was done in IIT Madras, the fabrication at the ISRO Semiconductor Laboratory in Chandigarh. So this is a complete made in India Microprocessor same as we saw with AJIT.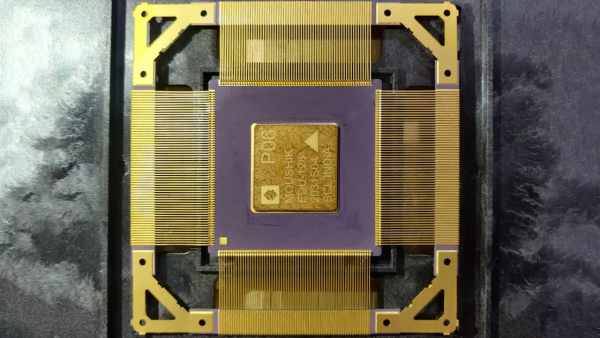 Moushik is the third series of chips that have been produced by The SHAKTI, which is a free and open-source silicon project from India.  Moushik is a processor-cum-system on-chip that has an intended use in the rapidly growing Internet of Things IoT devices.
Built on a 180nm process, the Moushik has 103 functional IO pins across a 256 pin CQFP package. It is powered by the SHAKTI E-Class RISC-V core. The CPU runs at a clock speed of 75-100MHz, it supports many common peripherals like SDRAM controller, I2C, quad-SPI, analog-to-digital conversion (ADC), UART, and JTAG for debugging.
The new SoC can find its suitable applications in Credit cards, ID Cards, Debit cards, Travel passes for Metros and Driving Licenses, Electronic Voting Machines (EVMs) attendance systems, surveillance cameras, safe locks, Personalized Health Management Systems, and Consumer Electronics.
The most exciting feature about the motherboard is that it has the support for Arduino shield add-ons for countless embedded developments. Besides, the motherboard also has switcher ICs. They enable power conversion across a large variety of voltages (12V-5V, 5v – 3.3V, 3.3 – 1.8V) to enable a variety of peripherals to be connected with the motherboard. The PCB is a four-layer board (1.6mm thickness) with an input power of 12 volt and 2 amp. It also has support for 512MB SDRAM.
Read more: MOUSHIK- A COMPLETE MADE-IN-INDIA MICROPROCESSOR AND SOC FOR IOT DEVICES