PCB Assembly is a process that requires knowledge not just of PCB components and assembly but also of printed circuit board design, PCB fabrication and a strong understanding of the final product. Circuit board assembly is just one piece of the puzzle to delivering the perfect product the first time – without rework or assembly errors. PCBGOGO's printed circuit board assembly service is a leading turnkey so ...
Read more

›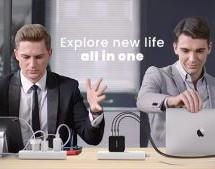 Highlights: Essential for Travel/Office/Home One charger solves all the troubles. No need to bring multiple charging adapters when travelling; No worries about the large size of the traditional multi-port charger, which is not convenient for carrying. Work easily, no longer need to equip each device with a different charger, make the desktop clean and tidy, and no longer worry about the cluttered power cord ...
Read more

›
The Serial Peripheral Interface (SPI) is a high speed, synchronous, serial communication standard. This communication protocol is basically a Master – Slave implementation where the master device controls the clock based on which the slave devices operate. The master communicates with a slave or a number of slaves in a system through the SPI bus. The SPI bus requires a minimum of three wires including SDO ( ...
Read more

›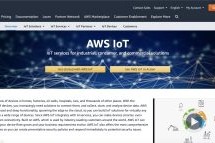 The internet as we knew it, a few years back, was being run by humans; the majority of everything that happens over the internet – the messages, the data, the communication was between people. But this is changing gradually; a new category of devices that do not have any communication between humans is beginning to take over the internet. These machines talk to other machines and are just simply being refer ...
Read more

›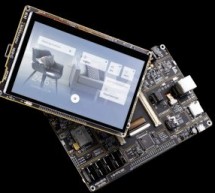 Building beautiful GUI Based applications is the dream for every project which involves a display, however, quality of available displays and ease of development has always been a challenge. This is however fast-changing courtesy of the Mikromedia 7 Capacitive development board from Mikroe. The mikromedia 7 Capacitive is a compact development board, designed as a complete solution for the rapid development ...
Read more

›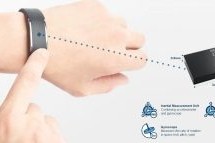 The smart Inertial Measurement Unit (IMU) BMI270 scores with increased system battery life and an improved accelerometer. Optimised for wearable and hearable applications, the BMI270 is available from Rutronik UK. The newest member of the BMI260 family of IMUs includes intuitive gesture, context and activity recognition with an integrated plug-and-play step counter. The IMU handles these functions independe ...
Read more

›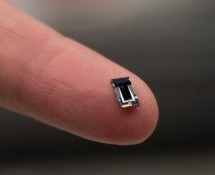 Voyant Photonics has created a lidar system that could be fitted on the head of a pin. This development is noteworthy because LIDAR is a method by which robots and autonomous vehicles sense the world around them, but the lasers and sensors are usually large and use up a considerable amount of space. LIDAR solutions available today are still, as large as the size of a hand, and the ones available f ...
Read more

›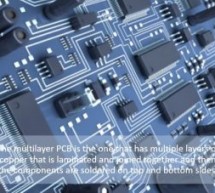 Today Printed Circuit Boards (PCBs) have become the integral part in many devices that we use in our daily lives. From handheld portable electronic devices, to industrial machines and heavy equipment, communication devices and consumer electronics we see everywhere these PCBs. Today's PCBs are very complex and different shapes and materials based. They are flex and rigid and have variety of compon ...
Read more

›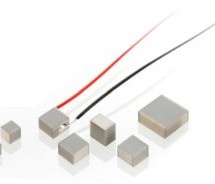 The world of SMDs – meaning Surface Mounted Devices – can be challenging, especially for someone who didn't pay attention to Physics lessons while in school. Briefly, an SMD is an electronic device produced through mounting electronic circuits onto the surface of a printed circuit board. Well, somewhere around those circuits there are some tiny resistors. You are about to find out more about their functiona ...
Read more

›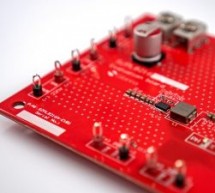 1 MHz operation and high integration in a compact 3mmx4mm QFN package to deliver the best power density with a minimum external component count. Silanna Semiconductor, an innovative producer of disruptive technologies, today announced its highly integrated SZPL8216A family of synchronous point-of-load (PoL) buck converters. These DC/DC buck converters integrate the functions of the DC/DC constant-on-time (C ...
Read more

›