Septentrio's GNSS receiver module can track all GNSS constellations supporting current and future signals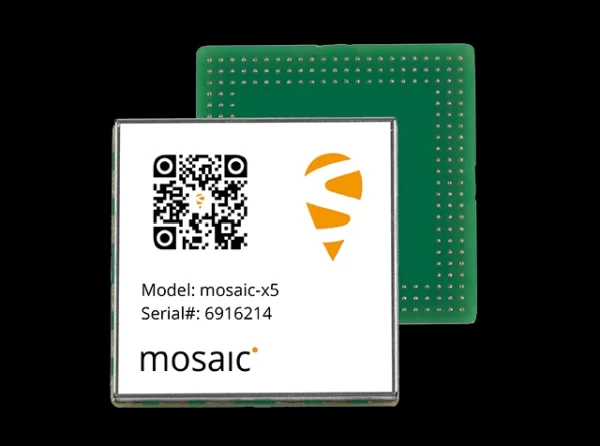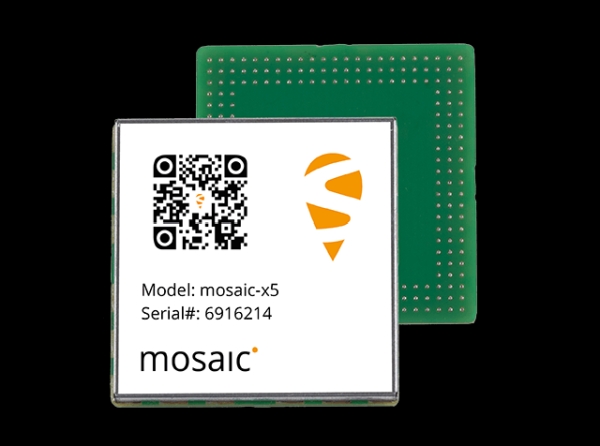 Septentrio's mosaic-X5 multi-constellation GNSS receiver is a low-power surface-mount module with a wide array of interfaces and is designed for mass-market applications such as robotics and autonomous systems. It can track all global navigation satellite system (GNSS) constellations supporting current and future signals.
The mosaic-X5 features Septentrio's AIM+ technology, an advanced onboard interference mitigation technology that allows it to suppress a wide variety of interferers, from simple continuous narrowband signals to complex wideband and pulsed jammers. The radiofrequency (RF) spectrum can be viewed in real-time in both time and frequency domains.
mosaic-X5 comes with fully-documented interfaces, commands, and data messages. The included RxTools software allows receiver configuration and monitoring, as well as data logging and analysis. The mosaic-X5 also includes an intuitive web user interface for easy operation and monitoring, allowing the user to control the receiver from any mobile device or computer. The web interface uses easy-to-read quality indicators to monitor the receiver operation during the job at hand.
Read more: MOSAIC-X5™ GNSS RECEIVER MODULE CAN TRACK ALL GNSS CONSTELLATIONS