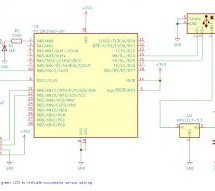 We initially developed this USB atmospheric pressure monitor to study some operating characteristics of Bosch BMP180 sensor. BMP180 is low cost sensor to measuring barometric pressure and temperature. According to the data sheet this sensor can use to measure pressure ranging between 300hPa to 1100hPa. This sensor is introduced couple of years back but still it is popular due to lower cost and simplicity. W ...
Read more

›
PIC18F4550 and PIC18F2550 prepared for the experiment set of circuit than the regular seems simple, each chapter PCBs indicated on the layout also pretty good easily can be selected power source, LEDs, buttons, op...Electronics Projects, Development Board PIC18F2550 PIC18F4550 "pic development board, pic18f2550 projects, " PIC18F4550 and PIC18F2550 prepared for the experiment set of circuit than the regular ...
Read more

›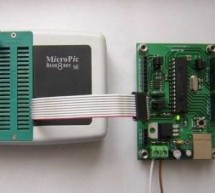 Unlike other applications that attempt PIC18F2550 development board "USB bootloader" option for the project for which you want to apply with the PIC18F2550 keep a circuit will provide great convenience for. PIC18F2550 Application Board... Electronics Projects, PIC18F2550 Development Board Circut USB Bootloader PCB "pic development board, pic18f2550 projects, " Unlike other applications that attempt PIC18F25 ...
Read more

›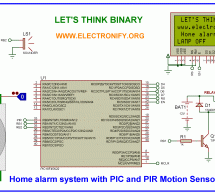 This project describes a home security alarm based on a Passive Infra-Red sensor module (HC-SR501) and PIC18F45K22 . PIR sensor is used to detect motion in the environment and is commonly known as motion sensor. When the microcontroller detects the PIR sensor is triggered, it drives the relay switch and trigger an alarm. Its quite helpful in security projects where you need to detect motion. PIR sensors all ...
Read more

›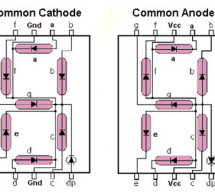 This tutorial describes how to implement decimal counter which will increment from 0000 to 9999 ; in multiplexed seven segment display using PIC18F2550 in PROTEUS ISIS. Multiplexing is required when we want to interface 3 or 4 or even more such displays with MCU ssince it we go for normal way it will require lots of IO port.This means to turn on one at a time, extra brightly, and scan through all the digits ...
Read more

›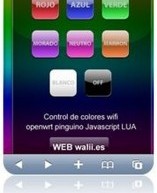 RGB REMOTE (pinguino+web+linksys) This project has several uses, it is basically a way to control an RGB LED group (tricolor with common ground) via a web page to select which color we want to show. It may be a way to harmonize a room, change the color of a swimming pool or just fooling aroun Step 1 RGB REMOTE webserver and serial connection In my case the web server is in Linksys router which I have "hacke ...
Read more

›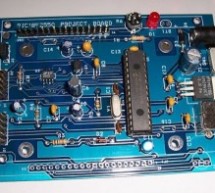 The new PIC18F2550 Project Board was designed as the development platform for student projects. The board features MCU: PIC18F2550 with external xtal, ADC: one channel 0-2.5V sigma-delta converter, Linear Technology LTC2400/LTC2420, 6-channal 10-bit ADC 0-5V, Display: Two connectors for text LCD or GLCD, USB: onchip USB port with type B connector, Power supply: onboard low dropout regulator, rechargeable ba ...
Read more

›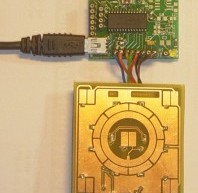 TD-USB-02 interface with touchpad sensor board and WinAmp interface. This is an example USB project showing how to interface a touchpad sensor (the AD7142ACPZ) with a standard XP/Vista computer. The TD-USB-02 board with a PIC18F2550 communicates with: the PC: USB 2.0 through a mini-B connector. the touchpad sensor board: SPI over 8-wire flatcable. PC WinAmp application controls (start/stop, next/previous tr ...
Read more

›
IRK! Infrared Remote Controlled USB Keyboard Without Keys IRK! is a USB keyboard, without keys, that you can operate just by using your LEARNINGinfrared remote control.I created it to allow me to control my MythTV home theater PC with my LEARNING infrared remote control instead of having to use a real USB keyboard - but it will work with any system (Linux, Windows, or whatever) that you can plug a USB keybo ...
Read more

›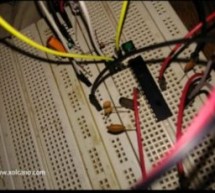 Hey Guys i am Back after 2 months with Awesome Project,This is a Complete tutorial to make PIC Microcontroller based Arduino ,which can run Arduino Programs on PIC18F4550 or PIC18F2550 Microcontroller , one advantage on this microcontroller is ,it does'nt require any External Programmers, Since it has inbuilt USB support .so guys lets get started Step 1: Things Needed ! ) PIC18F2550 (28pin) -1 2) Crystal 20 ...
Read more

›