It is undeniable that a NAS is an unbelievably useful equipment. Even though the cloud is making us question if we need one at times, it is better as a long-term solution, accounting for the higher investment in the beginning. Today, we will look at an ambitious open-source NAS, the Helios64 by Kobol.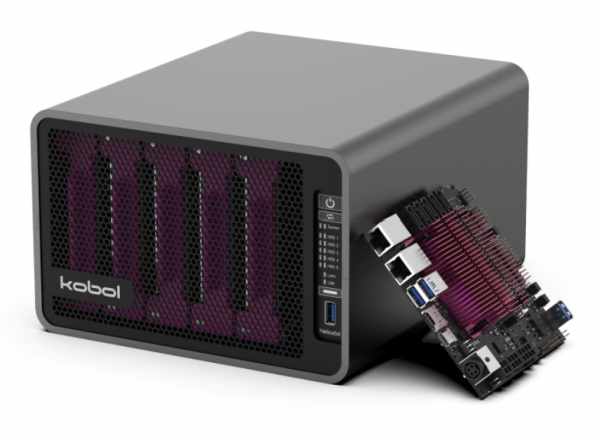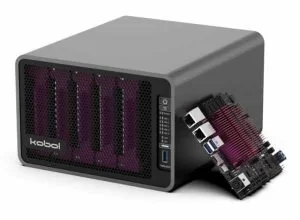 Let us first give you a little bit of context: the Helios64 is the successor for the Helios4 (that launched in 2017), providing a much-needed upgrade on almost every level, including maximum storage, a refreshed SoC, more and faster RAM, a richer set of I/O options (including a USB Type-C, which allows you to use it as a media center or connect it directly to your workstation) and other interesting features added, such as a UPS. Another fact is its DIY nature, as it is an open-source project.
Regarding specifications, we are looking at:
Rockchip RK3399 SoC: 2 x ARM Cortex-A72 (clocked at 1.8 GHz) + 4 x ARM Cortex-A53 (clocked at 1.4 GHz)
Memories: 4 GB LPDDR4 RAM + 16 GB eMMC 5.1 NAND Flash + 128 MB SPI NOR Flash
Storage interfaces: 5 x SATA 3.0 ports, with raw maximum capacity of 80 TB (16 TB x 5) with 1 M.2 SATA 3.0 slot (shared with the first SATA port)
External interfaces: 2.5 Gbe and 1 Gbe ports, USB Type-C, 3 x USB 3.0 ports and Micro SD slot + 16 GPIO pins
Power: dual 12 V DC inputs and built-in UPS
OS: Armbian (Ubuntu and Debian Linux)
As its features may get you very excited, let us drop the heat: it has some problems that may be a deal-breaker for some, even the most DIY enthusiasts. Firstly, it comes disassembled, which would be ok, if people were not reporting already issues, such as all front panel LEDs lighting up at once (merry Christmas) and faulty cables and fans. But the worst two: the 2.5 Gbit ethernet port is faulty (can crash your system and there is a nasty performance drop caused by a PCB design error) and the packaged USB Type-C cable does not make a proper connection.  Along with that, Armbian is still a work in progress, with no full support by Kobol.
Read more: HELIOS64: A NEW DIY NAS BY KOBOL