Cree has added 50% more light output to its 3.5×3.5mm 'XP' format with the introduction of the four-junction XPH35 series.
Something like 1,800 lm is available with the device turned up to its absolute maximum of 1.05A, when it typically drops something over 12.3V (~140 lm/W). At the specified current of 350mA (Vf ~11.3V) output of the highest cool white bins in the data sheet is around 700lm – 177 lm/W.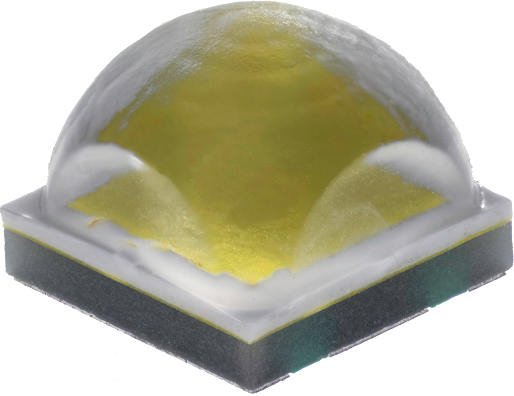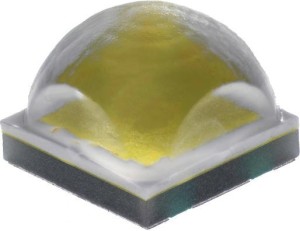 The company states 2.4x output increase for the 3x jump from 350mA to 1.05A. All the above figures appear to be at 85C, and the die is rated up to 150C.
The device has a single die, with four LED junctions arranged in a square – as opposed to the stacked multi-die used in some of Osram's infra-red offerings.
Upping forward voltage to a nominal 12V eases cpower supply design.
Devices are available in 'high density' form with the typical XP dome lens, or for those battling etendu to make narrow beams, in a 'high intensity' lens-less form.
"The XHP35 High Intensity LED is optimised to deliver maximum candela through secondary optics to boost performance and reduce size for applications requiring high light intensity, such as stadium, torch and track lighting," said the firm. "The high density LED delivers new levels of light output for applications such as outdoor and high bay lighting."
Whites are available in either 70, 80 and 90 CRI
For more detail: Cree squeezes 13W LED into XPH35 3.5×3.5mm package