Its hard to beat the cost and versatility of the ubiquitous RTL-SDR dongles, but the temperature stability of their reference oscillators isn't sufficient for some applications. While the internal 28.8MHz quartz crystal in these units can be replaced by a high quality temperature compensated oscillator, these tend to be relatively expensive and/or difficult to source.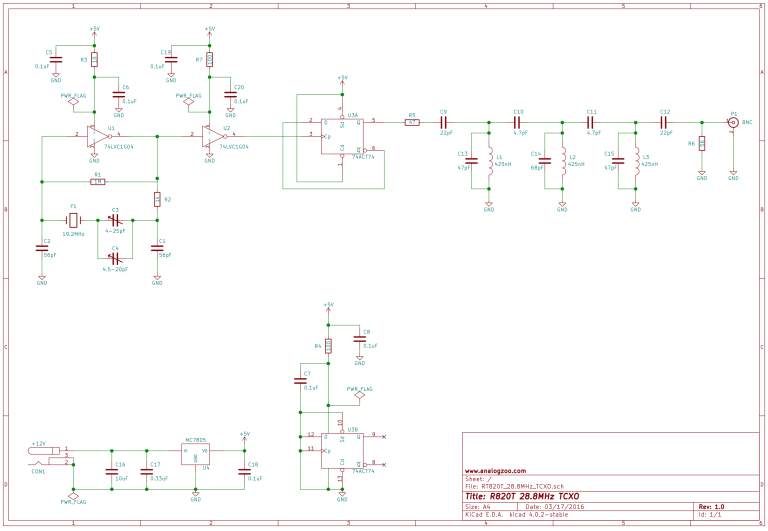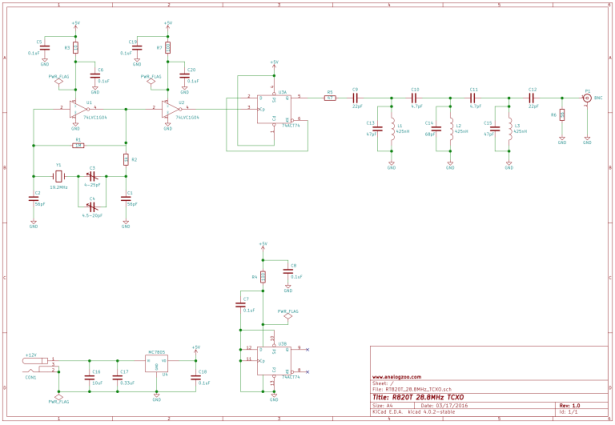 Here's a scratch-built 28.8MHz TCXO capable of +-1ppm stability from 0C-55C; best of all, it's not only easy to build, but is designed entirely from readily available and inexpensive components. For improved temperature stability, the main oscillator can even be replaced with one of many commercially available TCXOs!
UPDATE: Elia has kindly designed a PCB for this circuit, using a commercially available TCXO. Now available from OSHPark!
For more detail:  Building a Better RTL-SDR TCXO