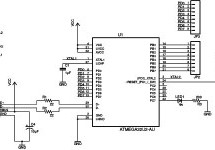 Tutorial: Building cool projects with MCUs (Part 3) As we proceed onto the third portion of this microcontroller tutorial, let's first revisit what we have accomplished thus far. In Part 1, we defined what a microcontroller actually was. I wanted to get everybody on-board (no pun intended) for this, so I started from scratch. Feel free to jump back there if you need a refresher. Then in Part 2, we looked at ...
Read more

›
Its hard to beat the cost and versatility of the ubiquitous RTL-SDR dongles, but the temperature stability of their reference oscillators isn't sufficient for some applications. While the internal 28.8MHz quartz crystal in these units can be replaced by a high quality temperature compensated oscillator, these tend to be relatively expensive and/or difficult to source. Here's a scratch-built 28.8MHz TCXO cap ...
Read more

›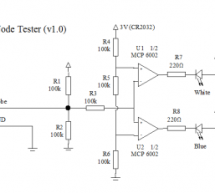 The Goals Sometimes you need to check one circuit and test some of its nodes. Usually a tester in voltage mode is a good solution, but it has a pair of problems. First, it measures about zero both when the node is driven at zero volts and when the node is floating (not driven at all). Second, it gives the information on the tester display, so you need to take the view from the circuit to the tester to check ...
Read more

›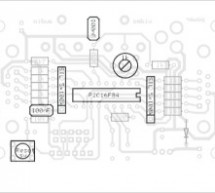 This text describes how to build my PIC16F84 based game system, before you start you should read through the whole text one time. Note that many components are sensitive to too much heat and will get damaged if you heat them too much when soldering. The drawn placement images show components to mount in each step in black and the components mounted in previous steps in gray. When soldering the components on ...
Read more

›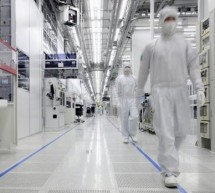 PORTLAND, Ore. — The world's most expensive semiconductor fabrication plant--at over $14 billion--was announced at the ground breaking ceremony Thursday (May 7) by Samsung. Located in the Godeok Industrial Complex at Pyeongtaek City Gyeonggi-do Province--called "Samsung Semiconductor Valley"--in South Korea, Samsung will be building 10-nanometer FinFET semiconductors there. "The new fabrication plant in Pye ...
Read more

›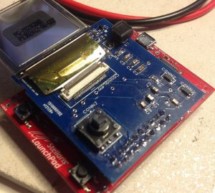 I have an issue with smart-watches. Watches in general fall into one of two categories: a tool to tell the time, or a fashion statement. Increasingly, I believe the latter category is larger than the first. With the advent of the iWatch, Pebble and the like, fashion and making a statement has moved into technology. It's not quite a new thing but nevertheless, it's something I'm not too fond of. My solution? ...
Read more

›
I bought most of the parts to built a self balancing bot many months ago. This time I didn't use cheap Chinese stuff. I actually bought Pololu parts from a local shop. Pololu has a nice range of motors and motor controllers. I wanted to keep the bot small so I used the micro metal gear motors with 2 matching 60mm wheels. I did go for the most powerful version of the micro metal gear motors. To control the m ...
Read more

›