AAEON, an award-winning leader in industrial computing, announces the BOXER-6641, their latest fanless box PC, featuring 8th Generation Intel® Core™ and Xeon® processors. The BOXER-6641 is the most powerful fanless solution currently available on the market.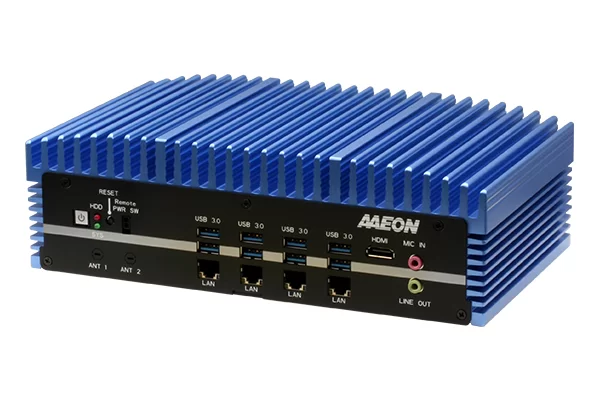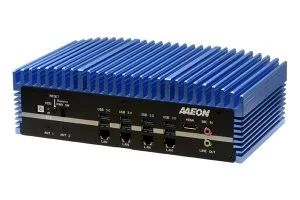 The BOXER-6641 is designed to provide users with unmatched flexibility and performance. Available with two chipsets, the H310 (BOXER-6641-A1) and C246 (BOXER-6641-A2), the system offers a range of processors from the 8th Generation Intel® Core™ and Xeon® processor family (formerly Coffee Lake), from Celeron® G4900T and Pentium® G5400T up to Xeon® E-2124G (up to 71W). Combined with up to 32GB of ECC or non-ECC DDR4 2666MHz RAM and support for two hard drives, the BOXER-6641 is currently the most powerful fanless industrial system available on the market.
The BOXER-6641 is built to easily integrate into any industrial application. I/O features include six COM ports and up to eight USB 3.2 Gen 1 ports (A2 model). The BOXER-6641 also comes with four Intel® Gigabit Ethernet ports, including one Intel® i219 chipset, with built-in support for Intel® vPRO and Active Management Technology (Intel® AMT) available on BOXER-6641-A2. The BOXER-6641 is expandable with two mPCIe slots, capable of supporting AI applications with solutions such as AAEON's AI Core X with Intel® Movidius® Myriad™ X VPU.
The BOXER-6641 is designed with several key features to ensure reliable service in harsh industrial environments. In addition to fanless construction, the BOXER-6641 offers wide voltage input of 10V to 35V, wide operating temperature range from -20°C to 55°C (-20°C to 45°C with 71W processor), and an all-metal chassis. The BOXER-6641 is easy to maintain, with only six screws needed to remove the top heatsink to access the CPU, and removing the bottom panel provides easy access to the memory and storage devices.
AAEON supports customers through its Manufacturer Services and OEM/ODM programs, including custom I/O configurations and end-to-end total solutions for industrial applications. This brings a greater level of flexibility to the BOXER-6641 and helps reduce time-to-market for systems integrators and independent software developers.
Read more: BOXER-6641: DELIVERING MORE POWER FOR INDUSTRIAL COMPUTING